Real Estate in Canada
Last updated on Nov 27, 2021
Summary: People living in Canada offer advice about real estate. How do you find a home in Canada? Should you buy or rent? What is the cost of housing?
How do I find a place to live in Canada?
We asked expats how they chose their neighborhood and found a place to live. They answered:
"By location and building amenities (The Richlin) a great building for adults, not a good neighborhood for kids, Everything you can imagine is within 3 1/2 miles from here," said another person in Ottawa.
"I bought a house near where my daughter initially wanted to go to school. She changed her mind before we moved in, wanting to attend school in a different town. So we moved 4500 miles together only to live 30 miles apart. She boarded, came home at weekends. Soon as my residency permit came through, I sold the house and bought one in the gulf islands," added another expat who made the move to Vancouver.
Answer Question & View More Answers
What is a typical expat home or apartment like in Canada?
"It was a small modular home on the banks of Okanagan Lake. It's not a typical home for the area although there are quite a few areas in Kelowna with this type of low cost housing," explained one person living in Kelowna, Canada.
"I have a small farm, 11 acres, on the ocean. We have 5600 square feet of home, offices and workshops. This isn't typical for expats," said another expat in Vancouver.
Answer Question & View More Answers
What is the average cost of housing in Canada?
If you are thinking about moving to Canada, cost of living in probably a key consideration. Expats commented about the cost of housing:
"I am an American, wishing to retire in Canada. It should be a no-brainer since I have double citizenship and I was a resident of Montreal, Quebec for 24 years. This month, feeling encouraged by the drop in real estate prices in N America. The Bottom line: Canadian housing is priced similarly to the prices in the US. I started looking for a condo in Montreal. here are the results of my research: Downtown Montreal - a 1000-1400 sq ft condo will cost over $ 1 Million NB: You may decide to settle for an old condo that needs repairs, in which case you will pay less but need lots of luck. For a similar size house or a condo in a Montreal suburb, located 25-35 minutes from downtown, you will have to pay $650,000- $850,000. Toronto prices are 15% higher than Monreal prices. Vancouver home prices are 25-30% higher than Montreal prices," remarked another foreigner who made the move to Canada.
"I am bewildered to hear of average housing in Montreal is around CAN $226,000. I lived in Montreal for 23 years, I am visiting frequently, I am planning to return soon, and I can confirm that you will not find any decent housing within 10 miles of the city center for less than $500,000," explained one person living in Canada.
Answer Question & View More Answers
About the Author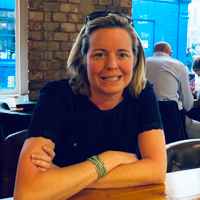 Betsy Burlingame is the Founder and President of Expat Exchange and is one of the Founders of Digital Nomad Exchange. She launched Expat Exchange in 1997 as her Master's thesis project at NYU. Prior to Expat Exchange, Betsy worked at AT&T in International and Mass Market Marketing. She graduated from Ohio Wesleyan University with a BA in International Business and German.
Some of Betsy's articles include 12 Best Places to Live in Portugal, 7 Best Places to Live in Panama and 12 Things to Know Before Moving to the Dominican Republic. Betsy loves to travel and spend time with her family. Connect with Betsy on LinkedIn.