10 Tips for Living in Lake Chapala, Mexico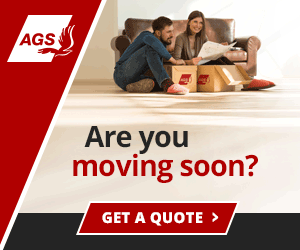 Lake Chapala is one of Mexico's most popular expat destinations - especially among retirees. Expats love Lake Chapala's near perfect climate, beautiful lakeside homes, low cost of living and thriving expat community. Sadly, Lake Chapala is not immune to Mexico's drug cartel related violence, which those thinking of moving to Lake Chapala should take into consideration.
1. What is it like living in Lake Chapala?
An expat in Lake Chapala described the area saying, "let me tell a little bit about where I call home or my little piece of paradise. There are several villages on the North West edge of Lake Chapala. Yes, villages. This is not a metropolitan area. Guadalajara is about 30-40 minutes away with an international airport -- so that is a plus. We are at about 5000 ft. between the mountains and the lake, and have wonderful weather. Right now we are experiencing a cold snap, but this is very unusual. There are many expats in the area. About half are snowbirds. The houses are very quaint. You will see cars, many buses, trucks, horses, donkeys, cows and scooters. And that might be in one day. The pace of life is much slower, but we are kept quite busy." Another expat said, "fresh food--veggies, fruit everywhere. Street markets that have everything you need, and the smell of cooking. People saying 'buenas dias' and 'buenos tarde' when passing on the street. No one's in a hurry, except macho jovenes in their cars, and then it's only to the next tope. Tequila and basic Mexican home cooking. The craftsmen and women, who still make items as their parents and parents before them did, and [I never knew] that chicken wire has so many uses."
"Along Lake Chapala, Ajijic has the largest percentage of expats, followed by Chapala, and then Jocotepec. Prices follow that same curve.. Were there no Covid, you would find live theater, music, lectures, golf, tennis, arts, crafts, birders, hikers, and lots of volunteer activities. As it is, there are an absurd number of restaurants, relatively inexpensive and good???and including Italian, French, Argentinian, German, Indian, Thai, American!, and more," described one member in Lake Chapala.
"Fresh food--veggies, fruit everywhere. Street markets that have everything you need, and the smell of cooking. People saying 'buenas dias' and 'buenos tarde' when passing on the street. No one's in a hurry, except macho jovenes in their cars, and then it's only to the next tope. Tequila and basic Mexican home cooking. The craftsmen and women, who still make items as their parents and parents before them did, and the fact that chicken wire has so many uses," wrote another member.
2. How Safe is Lake Chapala, Mexico?
If you are considering a move to Lake Chapala, safety is a big consideration. "We love it here and feel as safe or safer than in the States. Safety always requires you know your surroundings... situational awareness," wrote one member. Another expat in Lake Chapala added, "We???ve now been at Lake Chapala for a year and love it. Feel very safe. In Ajijic, women walking alone after dark are not unusual. And worries about gunfire and violence in public are nonexistent." Research current and past crimes, read State Department Warnings and talk with expats there. When asked about the biggest challenges of life in Lake Chapala, one expat responded, "narco cartels and the resulting territorial violence is more than challenging--it's scary when it gets close."
3. How do Expats Meet People in Lake Chapala?
"There are two major social hubs here. The Lake Chapala Society and the American Legion post 7 (largest one outside the USA)," said one expat. "Lake Chapala Society (LSC) has lovely gardens and a coffee bar. They offer services, classes and have people that can answer questions. The Malecon in Chapala is very nice for restaurants and people watching. They have lots of little shops to check out. You can kayak on the lake if you are able. There is karaoke and dancing," said one member living in Lake Chapala. Another said, "in Chapala, the American Legion Lake Chapala always has something going on and is open to the public. Drop in and introduce yourself...friendly bunch of people. Calle Morelos #114-see you there!"
"We have lots of live music, artists, writers, quilters, theatres for performing in and just about anything else you might enjoy or have always wanted to do. We have karaoke and a community choir. People are very friendly. Single women feel comfortable. Alternative lifestyles are accepted," said one expat.
Another expat in Lake Chapala said, "do your research. Figure out what is really important to you. There is so much to do here and lots of people who speak English. The locals are very friendly. There are always exceptions but we have been very happy. It is a noisy country and there is dust. Bill is a musician and does sound for many of the productions and I am a quilter. There is a theater group, a community choir, an art society and a multitude of clubs, restaurants, live music that you will recognize."
4. Are there Good Doctors and Medical Facilities in Lake Chapala?
One expat gave a very insightful response when asked about medical care in the Lake Chapala area, "there are many doctors and various clinics in the Chapala Lakeside area. If you are thinking of buying their 'care plan' (or whatever they call it) that locks you into using the Maskaras Clinic, my personal advice is 'don't'. They do not have the corner on the best medical services. Leave your options open, IMHO. For basic services, find yourself one of the many general practitioners or internists in the area. For a GP, the rate for an unhurried office visit (which can easily take over an hour or 'as long as it needs to be') might be as low as 200 pesos (about $16 US), and about double that or up to 500 pesos (about $40 US) for an internist or other specialist. Top level specialists in Guadalajara who, if they are middle aged or younger almost all speak excellent English, run about 600 pesos -- or less than $50 US -- for office visit/consultations. They may be an hour's drive away, but if you want the best, you can get that quality of service in Guad. Therefore, as you can see, what we pay direct out-of-pocket to see a doctor is close to what you'd pay as a co-pay on many plans in the US. Medications paid for out-of-pocket can be way cheaper than the US, too. Example: I use an inhaler from time to time for bronchitis and was amazed that I purchased a generic version from a standard pharmacy for 45 pesos (around $3.75 US). When I came home, I got on my Vonage phone and called what had been my local CVS Pharmacy in the States. I asked them how much that generic inhaler would be if I walked in with a prescription -- but no insurance. Their answer: 45 DOLLARS. No kidding. If at least one spouse in a couple is a few years younger than 60 years old, you may find it advantageous to get a private Mexican health insurance policy. I believe a couple's average age has to be 62 or under to initiate a policy -- but that's my best recollection. Certainly it is cheaper if at least one of you is younger. I was 55 when I came to Mexico. My husband was 60. Be aware that if you have Mexican private insurance, they require that you always get a formal receipt (called a 'Factura') for each expense you wish to file with them for reimbursement."
5. Are there Nursing Homes in the Lake Chapala Area?
There are several nursing homes in the Lake Chapala area. One expat said, "Lake Chapala is a great choice for seniors. When the time comes, you will have a choice of about 5 retirement homes. The costs are much lower than the U.S.A." Another added, "I have two friends who have their mothers in nursing homes in the Ajijic area. It happens that both of their mothers are in the same complexes and are quite happy with the care. This is the website for Alicia's Convalescent Complex. La Floresta is a lovely area in Ajijic. Both of my friends said they love the feeling of family that their mothers have."
6. What is the Real Estate Market like in Lake Chapala, Mexico?
"We live on a principal street in Ajijic, convenient to everything in the village. It is a new house of two bedrooms (one up, one down), 2 1/2 baths, a 'mirador' with a view of the lake and mountains, and is light & bright and fully modern. We have satellite TV, phone, computer, etc. The price was under $100,000 USD unfurnished and we had fun furnishing and decorating. The house is modest in size, like a townhouse, but the location allows us to walk, rather than drive; good for the health," explained one expat in Lake Chapala.
"We booked a trip 3 months away. I used the time to look at real estate offerings. I had limited funds. This is a cash economy so it had to be a house I could afford. They have MLS listings here so I could check out everything. I contacted a realtor and he helped weed out houses that had issues or less than savory neighborhoods. I wanted city water, a pressurized/filtration water system and city sewer. Many houses are on septic so I knew that I might have to make a compromise there. We had 14 houses on the final list. We bought the second one we had looked at and we paid cash. And it is on city sewer. We live in a single family dwelling that shares side walls with my neighbors. It is 2 stories with 3 bedrooms and 2 baths. Houses are made with brick or cinder block with a skin coat of concrete. Many houses have beautiful, lush gardens with indoor/outdoor living. We chose not to have one. Many people have maids and gardeners, but it was not in our budget. Square footage of houses includes covered porches so be aware of that. We looked at one house with a porch that was 1/3 of the square footage, which left very little living space," said one expat.
"For the first year I was here, I lived in a gated community wherein I was the only one living on my street full-time. On the weekends, Mexican nationals who owned condos in the gated community came down, so my exposure to locals was fairly limited. After a year in the gated community, I moved to a small pueblo wherein I am one of only two grigos. I still need and want to interact more with my neighbors, but because my Spanish is still so bad, I am somewhat reluctant to do so," confessed one member.
7. What is the Cost of Living in Lake Chapala?
"Much lower. We pay our property taxes and water yearly. Our taxes are $699 MX and water is $1000 MX per year. Electricity is expensive in Mexico, but still less than the US and is paid every other month. We have our propane tank filled on the off month and runs about $1600 MX for 2 months. Phone and internet is $600 MX per month and that is with unlimited long distanse. We have satellite which comes out of Canada. They have grocery stores that carry US products but it is imported and therefore expensive. Produce, eggs, meat, chicken and fish is amazing and reasonable. You can pay as much as you want or as little as you have for a house and find something to fit your needs," explained one expat who moved to Lake Chapala from the US.
Another expat described the cost of living in Lake Chapala saying, "the housing costs here are much less than in the US. Taxes and utilities are very, very reasonable and there is no need for A/C or a furnace since the climate is perfect. Upkeep is simple masonry, plaster & paint with labor costs being very reasonable. This house would rent for $550-600/month, but we recently rented a very nice older house for friends at $450/month for a winter visit. Those are hard to find!"
8. What is Lake Chapala like for Expat Families with Children?
"I know there are a number of young families in the Lake Chapala area, living very happily here. I suspect that when you go to check out the schools you're considering for your children, you'll come into contact with some of them. In this area it is amazingly easy to 'network', meeting and making new friends. These families socialize together," advised one expat. Another expat in Lake Chapala said, "there are also a lot of younger expats living in the Lake chapala area. I recently met a group of Americans who moved down with their kids, and they met each other through the kids' private school. On Thursday nights, Wing's Army (restaurant/bar) has beers 2 for 1, and when our 25-year-old son visited us, he said there were up to 300 young people there, a combination of more affluent Mexicans and lots of kids from both Canada and US. He developed a number of connections there that kept him socially busy."
9. Do You Need to Learn Spanish to Live in Lake Chapala?
"If your Spanish is still a bit rusty, practically every local speaks some English," said one expat. That being said, one expat described her biggest challenge living in Lake Chapala, "mostly the lack of Spanish, but with over 20 years of travel here I knew it really wasn't that big of a deal. But if you want to fully enjoy the experience, you will want to learn their language so that you can be a part what's going on around you and stop having your eye's glaze over when they start talking to you." Another expat echoed that remark and said, "my only advice (which is worth exactly what you are paying for it) is that, if possible, learn the language of the country to which you are moving BEFORE you move."
10. What is the Best Way to Travel to Lake Chapala?
An expat traveling to Lake Chapala for the first time for a look-see trip asked others about the safest way to travel to Lake Chapala from the Guadalajara International Airport (GDL). "I would NOT take a taxi from GDL to any location lakeside as the airport taxi drivers don't know all the small, narrow streets and how they need to get to them. Even in daylight, we've had taxi drivers who couldn't find an address even after we gave them directions written in Spanish. So my recommendation is to arrange to stay at an AirBnB or guesthouse in Ajijic and work with them to get a driver. I've known many AirBnb hosts who will be glad to meet you at or after midnight (or have their support staff do so). I'd be prepared to give a nice tip to the support staff or bring them a nice gift from the States such as a small box of chocolates as a way to say thank you for staying up late to meet you," advised one expat. Another expat's advice differed slightly, "just buy a taxi ticket for Ajijic at the airport stand and go to the curb with your luggage. The next taxi in the line-up will take you to your destination. He will get you into Ajijic, but will need detailed directions, in Spanish, to find your destination. You can get that from your host. Practice saying it in Spanish, as some taxistas cannot read. A sketch map might be a good back-up plan. Worst case scenario: He will stop and ask for directions from someone else."
About the Author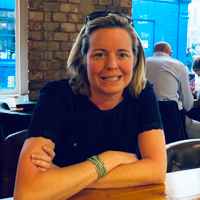 Betsy Burlingame is the Founder and President of Expat Exchange and is one of the Founders of Digital Nomad Exchange. She launched Expat Exchange in 1997 as her Master's thesis project at NYU. Prior to Expat Exchange, Betsy worked at AT&T in International and Mass Market Marketing. She graduated from Ohio Wesleyan University with a BA in International Business and German.
Some of Betsy's articles include 12 Best Places to Live in Portugal, 7 Best Places to Live in Panama and 12 Things to Know Before Moving to the Dominican Republic. Betsy loves to travel and spend time with her family. Connect with Betsy on LinkedIn.
Comments
guest
Excellent and very informative. Thanks. Mike P
giershift43
Thank you for the information. It is helpful.
Jcvann
I have been to Ajijic and Chapala 4 times (mostly for dental work) including one time with my daughter and granddaughter. These comments are all honest and very reliable information. Info herein can be trusted.