10 Best Places to Live in Jamaica
By Braden Wood and Joshua Wood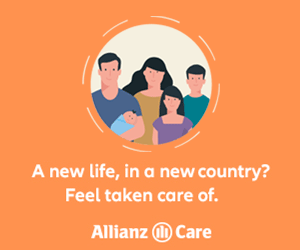 Summary: If you're thinking of moving to Jamaica, deciding where to live is not as simple as you think. Jamaica is a large island with numerous cities and towns that appeal to expats. This article highlights the 10 best places to live in Jamaica according to expats living there.
Jamaica is a beautiful island country located about 90 miles south of Cuba. With an estimated population of 2.7 million and an area of over 4,000 square miles, choosing where to live in Jamaica is not an easy decision. If you are moving to Jamaica with school-aged children, finding a school is often your first priority and influences where you decide to live. Our article, International Schools in Jamaica, offers an overview of schools in Jamaica popular among expats.
Most of these schools are in the Mandeville, Montego Bay, Kingston and Ocho Rios areas. If you aren't bringing school-aged children, the list of places to consider grows longer. Proximity to beaches, cost of living, safety and nightlife are other factors to consider. "Areas I'd recommend are St. Ann (Ocho Rios area), St. James (Montego Bay area), Mandeville, Run Away Bay, Discovery Bay, Duncans. If you like the countryside, then Lower Trelawney (Falmouth) and surrounding areas are a good choice and close to the coast (about 15 minutes drive) -- the beach is close also. You can find accommodation in the tourist areas that I mentioned above -- except for Trelawney, which is a bit expensive. My advise is -- if you're looking to live there permanently, rent something just outside the tourist areas, which is cheaper. But, you will still be close enough to get to it within 15 minutes," advised a British expat in Jamaica.
If you're moving to Jamaica and haven't decided where to live, here are the 10 best places to live based upon the advice of expats already living there:
Montego Bay is the capital of St. James parish and Jamaica's fourth largest city. With a population of approximately 110,000, Montego Bay is a popular tourist destination and the home to numerous hotels and resorts. Jamaica's largest airport, Sangster International Airport, is located in Montego Bay. There are several schools in Montego Bay that are popular with expats, including Montego Bay Christian Academy and Heinz Simonitsch School. "I finally made the move to Montego Bay. I found a great place in Coral Gardens and I'm all settled in," exclaimed one expat.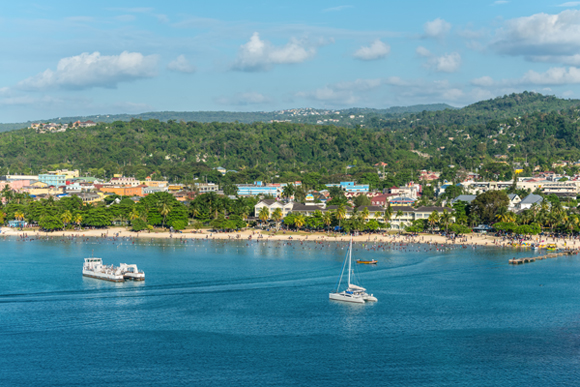 Ocho Rios is a town in the St. Ann Parish on the north coast of Jamaica. With a population of approximately 10,000, Ocho Rios is a popular tourist town and port for cruise ships. "When we first moved to Ochi, we were staying in an apartment that was rented out by my husband's company. Since the apartment was a bit far from downtown and also very dark, we started looking around for a new place. Our lease was almost up, so we were actively on the lookout. A friend of ours saw a sign right outside a nice looking complex advertising a real estate agency and we called right away. Now we live in an ocean front apartment and couldn't be happier. We got lucky with our apartment. We have all the amenities many people in Jamaica go without (running water, washer & drier, hot water, AC etc). We even have a dishwasher, which we never use, since electricity here is extremely expensive. Our kitchen appliances are modern and really nice. Our internet is much faster than in the U.S. We have a 2 bedroom/2 bathroom, with a nice balcony overlooking the ocean and the pool. We take our baby son for a swim almost every day," explained one expat. Another expat in Ocho Rios confessed, "I moved to Ocho Rios area 3 months ago.. I am enjoying Jamaica.. the slower pace when I go to the bank, stores really gets on my nerve.. I need a way to overcome getting so annoyed at slow service. By the way I found a beautiful apartment overlooking the ocean too..missing the A/C.. I find people here to be very nice.. neighbours that share ackee and breadfruit without hardly knowing me. I am loving my new life.. despite some of the USA comforts I am going without."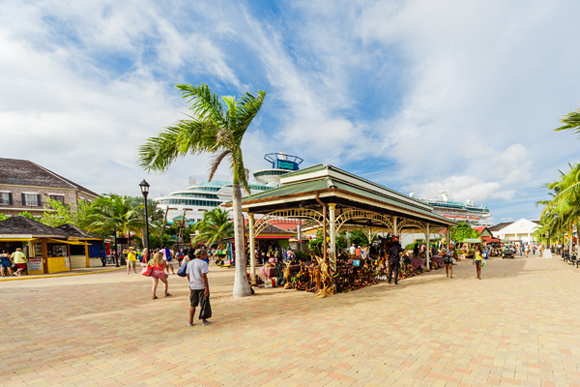 Falmouth, Jamaica is the capital of Trelawny Parish. It's situated on the north coast of Jamaica about 40 minutes by car east of Montego Bay. With a population of approximately 8,000, the city's population rises dramatically with the arrival of each Royal Caribbean cruise ship. Royal Caribbean spent a reported $170 million building a new port called, "Historic Falmouth, Jamaica," which opened in 2011. This project employed many locals and has been helping to revitalize Falmouth. "I chose my community by asking friends and family for references. I wanted to reside near the airport but not in a commercial zone. I chose Retreat Heights which is located outside of the town of Falmouth but close enough to hotels, airport and entertainment. My housing costs are significantly lower than in the US. I am paying 30,000 per month for a two bedrooms with two bathrooms. I was just lucky to get such a deal but the average cost for this apartment is 45,000-65,000 per month. My light bill is 7,000 per month but I run my a/c unit each night just to fall asleep. My water bill is between 500 and 800 per month," commented one expat.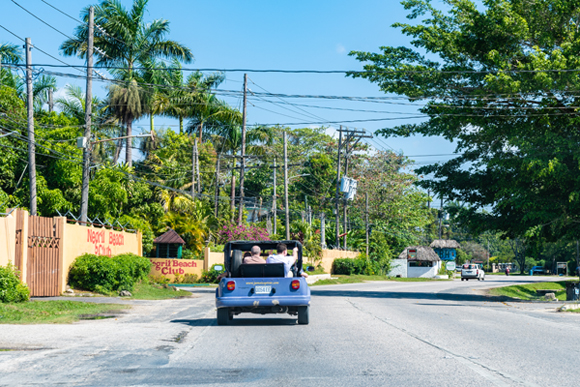 An expat living in Negril advised, "There are LOTS of rental places in Negril, particularly on the west end. Check the grocery stores for postings, check the fences and electric poles for signs, etc. Get a driver for a couple hours to take you up and down the lanes, talk to people. Most housing is not advertised. Safe area - IMO cannot be guaranteed. Its really about how the apartment is, how the yard it's in is, what the lane it's on is like, and the unpredictable variable will always be the people who come or go from the area, who their associates are, if thieves decide to target an area, etc. Regardless of how 'safe' you think an area is or anyone says, you must still be vigilant and exercise care to secure your place and possessions." Another expat added, "6-700 monthly for rent is definitely doable in negril, even on the 'West End' and opposite the 7 mile beach strip. Re: safety, the other answer is pretty accurate, since there is no huge safe communities in negril, there are more like safe 'pockets' of an area, and just be aware like in any other third world country about your life style and you should be fine. People are warm and Negril folks appreciates the diversity."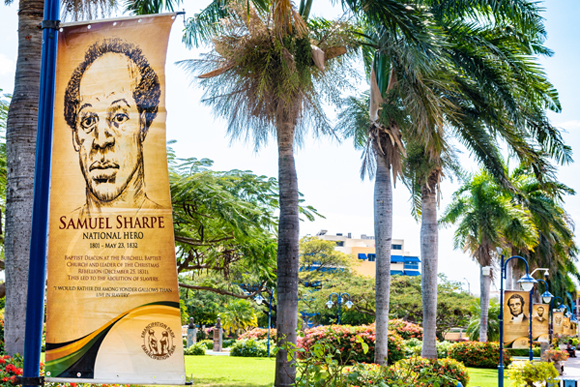 Kingston is the capital and largest city in Jamaica with a population of approximatly 600,000. "I personally prefer Kingston, as it has a great vibe, and lots of cultural goings on...the beach areas are great, but I agree with the OP about actually living in say, Ochi...most of these places lack the amenities of Kingston and it can get quite frustrating at times..there's also the tourist factor...one thing that I really appreciate about Kingston is that you're not constantly falling over tourists," explained one expat living in Jamaica. "Personally, I would rather live in Kingston rather than in a beach area. Actually, even though Jamaicans say "Kingston" the middle class areas are really in St. Andrew, a suburb of Kingston. With the new-ish highway, you can get to a good beach in 2 hours or so and you'll have many more amenities in Kingston than in some of the beach areas. And when you live in a place, these become more important than going to a beach every day (IMO). However, there's a lot of traffic in Kingston, but since you don't have to be rushing to an office for 9 am, this may not be a big concern. Everyone will have differing opinions on this so on your next visit, maybe sample a few airbnbs in different parts of the island to get a feel for it. I would take a week or two to do this, if you can. Kingston is very different from say Mandeville or Montego Bay or Ocho Rios," said another in Kingston.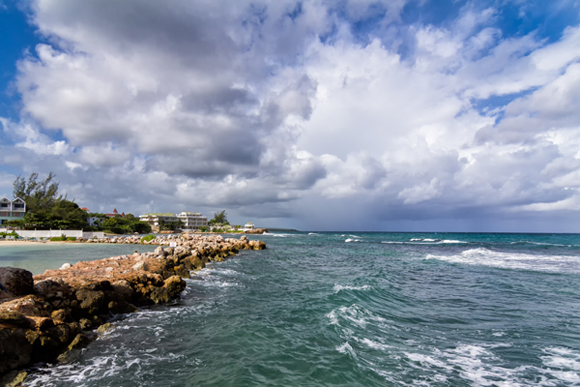 Regarded by some as among the most scenic parts of Jamaica, it is also centrally located and within striking distance of Montego Bay and Ocho Rios. If you choose to live in Runaway Bay, you'll likely need to make these trips to shop and obtain other necessities. It's got white beaches and is a better option for those who want more quiet than they'll find in Ocho Rios or other bustling tourist spots.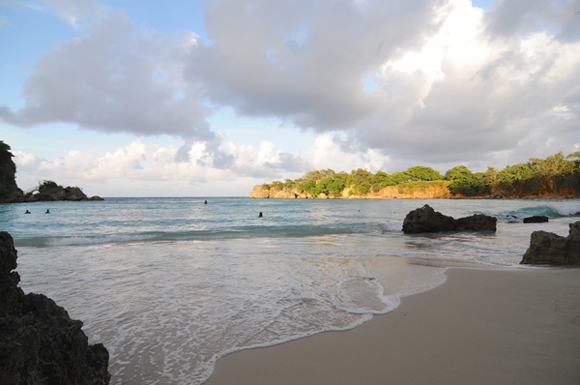 Home to locations such as Frenchman's Cove, Port Antonio is a more quiet choice for expats or nomads not interested in busier places like Kingston or Montego Bay. One expat shared on Expat Exchange that "Port Antonio is a smaller city and very safe." In addition to Boston Beach and the Blue Lagoon, you'll live or visit near the Rio Grande River and Non Such Caves. If you want some Jerk Chicken, welcome to what some claim is the home of what is perhaps Jamaica's most famous dish!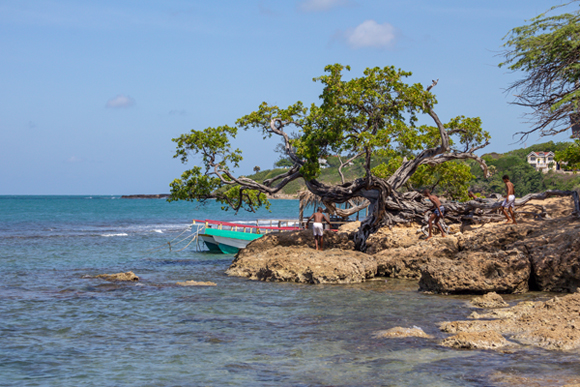 Located on the South Coast of Jamaica, Treasure Beach is comprised of coves replete with beautiful beaches and home to these lesser known and less touristy bays: Billy's Bay, Calabash Bay, Fort Charles Bay, Great Bay and Frenchman's Bay. This area in general will satisfy any need to experience tranquil Caribbean beaches.
Hopewell is a fishing village on the southern coast of Jamaica with a population of approximately 4,000. "Hanover is between Negril and Montego Bay. There is a nice little village called Hopewell which is a mix of locals and English, Americans who live there permanently and it's coastal -- you can walk to the beach," described one expat in Jamaica. Many Hopewell residents work in hotels in Montego Bay, which is 20+ minutes away. The historic Round Hill Hotel & Villas is also located in Hopewell.
Mandeville is an inland city of with approximately 47,000 residents. Located about 45 minutes from the coast, Mandeville is home to Northern Caribbean University, a Seventh-Day Adventist Institution. "Mandeville is a 'retirement' community. Central Mandeville is best known as the place where returning residents live. It has all the modern amenities but not much by way of night life and entertainment. If most of your business is in Kingston, ensure that you have a reliable motor vehicle, or if you prefer you can take the chartered Knutsford Express bus service. Apart from those things, you should have no difficulties in Mandeville. Your main problem will be the cost of housing, school (if you have school-age kids) and food which are all on the high-end in Mandeville," advised one expat in Jamaica. Another expat added, "There are a lot of expats in Mandeville, especially from the UK. Internet services should be on par, so that's something I doubt you will have to worry about. There are good high schools and preparatory schools if you have kids. The airport in Kingston will be the closer of the 2 and with the new highways constructed, it's pretty fast getting there. They have night clubs, but not as large or upscale as some in Kingston or the North Coast. Badminton Sports Club is a good way to socialize. Electricity bills can be quite high overall (I got a bill for over $20,000 on 1 vacation). Enjoy the cool hills of Manchester and best of luck to you." "Mandeville is a city in which you should settle in nicely. There is excellent internet access as long as you're not in the 'Boondocks', houses around town center and the upscale Ingleside area and surroundings should have utility costs that are on par with any developed side of the country esp since there are a large number of expats in Mandeville. Hidden costs sometimes is gas rate especially if you are driving a lot around town as well as touring other areas frequently," commented another expat.
An expat in Jamaica whose children attend The Belair School in Mandeville said, "My three children hadn't started school in the UK so Belair was their first school. The school has Kindergarten, Prep and High school -- so you don't need to worry about changing schools. There are quite a lot of children there from the UK, US, China, Burmuda and other countries, some are expats and some are here for work. In high school, a lot of the students are boarding, because their parents find it a very good school."
About the Authors
Braden Wood is a writer at Expat Exchange. He is a high school student at Bernards High School in Bernardsville, New Jersey and enjoys playing lacrosse and traveling. In addition to researching and writing feature articles for Expat Exchange, Braden is involved with site development and design, photography and the launch of our new podcast.

Joshua Wood, LPC joined Expat Exchange in 2000 and serves as one of its Co-Presidents. He is also one of the Founders of Digital Nomad Exchange. Prior to Expat Exchange, Joshua worked for NBC Cable (MSNBC and CNBC Primetime). Joshua has a BA from Syracuse and a Master's in Clinical and Counseling Psychology from Fairleigh Dickinson University. Mr. Wood is also a licensed counselor and psychotherapist.
Some of Joshua's articles include Pros and Cons of Living in Portugal, 10 Best Places to Live in Ireland and Pros and Cons of Living in Uruguay. Connect with Joshua on LinkedIn.
Comments
guest
I'm glad to see the best place to live in Jamaica, where I lived on a pristine beach for 8 years, is NOT on the list! I'm still planning to go back there to retire, so hopefully it still won't be 'discovered' and the tourists and commercialism will stay away!