12 Things to Know Before Moving to Colombia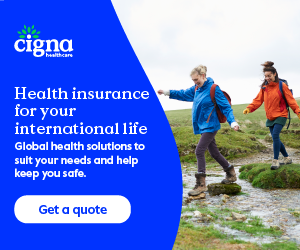 Summary: With its bustling cities, beautiful beaches and friendly Colombians, Colombia is an increasingly popular destination for expats of all ages. Expats in Colombia offer insightful tips for those moving to Colombia.
If you are planning a move to Colombia, here are 12 tips for moving to Colombia from expats living in Colombia.
1. Colombians are Friendly and Welcoming
When a newcomer asked if Colombians are friendly, one expat answered, "There are friendly people everywhere in this country. I remember living in an apartment in Boston for a year and I never met the couple that lived above me or the single fellow who lived below me except to smile politely and nod in the hallway. Here, when I smile and nod they start talking and sometimes I find it distracts me from what I was planning to do that day. I get invited to watch the games, go out drinking, ice cream, lunch, drive out to the fincas, all from people I only just met. The key is to have at least a basic grasp of the language, and a sincere smile." Another expat said, "Folks in Colombia are for the most part warm and friendly, just depends on how big the population. In my opinion people in the pueblos are more friendly than in the cities, but that's just a generalization."
2. Learn to Go with the Flow in Colombia
In a recent thread someone moving to Cali asked for any advice to help in the move to Colombia. "People are never on time even when there is an appointment so learn to go with the flow. Small talk is expected before business especially when purchasing at small local merchants. Get used to kissing on the cheeks when greeting and women don't shake hands but touch arms above the wrists (except maybe in a formal business meeting). Pick up your cultural cues by keen observation," advised one expat.
3. Best Places to Live in Colombia
From Pereira to Cali, Bogota to Santa Marta, Medellin to Cartagena, expats shared their opinions in our article, 9 Best Places to Live in Colombia. The list is by no means complete, but highlights some of Colombia's biggest cities, laid back beach towns and beautiful inland cities. As mentioned in the article, "It's important to note that your ability to tolerate heat may be a major factor in helping narrow down your list of possible places to live. Don't fool yourself into thinking that you'll all of sudden be okay living in a city that has an average temperature year round of 92 F (35 C) when you can barely tolerate that temperature during a 2 week heatwave in July in your home country."
4. Safety in Colombia
"I have travelled here to Colombia for maybe 16 or 17 years, a month or two each visit, and for the last two and a half years have lived here in Bogota. In the early days, the guerilla problems were quite bad. But since Uribe came to power, he transformed the place, opened up the inter-city highways for travel all over the country in safety. For the past 10 years there hasn't really been anything of concern in Bogota that I have heard of, and my extended Colombian family usually tell me if there is anywhere I should avoid. Standard precautions are don't go to the poor barrios in the South of the city [Bogota], and you should be absolutely fine. I lived in Cedritos, and now near CC Santafe in the North, and providing you don't go around flashing your wealth, you'll find the locals are warm and friendly everywhere you go. At least that is my experience. I love to go walking at night, through the shopping streets, and in many of the poorer barrios too, as it is so pretty. I have never ever had a moment of concern, or felt threatened or intimidated," reported one expat in Bogota in a discussion about safety in Colombia.
Another expat in Colombia commented, "Life here IS dangerous (more on this below). Yes, you can do things to minimize risks but for all the hundreds of persons eyeing you as you walk around, it is probable that at least one of them is seeing you as a prospective prey. Generally speaking, the laws exist, but they are not followed, or respected. Westerners tend to become increasingly critical of this aspect as they come to realize normal rights of consideration and respect do not exist in Colombia to the extent of their 'home' countries."
"Yes, it's safe to travel around Colombia. In-country flights are cheap and if you don't mind 5-10hr bus rides, you can go by land. Again, use common sense and do not go off somewhere in the middle of the jungle on a nature walk! There are plenty of travel/tour services that offer pre-planned guided tours or give you safe destinations of places to visit with no hassles. Kidnapping in Colombia is mostly a thing of the of the past, but crime is still a factor you need to keep in mind. Don't wear expensive jewelry, use expensive smartphones or count your money on the street. Simple rules that will prevent much unpleasantness," cautioned another expat.
As you can see, each expat has his own experiences with safety in Colombia. According to the US State Department , "Crimes and scams against tourists, and those perceived to be wealthy, are common and well-coordinated in urban areas, including in affluent neighborhoods. Firearms and knives are prevalent in Colombia and often used in muggings and robberies under the threat of violence. Drive-by motorcyclist snatchings of cell phones, bags, and valuables are extremely common. Victims are often identified well in advance of the robbery based on visible jewelry, high value wristwatches, and general attire while in public places such as shopping malls, restaurants, and airports."
Colombia Travel Advisory provides an overview of more violent crime and terrorist attacks in Colombia: "Violent crime, such as homicide, assault, and armed robbery, is widespread. Organized criminal activities, such as extortion, robbery, and kidnapping, are common in some areas. On June 23, 2016, the Colombian government signed a peace agreement with the Revolutionary Armed Forces of Colombia (FARC). However, the National Liberation Army (ELN), Revolutionary Armed Forces of Colombia - People's Army (FARC-EP), and Segunda Marquetalia terrorist organizations continue plotting attacks in Colombia, and may attack with little or no warning, targeting tourist locations, transportation hubs, markets/shopping malls, local government facilities, police stations, military facilities, hotels, clubs, restaurants, places of worship, parks, major sporting and cultural events, educational institutions, airports, and other public areas. While terrorists have not specifically targeted U.S. citizens, the attacks could result in unintended victims. Demonstrations occur regularly throughout the country. Large public demonstrations can take place for a variety of political and economic issues. Demonstrations can cause the shutdown of local roads and major highways, often without prior notice or estimated reopening timelines. Road closures may significantly reduce access to public transportation and airports, and may disrupt travel both within and between cities. During nationwide protests earlier in 2021, several cities experienced vandalism, looting, and destruction. Some demonstrations have resulted in fatalities and injuries."
5. Healthcare in Colombia
In our article, Healthcare in Colombia, you'll find a laundry list of information about healthcare and health insurance in Colombia. Additionally, our Colombia Healthcare FAQ provides answers to the most commonly asked healthcare questions. To summarize, legal residents are eligible for government sponsored health insurance, called EPS. There are basic and premium EPS plans -- your EPS assigns which health center you go to. Some expats choose to go to private doctors who are not involved in the EPS system. If you do end up on the hospital, the hospital experience is much different than in countries like the US. You'll need to bring your own towels, pillows, soap, etc. And, if you're having a baby, pack the diapers, formula and anything else you'll need for the baby.
6. Learn Spanish Before You Move to Colombia
"Study Spanish as many hours each day as you can spare. Give up TV and all other distractions and focus on learning Spanish. Use whatever guides are available to you. I took Community College courses with a Mexican teacher and if I did that again I would seek out a Colombian teacher. I studied Duolingo.com on my phone. I purchased Rosetta Stone Latin American Spanish and it was the best purchase I made, but I added some things to it which I will cover in a related thread. If you come here expecting to learn the language on the street you will be at a severe disadvantage. They talk fast with a lot of street Spanish and colloquialisms and you won't be able to pick up their accent for a while. You have to ask them to slow down and enunciate clearly. They won't won't slow down and enunciate clearly for you unless you stand up for yourself and tell them repeatedly to slow down. In my experience 1 out of 3 will really understand your need and will slow down and talk almost baby talk with you until you get better. The other 2 out of 3 will just talk faster and louder, so find the 1 out of 3 that will help you and stick with them. Seek out English speakers who can help you with the language and who can help you with the culture and the practical needs of living in a strange place," explained one expat in Colombia.
7. Banking in Colombia
A big thank you to one of our members who offered these banking tips for people moving to Colombia:
Keep your American banks for credit, debit and savings. It is way too difficult and expensive to open accounts here. Have one credit card and a separate debit card. If you lose one you can use the other until you get a replacement. I have my accounts at USAA federal credit union for the past decade and very happy with them. However, you or someone in your family has to have been associated with the American Military in some way before you can join USAA.
Get your money from the ATMs as you need it each day. Do not keep excessive amounts of cash on hand. The banks here do not change American dollars so if you have greenbacks you have to use a private Cambio who will charge a fee plus give you a lower exchange rate.
Good luck finding a bank that won't charge you a Foreign Transaction fee of 1% or more. The banks who don't charge a FTF will want a minimum balance of maybe $2500 or so.
Find a bank that will reimburse your ATM fees. The fees are quite high, about 10,000 or 12,000 COP per transaction and the withdrawal transactions are limited to 600,000 or less, but you can make several withdrawals at a time. The banks have a racket on this and they charge the heck out of it.
Notify your American banks that you will be living in Colombia. They will block your credit card and debit card on your first attempt to use them here if you don't notify them before you leave US and then update your notice as needed. I have to renew my notification every two years.
8. Cost of Living in Colombia
"A lot of the feedback you'll get here is that Colombia is very, very cheap. That's true - many people earn around COP 600,000 a month. Even a salary of the equivalent of $10-$15,000 for a professional is considered 'good'. However, just in case your husband's company pushes the 'cheapness' of Bogota you might want to push back a little. Living as an ex-pat and keeping some of the standard of living that you're used to in the US isn't cheap. For example it's possible to rent very cheaply, but the sort of apartment an ex-pat with family is going to want is going to be rather more premium priced. Anything imported (and there are things that you'll want) are more expensive. That's everything from US jeans, computers, cosmetics etc. In the same way if you do have a car they're more expensive here - both new and used - than in the US," shared one expat. She went on to advise, "But watch the details of that relocation offer. Often US HR departments have little awareness of what living in Colombia is like - and the feedback they get from the local site might not really reflect the needs of an ex-pat. I remember a US HR person showing me the costs she had been quoted for a two bedroom apartment in Bogota for an assignee and me pointing out just how small the apartment she was considering the benchmark. It's amazing how many companies want a decision without offering a look around visit. Personally I'd pay for one yourself - just a long weekend - but it'll give you a much better idea. In terms of your monthly spend (excluding the apartment and the school fees which I presume the company will pick up) my guess is that your monthly spend will be somewhere between $3-4,000. If the apartment isn't included that could easily be another $3,000. Most foreigners who live here spend a fraction of that, but if you have a pretty busy social life, travel in Colombia a reasonable amount and try to live a 'comparable' life to your home location I'd guess it's accurate."
In a discussion about the cost of utilities in Colombia, many expats shared their average utility costs to help newcomers know what to expect. One expat said, "Monteria, 4 bedroom home- Estrada 3. Caribe Electric, using 110 voltage 12000 BTU using most nights and sometimes during day is 400,000 - 450,000 depending on 28 or 31 day billing period. Proactive water bill- 28,000 pier month on average. Claro cable, telephone and high speed internet- 145,000. Gas- 36,000. Claro Cell phone- 2 lines, 5gb, unlimited calls and texting 58,000 each for a total 116,000. All above includes taxes. My Barranquilla bills are very comparable." Another expat added, "I live in a estrato 3 in cali barrio Los Andes. internet cable telephone 65.000 energy, sewage, garbage, water 110.000 gas 10-12.000. 3 bedroom 2 bath 93 metro." Another expat in Pereira said, "I feel fortunate to live in Estrado 4 in Pereira with moderate costs. Electric, water, gas all total about 100,000 month, internet 70,000 month." An expat in Envigado added, "I'm in a Estrata 3 location in Envigado. Not sure why it's so low as it's a nice area. For me: Direct TV Gold package 122,000; Epm 111,000; Une (wifi only) 65,000. SmartFit health club 50,000 per person." Finally, another expat said, "In Sabaneta estrato 4 - last EPM bill for electric, gas, water = 107,900 pesos. Claro triple-play with 10MB Internet, fijo phone and TV service for 2 HD TVs 178,300 pesos."
9. What to Pack When Moving to Colombia
When a couple moving to Colombia asked about what to bring and what to leave at home, one expat advised "Moving stuff to Colombia is extremely expensive and often has problems. You're much better to persuade the company to give you money to buy stuff and ship as little as you can. You will probably find that unfurnished places at least have stoves and refrigerators (fitted kitchens). US electrical goods will work here in but equally why drag a TV down here when you can buy a new Samsung for not much more than the US price. Furniture here isn't the greatest quality and isn't always cheap. One trick is to pick up some antiques. There's some really good old pieces down here. Equally there are an increasing numbers of design studios that will make you a really pleasant dinner table and chairs for a fraction of the US cost (and probably less than it will cost you to ship it). Beds down here aren't too expensive and a reasonable price. If you're a cook bring your pans and knives. You can get good quality US, French and German cookware here but it's much cheaper in the US. Bed coverings are much better quality in the US. I'd suggest bringing sheets, duvet covers and duvets and buying pillows down here. "
"The logistics of trying to send is a nightmare. You have to live without for a while wherever you are...then you have to live without for a while in Colombia. Most places in Colombia only have washer (or space for one)...no dryer. Everything is hung dry and the apartments will have a space for that. Get use to doing a few clothes by hand too! Closets are generally smaller, so [bring] fewer clothes..." added another expat.
"I will politely disagree with all that tell you not ship your stuff to Colombia. THIS IS TRUE IF YOU ARE MAKING THE MOVE ON YOUR OWN, but your company is paying for it and makes life real easy to have your own stuff follow you. The shipping companies will pack you up, take care of any issues with customs and unpack you in Bogota. Been there and done it! You're going first class and not paying out of pocket. The return is actually easier because U.S. customs is more efficient and you will sell most of your old stuff on your return. It takes an average of 30-45 days for your goods to arrive and ask if your relo company provides "basic" temporary furniture for your unfurnished apartment pending the arrival of you shipment. They did in my case," said another expat in Colombia.
10. Living in a Furnished Rental at First Can Make Life Easier
"If your company is offering furnished rental, do it. It will take months to get your items shipped to you, and it is a huge hassle going through customs. I can't imagine the headaches to try to ship them back. If you don't get a furnished rental, be prepared to get a hotel for 4-8 weeks (or furnished rental) until you receive the items you sent or purchase in Colombia," advised one expat.
11. Buying Property in Colombia
In the article, 9 Tips for Buying Property in Colombia, we compiled advice from expats about the ins and outs of buying property in Colombia. The article offers an overview of the process of buying property including the title report, contract and closing day. Plus, expats share tips for transferring money using either the Formulario No 4 or Formulario No 5 forms.
12. Mail and Package Forwarding to Colombia
"I would consider getting a mail box address in the US that you can use as your banking address and to have deliveries relayed to Cali when you move. You'll find some things hard to purchase here and having a mailbox relay so you can order on Amazon and eBay is really handy," recommended one expat.
About the Author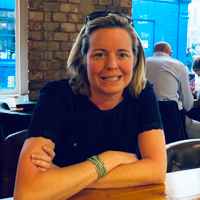 Betsy Burlingame is the Founder and President of Expat Exchange and is one of the Founders of Digital Nomad Exchange. She launched Expat Exchange in 1997 as her Master's thesis project at NYU. Prior to Expat Exchange, Betsy worked at AT&T in International and Mass Market Marketing. She graduated from Ohio Wesleyan University with a BA in International Business and German.
Some of Betsy's articles include 12 Best Places to Live in Portugal, 7 Best Places to Live in Panama and 12 Things to Know Before Moving to the Dominican Republic. Betsy loves to travel and spend time with her family. Connect with Betsy on LinkedIn.