Healthcare in Brazil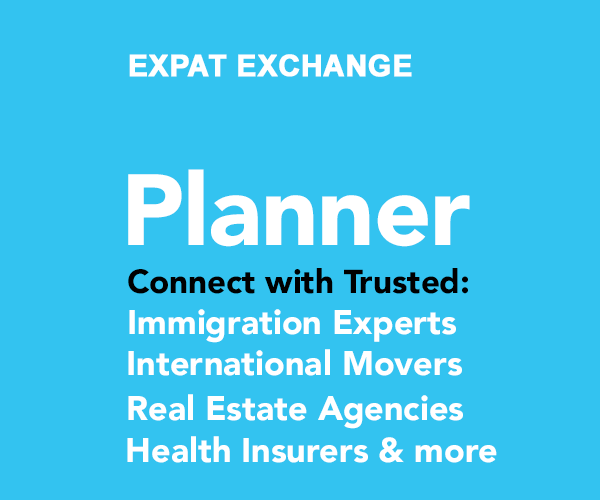 Summary: Expats in Brazil are able to get excellent health care in and many of the larger cities in Brazil. There is national health care available, but expats still strongly recommend private health insurance while living in Brazil.
Expat health care in Brazil is a critical aspect of life in the South American country, and it is a frequent topic on our forum for expats living in Brazil.
Medical Emergencies in Brazil
In the event of a medical emergency that requires immediate care, call 192 or 193 for an ambulance.
Quality of Care in Brazil
An expat in Natal shared: "Good doctors outside of Sao Paulo and Rio can be difficult to find....but in Sao Paulo you will have no problems finding one should you need it."
"Sao Paulo does have wonderful doctors and great private hospitals. Getting a local doctor who speak English should be relatively simple and your doctor can look them up in his doctor data base and give you names and telephone numbers to make contact."
"Should you need emergency care in Sao Paulo, Einstein Hospital is the best. I get a physical every year here and my doctor in Natal is actually a Cardiologist who trained under Dr. Christian Barnard in South Africa. My Doctor actually runs the stress test on the tread mill!"
English-Speaking Doctors and Health Care Providers in Brazil
Here is a list of English-Speaking Doctors in Brazil as maintained by the U.S. Embassy in Brazil. Those on the list are "included after a review of their educational certification and local licensure."
The embassy website notes that "the quality of medical care available is similar to the same standards as in the US, if you use the physicians' list" above, adding that "it is not meant to be a complete list, as there are many competent doctors in the community." Inclusion on this list does not indicate exceptional competence. This list does not represent either a guarantee of competence or endorsement by the Department of State.
National Health Care in Brazil
On our expats in Brazil forum, an expat considering moving to Brazil asked: "Does Brazil have a national health care system?" An expat living in Brazil responded that, "Yes, Brazil does." However, he advised: "The quality varies with where you are, from poor to really good. Would think the south would have better healthcare, say from SP south. Most northern states are broke. [I] believe pre-existing conditions don't matter."
An
expat in Natal wrote about the health system in Brazil
: "Brazil does have a National Health Care program and my wife and I have taken advantage of this service for relatively minor health issues. But it is a national health care program that must be funded by the government with many cities such as Rio de Janerio unable to fund many of these clinics and public hospitals to the degree that they should be. We are retired and our health issues are relatively minor but we feel strongly about having a paid for medical insurance plan."
The public health system is called the Sistema Unico de Saude.
An article on the National Institutes of Health website asserts that The Brazilian health system at crossroads: progress, crisis and resilience. It reads that "structural weakness, economic and political crises and austerity policies that have capped public expenditure growth are threatening its sustainability and outcomes."
Payment for Health Care Services in Brazil
It is important to remember that in Brazil, payment is required for all medical services at the time that they are rendered.
Prescriptions in Brazil
When asking about prescription Medicines in Brazil, some expats gave the following advice:
"I think a [Brazilian] doctor will be able to write a prescription for you. Lots of these doctors went to school or did internships in the U.S. and speak English."
"In some cases a doctor can write a prescription for you to fill for the 4 months that you will be in Sao Paulo. I lived there for 5 years and I am currently living in Praia da Pipa near Natal in the NE of Brazil."
"There is a pharmacy on every street corner of almost every city in Brazil so finding a pharmacy is no problem. I do take prescription medications and on my first visit with my new doctor he made it clear that the meds I was taking from the USA were out-dated and better meds were available. He switched my prescription and these meds are readily available at all the pharmacies that I have been to. It is hard to beat the USA $4.00 prescription program for a long list of certain meds. But buying the medications here have shown to be readily available and cheaper (not considering the USA $4.00 meds) than my home country."
"Except for some of the more exotic drugs I think you will find that prescription meds are cheaper here in Brazil... so much so that I pay for these out of pocket even though I have insurance. It is the over-the-counter-meds that cost so much here."
Having a Baby in Brazil
An expat who had a baby in Sao Paolo wrote: "I had my baby at Pro Matre cause Albert Einstein was full, but I dont regret it. We dont use any kind of health insurance, so we payed ir from our pockets. I spent 6 days there, 2 on ICU. And my daughter 12 days, all of them on neo ICU. I had all the support I need, even psychological care. The staff is great, and gives a lot of help with whatever we need."
Another expat who had a baby in Rio de Janeiro reported: "Although most Brasilians choose C-Section I requested a natural birth and they accommodated my wishes and I was not pushed into choosing to have a C-Section. With my second pregnancy there were complications and at a late stage in my pregnancy I was advised that a C-Section would be best for both myself and the baby but felt happy that this was the best advice. Both births were at the Perinatal in Laranjeiras and this is a private maternity hospital with top notch facilities and en-suite rooms."
About the Author

Joshua Wood, LPC joined Expat Exchange in 2000 and serves as one of its Co-Presidents. He is also one of the Founders of Digital Nomad Exchange. Prior to Expat Exchange, Joshua worked for NBC Cable (MSNBC and CNBC Primetime). Joshua has a BA from Syracuse and a Master's in Clinical and Counseling Psychology from Fairleigh Dickinson University. Mr. Wood is also a licensed counselor and psychotherapist.
Some of Joshua's articles include Pros and Cons of Living in Portugal, 10 Best Places to Live in Ireland and Pros and Cons of Living in Uruguay. Connect with Joshua on LinkedIn.