St. Gallen, Switzerland
Last updated on Jul 10, 2023
Summary: Expats, digital nomads and retirees talk about what it is really like living in St. Gallen, Switzerland. They offer advice about meeting people, cost of living, finding a home and more.
What do I need to know before moving to St. Gallen?
When we asked people what advice they would give someone preparing to move to St. Gallen, they said:
"St. Gallen is a city in northeastern Switzerland known for its rich history, beautiful landscapes, and high quality of life. Before moving to St. Gallen, expats should be aware that the official language is German, and while many people speak English, it is beneficial to learn some basic German phrases. The cost of living in St. Gallen is high, as it is in most parts of Switzerland, so expats should be prepared for this. The city is known for its excellent public transportation system, so owning a car is not necessary. St. Gallen has a strong economy with a focus on services, especially in the financial and health sectors, and it is home to several multinational corporations. The job market is competitive, so it's advisable to secure employment before moving. The city has a high standard of education, with public, private, and international schools, as well as the University of St. Gallen, one of Europe's leading business schools. Healthcare in St. Gallen is of a high standard, but it's mandatory to have health insurance in Switzerland. Expats should ensure they have adequate coverage before moving. St. Gallen has a rich cultural scene, with numerous museums, galleries, and theaters, as well as the famous St. Gallen Abbey, a UNESCO World Heritage Site. The city also hosts several festivals throughout the year. Swiss people value their privacy and personal space, so it's important to respect this when interacting with locals. They also appreciate punctuality and directness, so it's important to be on time and straightforward in your communications. Switzerland has four distinct seasons, and St. Gallen is no exception. Winters can be cold and snowy, while summers are generally warm and sunny. Finally, it's important to note that Switzerland is not part of the European Union, so different rules may apply for visas and work permits. It's advisable to check the latest regulations before planning your move," remarked one expat who made the move to St. Gallen.
How do I find a place to live in St. Gallen?
About the Author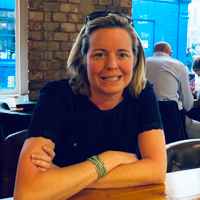 Betsy Burlingame is the Founder and President of Expat Exchange and is one of the Founders of Digital Nomad Exchange. She launched Expat Exchange in 1997 as her Master's thesis project at NYU. Prior to Expat Exchange, Betsy worked at AT&T in International and Mass Market Marketing. She graduated from Ohio Wesleyan University with a BA in International Business and German.
Some of Betsy's articles include 12 Best Places to Live in Portugal, 7 Best Places to Live in Panama and 12 Things to Know Before Moving to the Dominican Republic. Betsy loves to travel and spend time with her family. Connect with Betsy on LinkedIn.