Lausanne, Switzerland
Last updated on Jul 09, 2023
Summary: Expats, digital nomads and retirees talk about what it is really like living in Lausanne, Switzerland. They offer advice about meeting people, cost of living, finding a home and more.
What do I need to know before moving to Lausanne?
When we asked people what advice they would give someone preparing to move to Lausanne, they said:
"Lausanne, located in the French-speaking part of Switzerland, is a city where you will need to have a basic understanding of French to navigate daily life. The cost of living in Lausanne is high, with housing, groceries, and dining out being more expensive than in many other cities. Public transportation in Lausanne is reliable and efficient, with a network of trains, buses, and boats that can take you anywhere you need to go. Switzerland has a mandatory health insurance policy, so you will need to purchase a health insurance plan within three months of moving to Lausanne. The city is known for its high quality of life, with a strong emphasis on outdoor activities, cultural events, and a healthy work-life balance. Swiss people value punctuality and privacy, so it's important to respect these cultural norms. The city is also environmentally conscious, with strict recycling rules and a focus on sustainable living. Lausanne has a strong job market, particularly in sectors such as healthcare, education, and information technology. However, it's important to note that the job market is competitive, and a high level of education and professional experience is often required. The Swiss education system is highly regarded, and there are many international schools in Lausanne for expat children. However, these schools can be expensive, and there may be waiting lists for admission. Switzerland has a high level of safety and low crime rates, but it's still important to take standard precautions to protect yourself and your belongings. Finally, Swiss cuisine is diverse and delicious, with a strong emphasis on cheese, chocolate, and locally sourced ingredients," remarked one expat living in Lausanne, Switzerland.
"Contact the american women's club, or the international school and even the relocation companies. Also the people we rented from were very helpful with a lot of our questions," wrote one member in Lausanne.
How do I find a place to live in Lausanne?
About the Author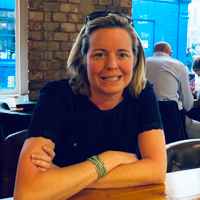 Betsy Burlingame is the Founder and President of Expat Exchange and is one of the Founders of Digital Nomad Exchange. She launched Expat Exchange in 1997 as her Master's thesis project at NYU. Prior to Expat Exchange, Betsy worked at AT&T in International and Mass Market Marketing. She graduated from Ohio Wesleyan University with a BA in International Business and German.
Some of Betsy's articles include 12 Best Places to Live in Portugal, 7 Best Places to Live in Panama and 12 Things to Know Before Moving to the Dominican Republic. Betsy loves to travel and spend time with her family. Connect with Betsy on LinkedIn.