Lucerne, Switzerland
Last updated on Jul 10, 2023
Summary: Expats, digital nomads and retirees talk about what it is really like living in Lucerne, Switzerland. They offer advice about meeting people, cost of living, finding a home and more.
What do I need to know before moving to Lucerne?
When we asked people what advice they would give someone preparing to move to Lucerne, they said:
"Lucerne is a city in central Switzerland, known for its preserved medieval architecture and stunning views of snowcapped mountains on Lake Lucerne. The official language in Lucerne is German, but English is widely spoken, especially in the business sector. However, learning some basic German phrases would be beneficial for daily life. The cost of living in Lucerne is high, with housing, groceries, and dining out being more expensive than in many other European cities. It's important to budget accordingly and be prepared for these costs. Switzerland has a high standard of healthcare, and health insurance is mandatory for all residents, including expats. You should arrange for health insurance as soon as possible after your arrival. Public transportation in Lucerne is efficient and reliable, with a network of buses and trains that make it easy to get around the city and the surrounding region. Owning a car is not necessary for most people living in Lucerne. Swiss people value punctuality, so it's important to always be on time for appointments and meetings. They also value their privacy and may not be as open or friendly as people in other cultures, but they are generally polite and helpful. Switzerland has a high level of safety and low crime rate, but it's still important to take basic precautions to protect your personal safety and belongings. The Swiss are known for their love of outdoor activities, and Lucerne offers plenty of opportunities for hiking, skiing, and boating. It's a great place for people who enjoy an active lifestyle. Swiss cuisine is hearty and diverse, with influences from Germany, France, and Italy. Cheese and chocolate are two of the country's most famous products, and you'll find a wide variety of both in Lucerne. The Swiss education system is highly regarded, and there are several international schools in Lucerne for expat families. Switzerland has a high standard of environmental protection, and recycling is taken very seriously. Be prepared to sort your waste and follow the local recycling rules. Finally, it's important to understand that Switzerland is a neutral country with a strong tradition of peace and diplomacy. This is reflected in the Swiss way of life and their attitudes towards politics and international relations," explained one expat living in Lucerne, Switzerland.
How do I find a place to live in Lucerne?
About the Author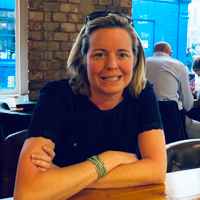 Betsy Burlingame is the Founder and President of Expat Exchange and is one of the Founders of Digital Nomad Exchange. She launched Expat Exchange in 1997 as her Master's thesis project at NYU. Prior to Expat Exchange, Betsy worked at AT&T in International and Mass Market Marketing. She graduated from Ohio Wesleyan University with a BA in International Business and German.
Some of Betsy's articles include 12 Best Places to Live in Portugal, 7 Best Places to Live in Panama and 12 Things to Know Before Moving to the Dominican Republic. Betsy loves to travel and spend time with her family. Connect with Betsy on LinkedIn.