Hasselt, Belgium
Last updated on Jul 13, 2023
Summary: Expats, digital nomads and retirees talk about what it is really like living in Hasselt, Belgium. They offer advice about meeting people, cost of living, finding a home and more.
What do I need to know before moving to Hasselt?
When we asked people what advice they would give someone preparing to move to Hasselt, they said:
"Hasselt is a city in the Flemish region of Belgium, known for its vibrant cultural scene, historic architecture, and high quality of life. The official language is Dutch, but English is widely spoken, especially among younger generations and in the business sector. Hasselt is a relatively small city, so it's easy to get around on foot or by bike, and public transportation is also efficient and reliable. The cost of living in Hasselt is relatively high, similar to other Western European cities. Housing can be expensive, but it varies depending on the area and the type of accommodation. The city is safe with a low crime rate, but it's always advisable to take standard precautions. The healthcare system in Belgium is one of the best in the world, and residents are required to have health insurance. The education system is also highly regarded, with a range of options for international schools. Hasselt has a temperate maritime climate, with mild summers and cool winters. It can be quite rainy throughout the year, so it's a good idea to always have an umbrella handy. Belgians are known for their love of good food and drink, and Hasselt is no exception. The city is famous for its jenever (gin), and there are plenty of cafes, restaurants, and bars to explore. The city has a rich history and a thriving arts scene, with numerous museums, galleries, and festivals throughout the year. It's also close to other major Belgian cities, making it a great base for exploring the rest of the country. Belgians value their work-life balance, and shops often close early in the evening and on Sundays. Finally, it's important to note that Belgium has a complex political structure with a high degree of autonomy for its different regions, and this can sometimes affect administrative procedures," explained one expat living in Hasselt, Belgium.
How do I find a place to live in Hasselt?
About the Author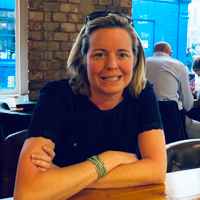 Betsy Burlingame is the Founder and President of Expat Exchange and is one of the Founders of Digital Nomad Exchange. She launched Expat Exchange in 1997 as her Master's thesis project at NYU. Prior to Expat Exchange, Betsy worked at AT&T in International and Mass Market Marketing. She graduated from Ohio Wesleyan University with a BA in International Business and German.
Some of Betsy's articles include 12 Best Places to Live in Portugal, 7 Best Places to Live in Panama and 12 Things to Know Before Moving to the Dominican Republic. Betsy loves to travel and spend time with her family. Connect with Betsy on LinkedIn.