SOPRON, Hungary
Last updated on Jul 10, 2023
Summary: Expats, digital nomads and retirees talk about what it is really like living in SOPRON, Hungary. They offer advice about meeting people, cost of living, finding a home and more.
What do I need to know before moving to SOPRON?
When we asked people what advice they would give someone preparing to move to SOPRON, they said:
"Sopron is a city in Hungary located near the Austrian border, known for its beautiful architecture and rich history. The official language is Hungarian, which is considered one of the most difficult languages to learn, but English is also widely spoken, especially by younger people and in tourist areas. The cost of living in Sopron is relatively low compared to other European cities, making it an attractive place for expats. This includes housing, groceries, dining out, and public transportation. The city has a continental climate, with cold winters and warm summers. It's advisable to have clothing suitable for all seasons. Sopron is known for its wine and food culture. Traditional Hungarian dishes are hearty and often include meat, potatoes, and vegetables. The city is small and walkable, but there is also a reliable public transportation system. It's also easy to travel to other parts of Hungary and to Austria from Sopron. Healthcare in Hungary is of a high standard. Expats living in Hungary are required to pay into the national health insurance scheme, which covers most medical services. Sopron is a safe city with a low crime rate. However, like anywhere, it's important to take basic safety precautions, especially at night. The city has a range of accommodation options, from modern apartments to traditional houses. Renting is a common option for expats. Hungary is part of the European Union, so EU citizens can live and work in Sopron without a visa. Non-EU citizens will need to apply for a residence permit. The education system in Hungary is of a good standard. There are public, private, and international schools available in Sopron. Hungarians are generally welcoming and friendly towards foreigners. However, understanding the local customs and traditions can help in social situations. Sopron has a range of leisure activities, including hiking, wine tasting, and exploring the city's historical sites. The city has a slower pace of life compared to larger cities, which can be a positive or negative depending on your lifestyle preferences. Finally, it's important to note that Hungary has its own currency, the Hungarian Forint, although Euros are also widely accepted," said one expat who made the move to SOPRON.
How do I find a place to live in SOPRON?
About the Author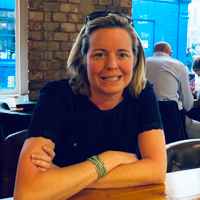 Betsy Burlingame is the Founder and President of Expat Exchange and is one of the Founders of Digital Nomad Exchange. She launched Expat Exchange in 1997 as her Master's thesis project at NYU. Prior to Expat Exchange, Betsy worked at AT&T in International and Mass Market Marketing. She graduated from Ohio Wesleyan University with a BA in International Business and German.
Some of Betsy's articles include 12 Best Places to Live in Portugal, 7 Best Places to Live in Panama and 12 Things to Know Before Moving to the Dominican Republic. Betsy loves to travel and spend time with her family. Connect with Betsy on LinkedIn.