Szeged, Hungary
Last updated on Jul 10, 2023
Summary: Expats, digital nomads and retirees talk about what it is really like living in Szeged, Hungary. They offer advice about meeting people, cost of living, finding a home and more.
What do I need to know before moving to Szeged?
When we asked people what advice they would give someone preparing to move to Szeged, they said:
"Szeged is a vibrant city with a rich history and a lively cultural scene, known for its universities and festivals. The official language is Hungarian, which can be challenging to learn, but English is commonly spoken in tourist areas and by younger generations. The cost of living in Szeged is relatively low compared to other European cities, making it an affordable place to live. The city has a continental climate, with hot summers and cold winters, so appropriate clothing for all seasons is necessary. Szeged is known for its safety and low crime rate, but like any city, it's always important to be aware of your surroundings and take basic safety precautions. Public transportation in Szeged is reliable and efficient, with a network of trams, buses, and trolleys. However, the city is also very walkable, and cycling is a popular mode of transportation. Hungarian cuisine is hearty and flavorful, with dishes like goulash, stuffed peppers, and chimney cake. Szeged is also known for its paprika, a spice that is a staple in many Hungarian dishes. Healthcare in Hungary is of a high standard, with both public and private options available. It's recommended to have comprehensive health insurance to cover any medical costs. Hungarians are generally welcoming and friendly, but they also appreciate when foreigners make an effort to understand their customs and traditions. It's important to respect local etiquette, such as greeting people properly and not raising your voice in public. Szeged has a range of accommodation options, from modern apartments to more traditional houses. Renting is common, but it's important to understand your lease agreement before signing. The city has a strong economy, with sectors like education, IT, and pharmaceuticals providing many job opportunities. However, it's advisable to secure a job before moving, as the job market can be competitive. Szeged offers a high quality of life, with plenty of green spaces, cultural events, and recreational activities. It's a great place for families, with good schools and a safe, community-oriented environment. Finally, it's important to understand the visa and residency requirements before moving to Hungary. Non-EU citizens will generally need a visa to live and work in Hungary, and the process can take some time," wrote a member in Szeged.
How do I find a place to live in Szeged?
About the Author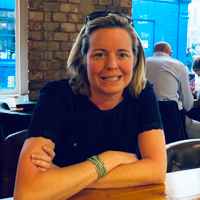 Betsy Burlingame is the Founder and President of Expat Exchange and is one of the Founders of Digital Nomad Exchange. She launched Expat Exchange in 1997 as her Master's thesis project at NYU. Prior to Expat Exchange, Betsy worked at AT&T in International and Mass Market Marketing. She graduated from Ohio Wesleyan University with a BA in International Business and German.
Some of Betsy's articles include 12 Best Places to Live in Portugal, 7 Best Places to Live in Panama and 12 Things to Know Before Moving to the Dominican Republic. Betsy loves to travel and spend time with her family. Connect with Betsy on LinkedIn.