Visegrad, Hungary
Last updated on Jul 10, 2023
Summary: Expats, digital nomads and retirees talk about what it is really like living in Visegrad, Hungary. They offer advice about meeting people, cost of living, finding a home and more.
What do I need to know before moving to Visegrad?
When we asked people what advice they would give someone preparing to move to Visegrad, they said:
"Visegrad is a small town in Hungary, known for its historical significance and beautiful landscapes. Before moving to Visegrad, expats should know that the primary language spoken is Hungarian, which can be challenging to learn. However, English is also widely spoken, especially among the younger generation. The cost of living in Visegrad is relatively low compared to other European cities, but it's essential to have a stable income source as job opportunities in the town are limited. The town is safe with a low crime rate, and the locals are generally friendly and welcoming to foreigners. Visegrad has a continental climate with hot summers and cold winters. Expats should be prepared for this weather variation. The town is also quite small, so while it offers tranquility and a slower pace of life, it may not provide the same level of entertainment and amenities as larger cities. The healthcare system in Hungary is of a high standard, but it's advisable for expats to have comprehensive health insurance. Public transportation in Visegrad is reliable, but having a car can be more convenient for exploring the surrounding areas. Hungarian cuisine is hearty and diverse, with dishes like goulash and langos being popular. Expats should also be aware of the local customs and traditions to integrate better into the community. For instance, it's customary to say "Egészségedre" (to your health) before drinking. Lastly, Visegrad is famous for its historical sites, including the Visegrad Castle and Solomon's Tower. It's a great place for history buffs and those who enjoy outdoor activities like hiking and biking," remarked one expat who made the move to Visegrad.
How do I find a place to live in Visegrad?
About the Author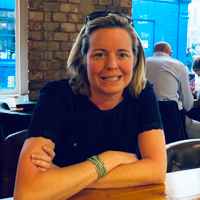 Betsy Burlingame is the Founder and President of Expat Exchange and is one of the Founders of Digital Nomad Exchange. She launched Expat Exchange in 1997 as her Master's thesis project at NYU. Prior to Expat Exchange, Betsy worked at AT&T in International and Mass Market Marketing. She graduated from Ohio Wesleyan University with a BA in International Business and German.
Some of Betsy's articles include 12 Best Places to Live in Portugal, 7 Best Places to Live in Panama and 12 Things to Know Before Moving to the Dominican Republic. Betsy loves to travel and spend time with her family. Connect with Betsy on LinkedIn.