Suncheon, Korea
Last updated on Jul 10, 2023
Summary: Expats, digital nomads and retirees talk about what it is really like living in Suncheon, Korea. They offer advice about meeting people, cost of living, finding a home and more.
What do I need to know before moving to Suncheon?
When we asked people what advice they would give someone preparing to move to Suncheon, they said:
"Suncheon is a city known for its beautiful natural landscapes, including Suncheon Bay Wetland Reserve, and traditional Korean temples. Before moving to Suncheon, expats should be aware that the primary language spoken is Korean, so learning basic Korean phrases and understanding the alphabet would be beneficial. The cost of living in Suncheon is relatively lower compared to larger cities like Seoul or Busan. However, it's important to note that the availability of Western goods and food may be limited, so you may need to adapt to local products and cuisine. The city has a well-connected public transportation system, including buses and trains, but English signage might not be as prevalent as in larger cities. Therefore, understanding how to navigate the public transportation system before moving can be helpful. Korean culture places a strong emphasis on respect and hierarchy, so it's important to familiarize yourself with Korean customs and etiquette. This includes understanding the importance of age in social interactions, bowing when greeting others, and removing shoes when entering someone's home. Healthcare in Korea is of a high standard, and Suncheon has several hospitals and clinics. However, it's recommended to have health insurance as medical costs can be high. Korea has a distinct four-season climate, with hot, humid summers and cold, dry winters. Suncheon, being in the southern part of the peninsula, can experience particularly hot summers. Lastly, it's important to note that South Korea requires a visa for stays longer than 90 days, so you'll need to ensure you have the correct documentation before moving," wrote one member in Suncheon.
How do I find a place to live in Suncheon?
About the Author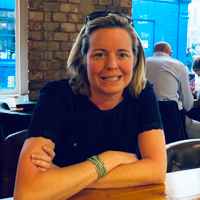 Betsy Burlingame is the Founder and President of Expat Exchange and is one of the Founders of Digital Nomad Exchange. She launched Expat Exchange in 1997 as her Master's thesis project at NYU. Prior to Expat Exchange, Betsy worked at AT&T in International and Mass Market Marketing. She graduated from Ohio Wesleyan University with a BA in International Business and German.
Some of Betsy's articles include 12 Best Places to Live in Portugal, 7 Best Places to Live in Panama and 12 Things to Know Before Moving to the Dominican Republic. Betsy loves to travel and spend time with her family. Connect with Betsy on LinkedIn.