Sejong City, Korea
Last updated on Jul 10, 2023
Summary: Expats, digital nomads and retirees talk about what it is really like living in Sejong City, Korea. They offer advice about meeting people, cost of living, finding a home and more.
What do I need to know before moving to Sejong City?
When we asked people what advice they would give someone preparing to move to Sejong City, they said:
"Sejong City is a planned city, specifically designed to be the new administrative capital of South Korea, so it has a very modern and clean aesthetic. The city is located in the central region of South Korea, making it accessible to other major cities like Seoul and Daejeon. The city is home to many government offices and agencies, so it has a high population of civil servants. The official language is Korean, and while English is taught in schools, not everyone may be fluent, so learning some basic Korean phrases would be beneficial. Sejong City is less crowded and has less traffic compared to Seoul, making it a more comfortable place to live for those who prefer quieter environments. The city is also known for its green spaces and parks, providing plenty of opportunities for outdoor activities. The cost of living in Sejong City is relatively lower compared to Seoul, but it's still considered high compared to other cities in South Korea. Housing can be expensive, especially in the newer, more modern apartments. The city has a well-developed public transportation system, including buses and a high-speed rail service that connects to other major cities. However, owning a car can be beneficial for more flexibility in travel. The food in Sejong City is a mix of traditional Korean cuisine and international food. There are plenty of restaurants, cafes, and food delivery services available. Healthcare in Sejong City is of a high standard, with several hospitals and clinics throughout the city. However, it's important to note that healthcare in South Korea is not free, so having health insurance is essential. The education system in Sejong City is highly regarded, with a number of public and private schools, as well as international schools. However, the school year and system may be different from what expats are used to. The city has a relatively low crime rate and is considered safe. However, it's always important to take standard precautions and be aware of your surroundings. Lastly, the weather in Sejong City has four distinct seasons, with hot, humid summers and cold, dry winters. It's important to prepare for these changes in climate when moving," remarked one expat living in Sejong City, Korea.
How do I find a place to live in Sejong City?
About the Author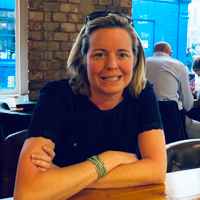 Betsy Burlingame is the Founder and President of Expat Exchange and is one of the Founders of Digital Nomad Exchange. She launched Expat Exchange in 1997 as her Master's thesis project at NYU. Prior to Expat Exchange, Betsy worked at AT&T in International and Mass Market Marketing. She graduated from Ohio Wesleyan University with a BA in International Business and German.
Some of Betsy's articles include 12 Best Places to Live in Portugal, 7 Best Places to Live in Panama and 12 Things to Know Before Moving to the Dominican Republic. Betsy loves to travel and spend time with her family. Connect with Betsy on LinkedIn.