Yongin, Korea
Last updated on Jul 10, 2023
Summary: Expats, digital nomads and retirees talk about what it is really like living in Yongin, Korea. They offer advice about meeting people, cost of living, finding a home and more.
What do I need to know before moving to Yongin?
When we asked people what advice they would give someone preparing to move to Yongin, they said:
"Yongin is a major city in the Gyeonggi province of South Korea, known for its cultural attractions and modern amenities. Before moving to Yongin, expats should be aware of several important factors. Firstly, the official language is Korean, and while English is taught in schools, not everyone may be fluent. Therefore, learning basic Korean phrases and understanding the alphabet can be very helpful. The cost of living in Yongin can be high, especially when it comes to housing. Expats should be prepared for this and budget accordingly. The city has a well-developed public transportation system, including buses and subway lines, making it easy to get around. However, traffic can be heavy during peak hours. Yongin has a humid subtropical climate with four distinct seasons. Winters can be quite cold with occasional snowfall, while summers can be hot and humid. The city is home to several international schools, making it a suitable place for expats with children. Healthcare in Yongin is of a high standard, with a number of hospitals and clinics available. However, it's recommended to have health insurance as medical costs can be high. Yongin is known for its cultural attractions, including Korean Folk Village and Everland, South Korea's largest theme park. Expats can enjoy a variety of recreational activities. South Korean cuisine is a highlight of living in Yongin. From traditional Korean barbecue to street food, there are plenty of culinary delights to explore. South Koreans work long hours and the work culture can be intense. It's important for expats to be prepared for this aspect of life in Yongin. Lastly, South Korea is a safe country with low crime rates. However, like anywhere else, it's important to take basic precautions to ensure personal safety," remarked one expat living in Yongin, Korea.
How do I find a place to live in Yongin?
About the Author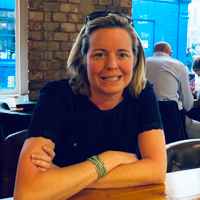 Betsy Burlingame is the Founder and President of Expat Exchange and is one of the Founders of Digital Nomad Exchange. She launched Expat Exchange in 1997 as her Master's thesis project at NYU. Prior to Expat Exchange, Betsy worked at AT&T in International and Mass Market Marketing. She graduated from Ohio Wesleyan University with a BA in International Business and German.
Some of Betsy's articles include 12 Best Places to Live in Portugal, 7 Best Places to Live in Panama and 12 Things to Know Before Moving to the Dominican Republic. Betsy loves to travel and spend time with her family. Connect with Betsy on LinkedIn.