Hamburg, Germany
Last updated on Jan 22, 2023
Summary: Hamburg, Germany is a vibrant and cosmopolitan city with a rich cultural heritage. Expats love the city's diverse range of activities, from its lively nightlife to its many museums and galleries. The weather in Hamburg is generally mild, with temperatures ranging from the mid-30s in the winter to the mid-60s in the summer (Fahrenheit). The average cost of living for an expat is estimated to be around $2,000 per month. The cost of a one bedroom apartment in Hamburg is around $1,000 per month, while a two bedroom apartment can cost up to $1,500 per month. The population of Hamburg is approximately 1.8 million people.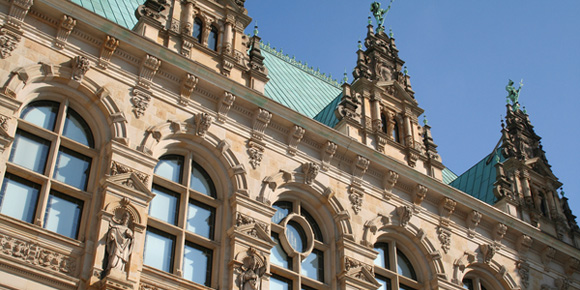 What do expats find most challenging?
"Becoming friends with people is seemingly difficult. Also mannerisms and conversation topics are much different and difficult to adjust to," said another person in Hamburg.
"Rigid social fences, lack of ambition among working class, rigid respect of rules that drives to lack of proactivity and creative thinking," remarked another expat in Hamburg.
What are the schools in Hamburg like?
"If you want a great international school, this is not the one for you. Go to a different city if you can. For the cost paid at this school, one would expect a very high quality. But, before IB program in grades 11-12, the educational quality is quite average. Additionally, there are no programs or activities for advanced or gifted students. Help is provided for non-native English speaking students. In addition, tuition does NOT include field trips or class trips, all of which are out of pocket. For a such a small school, there is certainly an attitude of "we only do it this way; if you don't like it, too bad for you." For the price of going to this school (one of the highest in Germany), one would expect a bit more flexibility. But, it appears that the end product is not individualized learning but every student on the same schedule and path," said another expat in Hamburg with children at International School Hamburg.
"Some teachers in this school are excellent; passionate, determined, supportive and positive. There are unfortunately some, who seem to lack involvement. The quality of education is therefore dependent upon the teacher the child receives. If the parent is planning on financing the school himself, it might make more sense to find something cheaper or a public school. As much as I consider the school's international spirit wonderful, the quality of education is rather inferior. From what I have learned, the school does not prioritize the student, despite the stressful pre-university phase. The new management fails to create a friendly and academic atmosphere and prioritizes secondary issues. According to my child, new policies have been introduced this year, which prohibit the IB students (17-19 year olds) from using mobile devices, even in break time, as well as prevent them from leaving school campus during their periods off. The school's administration has displayed a pattern of disrespect towards its students and parents, who were questioning the new rules.This results in a certain hostility between the management and students/parents. I would advice a parent to consider this school only if t is being financed by a company. Paying this money yourself might be not worth it considering the above," remarked another parent with kids at International School Hamburg in Hamburg.
Answer Question & View More Answers
About the Author

Joshua Wood, LPC joined Expat Exchange in 2000 and serves as one of its Co-Presidents. He is also one of the Founders of Digital Nomad Exchange. Prior to Expat Exchange, Joshua worked for NBC Cable (MSNBC and CNBC Primetime). Joshua has a BA from Syracuse and a Master's in Clinical and Counseling Psychology from Fairleigh Dickinson University. Mr. Wood is also a licensed counselor and psychotherapist.
Some of Joshua's articles include Pros and Cons of Living in Portugal, 10 Best Places to Live in Ireland and Pros and Cons of Living in Uruguay. Connect with Joshua on LinkedIn.