What are the schools in Bangalore like?
When we asked about the schools in Bangalore, they said...
"Don't do it if you are looking for an international school that will offer a high quality global education," said another expat in Bangalore with children at Inventure Academy.
"PLEASE take your time and look out for other schools, which can nurture your child in the child's well being, thus helping the child grow up well balanced with acedemics, sports, arts. Since we all have one childhood please attempt to make it special," remarked another parent with kids at NAFL in BANGALORE.
Other Questions:
What are the schools in Bangalore like?
If you live in Bangalore, newcomers to Bangalore would love to hear your answer to this question.
About the Author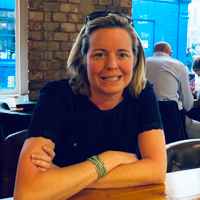 Betsy Burlingame is the Founder and President of Expat Exchange and is one of the Founders of Digital Nomad Exchange. She launched Expat Exchange in 1997 as her Master's thesis project at NYU. Prior to Expat Exchange, Betsy worked at AT&T in International and Mass Market Marketing. She graduated from Ohio Wesleyan University with a BA in International Business and German.
Some of Betsy's articles include 12 Best Places to Live in Portugal, 7 Best Places to Live in Panama and 12 Things to Know Before Moving to the Dominican Republic. Betsy loves to travel and spend time with her family. Connect with Betsy on LinkedIn.