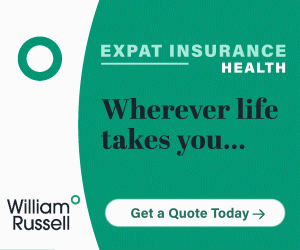 An Expat Talks about Living in Manta, Ecuador

Create an Expat Profile for Your City or Town
What is the name of the city or town that you are reporting on?
Manta
How long have you lived there?
5 years
What activities, clubs and organizations would you recommend to newcomers to help them meet others?
Manta International Social Club and/or contact Linda Flierl Hooks at [email protected]
William Russell's private medical insurance will cover you and your family wherever you may be. Whether you need primary care or complex surgery, you'll have access to the best hospitals & doctors available. Unlike some insurers, we also include medical evacuation and mental health cover in our plans (except SilverLite).
Get a quote from our partner, William Russell
.
In terms of religious, racial, economic and cultural diversity, are the people of this city or town diverse? Are they accepting of differences? Describe.
The people are polite as a rule and accepting. They do have a strong belief in a class system here. The Catholic church is very strong in Ecuador and encourages all including the poor to have a lot of children which they can not afford.
Crime is mostly in certain areas and quite often revenge type crimes. The average tourist will find people helpful but do need to be aware that they will try and take advantage financially wise. I have no fear living in Manta but am aware that they do have crime.
What are the main industries in this city? What types of career opportunities commonly exist? How do most people find new jobs?
My understanding is that fishing is the main industry here. The job situation here is very poor for all. The pay is low if you work for someone and if you start your own business the government changes the laws often. Most expats that are not retired are either in real estate, B&B or restaurants.
In general, what are peoples' priorities in this city? For example, do lives revolve around work, family, socializing, sports, etc.?
For the most part the expats are retired or semi retired. Socializing tends to be a front runner for many. Because Manta is on the coast we have many close beaches, great mini trips and its very easy to use as a main base to visit and explore other parts.
If a friend of yours was thinking of moving to this city or town from far away, what other advice would you give them.
Make it a point to meet the local Gringo population, remember that if they do not have a marked price then barter is often necessary to keep from overpaying. Rent until you know the area and keep an open mind. Realize that on the coast tossing garbage on the side of the road and men publicly urinating is not unusual.
This is a super place to retire and Manta's location is dry and arrid. Makes it very healthy and with little rain its easy to plan many outdoor activities. One needs to smile a lot and its amazing how a positive outlook spreads.