10 Tips for Living in Germany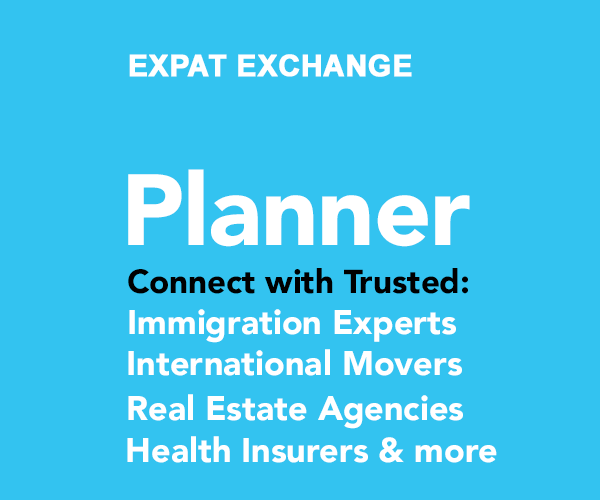 Summary: Should you learn German before you move to Germany? What type of apartments are typical in Germany? Expats offer advice and share 10 tips for living in Germany.
Contract Negotations
"Ensure your company will find an apartment for you (it might be impossible). Your company will not put you in the socialist health care system. Say, "NO! I want a private health insurance!" And repeat it a few times, and then put it in writing as well," said an expat in Frankfurt.
Learning German
Sprechen sie Deutsch? Learn German, if possible, before you move to Germany. If you do not speak German when you get here, you will encounter many problems. And you will get only filtered information. Plus all the misunderstandings, you will be amazed," advised one member.
"Just try to learn the language; it isn't really necessary but it will increase your opportunities and help you forge friendships with the locals (some Americans here never venture out, socially or culturally, out of the large and established American community," said a member in Heidelberg.
Relocating to Germany
An expat in Sandhausen advised,"If you have the luxury of talking to a co-worker that is local to the area, that is a huge first step in identifying appropriate areas to live (depending on what your looking for). Their knowledge will both cut down your time of searching, and give you a comfort level that your making the right choice. Local banking options and doctors were also important to us in choosing our location. If your company is moving you, I have found that very few people from your HR department that are helping you have ever been through this sort of relocation. So sometimes their advice falls short. You will find you have to do more work than you thought you would. Use all the resources you can get your hands on to help organize the move, internet, books, etc. Create a timeline for what needs to be packed up at your home and when. Keep critical documents on your person during your move (briefcase or backpack). Many places you repeatedly need copies of passport, marriage certificate, drivers license. Also keep a master phone list of movers names, numbers and email addresses."
Medicines in Germany
"One of the first things I recommend bringing would be medicines. Most of the German medicines I tried where weaker doses than I was used to or where homeopathic remedies. I felt very little effect when I was sick with say the flu. If you attempt to go to a Pharmacy (apotheka) First you have to know what the medicine is called in German. Second you have to hope the Apotheka is open. If you are sick during lunch, after hours or on the weekends you may have to travel far to find the 1 open pharmacy in your area. All of this is hard to find out when you are new to Germany. So I always make sure I have a basic stock pile. cold medicine, cough suppressent, pain relievers etc," suggested another expat in Frankfurt.
Finding a Home
"Moving really sucks so find a place you really like and take your time. Visit the places at all hours of the day to check out the traffic and activity in the neighborhood. Plus ask to see the last 2 years of utility bills. Check out the yards and basements carefully," advised one expat in Hillerse.
An expat living in Frankfurt suggested, "Do what you need to do to make your at home. It's hard being a foriegner especially if it's your first time living overseas. Find a way to make yourself a safe spot where you feel be relaxed at the end of a day of learning a new language and exploring a new town."
Meeting People in Germany
An American living in Heidelberg explained, "I met people mainly by going to bars, many of which, because of the Army presence and international community, cater more to English-speakers and Americans (the downside of this is the GI crowd, which, despite having met a lot of cool soldiers, also has a lot of violent and ignorant drunks."
An expat in Berlin suggested, "I would recommend the British Council in Berlin as everyone is great especially Eileen and Len and Paul from the cafe always welcome and also a great information place. Also try the British Pub Sanmariter Strasse for a great atmosphere and good beers and sometimes real fish and chips."
Renting an Apartment in Germany
"The German renting system is very different than in US. While in US there are bigger companies, which offer apartments for rent, in Germany there are many people who have an apartment for rent in the attic, for example, of their house," explained an expat living in Frankfurt.
Diversity in Germany
"Heidelberg has a very diverse and international character as a result of several factors. Most notable is the city's large and prestigious university, which attracts lots of German and international students. The city also has large expat and immigrant communities. The U.S. military installations in and around the city and the military personell and civillian workers who live offbase. Because of the academic and international character of the town, most people speak some degree of English," explained an expat living in Heidelberg.
Medical Care in Germany
"Medical care in Germany is of the highest order. Small towns and villages all have doctors and hospitals are nearby. Just a couple of months ago I was hospitalized for an emergency and my local internist, just a few steps from my home, quickly sent me to the hospital where I was admitted for an emergency operation which turned out to be peritonitis due to perforated appendix. The hospital is about 20 minutes away where I was taken by ambulance. Everything moved quickly and efficiently from emergency room, to surgery, etc. Being a private patient I have access to chief surgeon who was fantastic and has a great reputation. My 7 day hospital stay and care in the hospital (not one day too short nor one day too long) was superb. Over the years I have had several hospital experiences, all very positive. As my situation was life threatening I consider myself lucky to have been in Germany where I received such prompt and excellent care," said one living in Friedrichesdorfexpat in Friedrichsdorf.
Retiring in Germany
"Life for a retiree in Germany and especially in my surroundings is unlimited as far as all of the above. There is a large expat community, limitless cultural attractions, recreation and nightlife, plus living in a beautiful country high environmental standards and health. For the first 18 months after retirement I did without a car and used public transport: bus and commuter trains. It's quite doable and requires some planning. However, having a car affords spontaneity and I got an opportunity to purchase a one year old used car with hardly any miles on it, a Toyota Aygo. It's a cute little car, extremely good on gas (I fill up about once a month). So I do get more out of life having wheels." described one expat living in Friedrichsdorf.
About the Author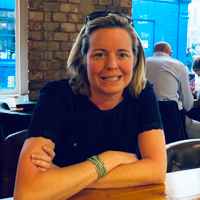 Betsy Burlingame is the Founder and President of Expat Exchange and is one of the Founders of Digital Nomad Exchange. She launched Expat Exchange in 1997 as her Master's thesis project at NYU. Prior to Expat Exchange, Betsy worked at AT&T in International and Mass Market Marketing. She graduated from Ohio Wesleyan University with a BA in International Business and German.
Some of Betsy's articles include 12 Best Places to Live in Portugal, 7 Best Places to Live in Panama and 12 Things to Know Before Moving to the Dominican Republic. Betsy loves to travel and spend time with her family. Connect with Betsy on LinkedIn.
Comments
guest
Yes, you SHOULD learn our language. When we visit the US, you all expect us to speak English. And by the way we don't have a "socialist health care system" as mentioned in 'Contract negotiations' above. That can only come from an American.
Carolynnell
Thanks for all the great insight. My husband and I plan to move to Cologne/Koln in 2016 with his company. I'm in the information gathering and German learning stage right now. I'll be monitoring this site for the months to come, hoping to learn more. We can't wait!
guest
Is it possible for US citizens to retire in Germany? If so, how, if one has no family or job connections? If we have sufficient income, buy private health insurance, and improve our German sufficiently is that enough? Also, we have two school-aged children and have lived in Germany twice for short-term stays via employment contracts. Many thanks!