10 Tips for Living in Belgium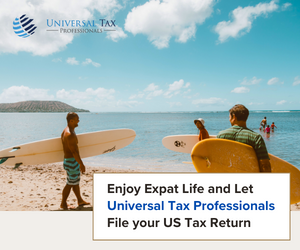 Summary: Should you drive or take public transportation in Brussels? Do you think that rental prices in Bruge are affordable or very expensive? Read the article to get the answers to these questions and other tips about living in Belgium.
Moving to Belgium
"If you get a chance to purchase the book, "Culture Shock Belgium" it will be most helpful for you in understanding the complicated employment system when one is not brought over here as an expat. Securing a work permit is a big obstacle and it takes time and patience. Your wife has it made, all that is done for her. The challenge you have is that if you do not speak fluent Dutch and French, everyone who does comes before you when employment is concerned. It is VERY DIFFICULT for an American to secure full-time employment here, so don't get your hopes up. Yes, there are pockets of opportunities, but the search is cumbersome and could be discouraging. Your goal should be to not get discouraged and "enjoy the ride." There is a great group here for American men called S. T. U. D. S. Look it up on the internet - it's a social group of trailing men spouses. Great network opportunity as well as social support," recommended one expat.
Where to Live in Belgium
"I wish I'd moved to Bruges years ago. It's a tiny place and all neighbourhoods seem very safe, clean and friendly. I'm not sure about the surrounding areas, but I'd definitely suggest the centre of Bruges or at least within the 8000 postcode," advised one expat living in Bruge.
"As for Brussels: It's a very easy community to move into and live in (even without knowing the languages), as most people are from elsewhere in the world. I've found Belgians that work in international companies are also very open. Friendships are made quickly and easily. I will truly miss my life here when I return," said an expat living in Brussels.
Housing in Belgium
"I visited estate agents and one of them introduced me to my gorgeous furnished flat. It's difficult to find furnished properties for rent in Bruges. They're mostly unfurnished. I paid the commission and administrative charges happily. The rent is ludicrously cheap. I'd advise paying the estate agent's commission. They'll help you with translation of documents and with setting up your utility bills, etc. Well worth the fee," advised one expat.
"Take only what you need, clothes, books; buy antiques in the area - very nice and reasonable, small town Bruges - if you find a nice place in the center with a large garden and good parking available this is ideal. If you have children living outside the city is very pleasant and near the small woods/parks," said another expat in Bruge.
Finding Rentals in Belgium
"A good place to start is http://www.vlan.be it's the Belgian equivalent to Loot. Agencies as well as private landlords place adverts there. The website lets you search in english, and you will find links to other agencies on individual property profiles. Only drawback is that some adverts are classified wrong (i.e. you might search for a 3-bedroom flat for you and your family and land on adverts looking for a flatmate in a 3-bedroom share). If you can, travel to Brugge for a few days and just walk around. By far the most common way to rent out (or even sell) a place is by placing a large bright orange sign ('te huur' (for rent) or 'te koop' (for sale)) in the window. There are tons of places for rent that are never advertised anywhere online. The landlord's contact details (and often the specs of the apartment) are usually listed directly on the sign," recommended another expat.
Having a Baby in Belgium
"I called the Brussels Childbirth Trust for a list of English speaking doctors by hospital location. The BCT is a group that assists English speakers in locating resources, and they also teach pre-birth classes and a variety of classes that were invaluable. Another way to find doctor recommendations is to call your local embassy as they normally keep a listing, especially if you are not a fluent French or Flemish speaker. Belgium is very kid friendly and you will have resources available just by asking anyone for advice, if you do this politely. Daycare: It fills up literally 9 months plus in advance so you MUST look and sign up / interview as soon as you are expecting. The doctor was not as open / offering as normally what I am used to: I always felt that she was not telling me any details unless I probed heavily. I think that this was partially a cultural thing, as she stated that the baby is the primary concern, but it made me a little on edge the entire time. Overall, the pain management was good and my delivery was seamless, and I had an epidural also. The hospital stay was 5 days and absolute heaven. They will insist on emphasizing breastfeeding exclusively and will support you in this endeavor unless you specifically have a reason against it." said one expat mom who had her baby in Belgium.
If you are an expat in Belgium or moving to Belgium and are interested in expat health insurance, take a minute to get a quote from AXA's Global Healthcare team.
Cost of Living in Belgium
"Belgium is extremely expensive for maternity items like clothing and also for baby items. Some people drive to Germany or other countries for better prices on bulk items, especially Aachen Germany, just an hour away," advised one expat.
International Schools in Belgium
Expats have submitted reviews of The Brussels English Primary School, Antwerp International School, St. John's International School in Waterloo, World International School in Brussels and a number of other international schools in Belgium.
Public Transportation or Driving in Belgium
"Public transportation is excellent and certainly the social life is excellent. Lots of little bars and restaurants. The country side is beautiful and it is quite central to other European countries," said one expat in Belgium. Another said, "There is terrible traffic in Brussels and the driving is crazy. Public transportation is quick, clean and more than efficient. If you're going to a smaller place, a car will probably be better. In the Netherlands (if you eventually go there), public transportation is excellent and driving is a nightmare."
Meeting People in Belgium
Antwerp British and International Women, Bruge Foreigners Club, Antwerp International Protestant Church and several other clubs in Belgium have been listed by expats.
Living in Brussels
"You will find that a lot of the expat families in the Brussels area live in the towns of Overijse and Tervuren, mainly because of the presence of the International schools there. Typically you will find the expats in upscale areas in and round the capital; Ukkel (in dutch) or Uccle (in French) being one community closer to the center of Brussels. There is a quite large international presence in Brussels because of the European Community and many corporate HQ's. Most realtors have experience with expats and will help you find your ideal spot. You can perhaps contact the American Women's Club of Brussels, which is a very active organisation, to give you more hints and tips about life in Brussels (www.awcb.org). Joining a club or organization will get you in touch with a lot of people in a similar situation. I did the same thing when we moved to Antwerp from the US, although I'm Belgian. Brussels is a city, but unlike many other capitals it is small scale with hardly any high buildings. It has excellent cultural offerings and many European destinations can be reached within a few hours. Having no kids around could give you a great opportunity to explore Europe.
About the Author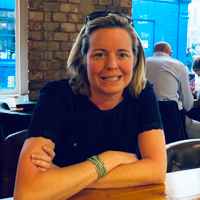 Betsy Burlingame is the Founder and President of Expat Exchange and is one of the Founders of Digital Nomad Exchange. She launched Expat Exchange in 1997 as her Master's thesis project at NYU. Prior to Expat Exchange, Betsy worked at AT&T in International and Mass Market Marketing. She graduated from Ohio Wesleyan University with a BA in International Business and German.
Some of Betsy's articles include 12 Best Places to Live in Portugal, 7 Best Places to Live in Panama and 12 Things to Know Before Moving to the Dominican Republic. Betsy loves to travel and spend time with her family. Connect with Betsy on LinkedIn.