International Schools in Jamaica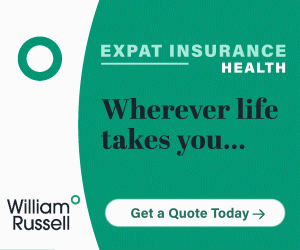 Summary: Expats in Jamaica discuss the best schools for expat children - from very expat-oriented schools like AISK and Hillel to more local private schools like St. Andrews and Montego Bay Christian Academy.
Finding a School in Jamaica
"Prep schools are the same as the primary schools, just that the prep schools are private and the primary schools are public, which is what we call elementary here in the USA," explained one expat. Another expat in Montego Bay advised, "there are plenty of private schools in Mo-bay starting at 300 US to about 700 US per term with books and uniforms extra. All schools in Jamaica wear uniforms - the color depends on the school. Boys generally wear khaki. High school starts at the 7th grade in Jamaica and they have all girls high schools and all boys high schools, which are also private. The public schools I wouldn't attend. My advice is to take your kids along with you when you visit the different schools. Schools are out for summer break usually the first week in July and starts back the first week in September. I think your final decision might be based on price and location."
Schools in Kingston, Jamaica
American International School of Kingston is a pre-K through Grade 12 international school. The school has over 350 students and over 40 nationalities. The school year comprises 2 semesters extending from late August to mid-January and from early mid-January to early June. AISK is an IB World School. "AISK Kingston is by far the best, all my kids were pulled from the local traditional schools for AISK," said one expat. Another parent said, "my two eldest of four kids goes to AISK and I think it's the best decision we made. It's a bit on the expensive side, but if you want the best for your kids then AISK it should be."
Hillel Academy in located in Kingston, Jamaica and caters to students from Kindergarten through Grade 13. It was founded in 1969 by the United Congregation of Israelites in Jamaica and is a non-denominational, non-profit institution. With over 750 students from 40 countries, Hillel Academy is the oldest international school in Jamaica and very well-regarded among the expat community. Hillel Academy has a three-term academic calendar. The "Christmas Term" runs from early September through mid-December, the "Easter Term" runs from early January through the end of March and the "Summer Term" runs from mid-April through the end of June.
St. Andrew Preparatory is another Kingston school recommended by expats. St. Andrews is a Christian school with a Primary Department (pre-K through Grade 2) and a Junior Department (Grades 3-6). Other Kingston schools include Sts Peter And Paul Prep School, Mona Prep, Vaz Prep, Ardenne Prep, Stellar Maris Prep and Immaculate Conception Preparatory School.
"Admission to some of these are quite competitive as some people have been on "wait lists" since the birth of their child. It all depends on what grades are full when you are looking," advised one expat.
Schools in Montego Bay, Jamaica
One expat said, "public school are overcrowded and might be quite a culture shock for your kids. You would have to visit to see the conditions for yourself. What are the ages of your kids? Mount Alvernia High is a Catholic girls school located in the city center area. There is Montego Bay High, another all girl high located on Union Street, Hosanah Prep also on Union Street as well as Montego Bay Christian Academy. In RoseHall, you have the Heinz Simonitsch Prep., which is from Kindergarten to high school. In Coral Gardens, there is Team Works Academy which is also from K-12."
Montego Bay Christian Academy welcomes children from nursery through Grade 6. It's located in Brandon Hill in Montego Bay. "I highly recommend the school my youngest goes to, Montego Bay Christian Academy, great school and very advanced compared to the schools back in Australia," said one expat parent.
Heinz Simonitsch School is a co-ed school located on the grounds of the Half Moon Bay Resort in Montego Bay. The school has approximately 250 students from ages 4 to 16. The school has three terms from September to December, January to March and April to July.
Schools in Ocho Rios, Jamaica
"Mar-Jam Prep is the #1 rated school in Ocho Rios. You should be able to get her in w/ease because she's so young. When I'd contacted them for my 2 kids, I would be able to get my youngest in, but my older child would be on a waiting list," said one expat in Jamaica. Another expat said, "Mar-jam has more to offer the kids in terms of curriculum and extra-curricular activities."
Other schools in (or near) Ocho Rios include St. John's Prep and Columbus Prep about 10 minutes away in St. Ann's Bay
Schools in Mandeville, Jamaica
Belair School is located in the hills of Mandeville. It's a co-ed, non-denominational school for students from pre-K through Grade 13. An expat parent in Mandeville said, "my three children hadn't started school in the UK so Belair was their first school. The school has Kindergarten, Prep and High school - so you don't need to worry about changing schools. There are quite a lot of children there from the UK, US, China, Burmuda and other countries, some are expats and some are here for work. In high school, a lot of the students are boarding, because their parents find it a very good school. I would say go and look at the school for yourself. I am sure you will enroll your children. This was the only thing that really worried me coming to live in Jamaica, was finding a great school, but we did."
About the Author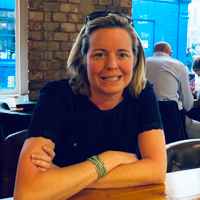 Betsy Burlingame is the Founder and President of Expat Exchange and is one of the Founders of Digital Nomad Exchange. She launched Expat Exchange in 1997 as her Master's thesis project at NYU. Prior to Expat Exchange, Betsy worked at AT&T in International and Mass Market Marketing. She graduated from Ohio Wesleyan University with a BA in International Business and German.
Some of Betsy's articles include 12 Best Places to Live in Portugal, 7 Best Places to Live in Panama and 12 Things to Know Before Moving to the Dominican Republic. Betsy loves to travel and spend time with her family. Connect with Betsy on LinkedIn.