Moving to Bulgaria: 7 Things to Know Before You Move to Bulgaria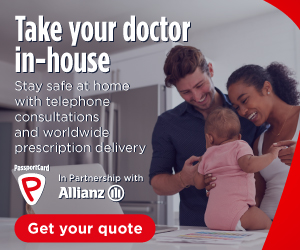 Summary: Expats who move to Bulgaria have a wide variety of options to choose from in terms of where to live. Whether you want to live off the grid, in the mountains, or by the sea, it's all there to be had as long as you do the appropriate research and understand some of the unique aspects of successfully moving to Bulgaria.
Expats who move to Bulgaria choose from various places to live, such as the capital of Sofia, Plovdiv, Varna, Veliko Tarnovo (VT), among many other areas.
Purchasing Property in Bulgaria
An expat who moved to Bulgaria advised "I recommend that you consult with an English speaking attorney with regard to your specific situation concerning realty and about taxes. Even with an attorney, you will still need to go through a Notary when purchasing realty or a car. Notaries here perform a higher level of legal service than notaries do in the USA.
Check out Expat Exchange's Bulgaria Property Listings, and RightMove Bulgaria for even more property offerings.
Hiring Builders in Bulgaria
Many expats seem to want to remodel or rebuild in Bulgaria. Other expats advise others to be extremely cautious when hiring builders to complete such projects.
One expat who had been through several "building adventures" in Bulgaria advised the following:
"A word of caution...I have seen houses where the owners gave directions to the builder and then returned to the UK while construction occurred. You have to be there every day and watch every thing they do. You can not do it in absentia."
Another expat recounted a bad experience: "We came over and bought a property that needed renovating. Left it in the hands of a 'professional'. Work looked good whenever we popped over. After shelling out loads of cash, paid another instalment of £5k, no work done and builder walked away. House is now showing bad workmanship - tiles slipping off roof, kitchen floor tiles lifting and cracking. You do need to extremely careful and need to be onsite to see what's going on! We learnt an expensive but valuable lesson!"
So always ask for references from builders and contact them personally if you don't know someone who has already used the services of any builder you're considering hiring.
Shipping Belonging to Bulgaria
An expat who moved to Bulgaria advised other expats about moving there that "if you are moving your personal goods here then don't believe what the moving companies may tell you about how much time you have to move your goods. Go directly to your local Bulgarian customs office and work with them. There are rules that the USA moving companies do not know about...but be careful and find out quickly because there are timing limits. Also, anything brought into Bulgaria by a moving company has to be "packed" by the carrier...you can not pack the boxes yourself.
Another expat in Bulgaria shared her moving experiences: We bought a tranny and bought the most necessary but also had a 7 toner bring the rest. UK white goods, electricals and electronics, furniture and bedding are much better quality from home. Sadly MDF rules here and it's yet in it's infancy so not best.
Speaking Bulgarian as an Expat
An expat advised others: "Unless your Bulgarian language skills are excellent then I highly recommend that you find a talented interpreter who can provide official translations... they, like most things in Bulgaria, are surprisingly affordable."
An expat inquiring about schools and speaking Bulgarian was advised: "There are some very good schools in Bulgaria and you just need to take a good look and speak to the staff. There are various levels of tutoring depending on your child's efforts. You can all learn Bulgarian and there are tutors available all over, once again just ask as many people as possible in the area that you decide to live. In our area we are neighbors with English and Bulgarian and they are both teachers. Bulgaria is a wonderful country and the people are friendly and helpful as we are to them. Choose wisely and take the time to ask and ask again, you can be very happy here if you do things right. Go for it, we did and we love it!"
Bulgarian Visa Process
On the U.S. State Department Bulgaria visa information page, it reads that "a valid U.S. passport is required for U.S. citizens. Your U.S. passport must be valid for at least three (3) months from the expected date of departure from Bulgaria. U.S. citizens may stay in Bulgaria for a total of 90 days within any six-month period without a Bulgarian visa. This law is strictly enforced. Travelers who have been in the country for 90 days and then leave will not be able to re-enter Bulgaria before the six-month period expires. Please plan and apply for your visa early."
The official U.K. Bulgarian information page reads that "In order to enter or exit Bulgaria you must hold a valid British passport. There is no minimum passport validity requirement but you should ensure that your passport is valid for the duration of your visit." Click through for more details.
An expat in Bulgaria reported: To get my initial visa I had to get a clean report regarding any criminal history from the FBI. The first step in getting that done was to go down to my local police department in the USA and have my fingerprints taken. When I finally received the FBI report I then had to send it to the State Department so that a formal Apostille could be issued. Only then could I apply at a Bulgarian embassy/consulate for a visa that would allow me to stay beyond 90 days. Of course all of that had to be done outside of Bulgaria.
Climate in Bulgaria
Someone advising expats moving to Bulgaria about the climate:
We are in North Central Bulgaria.... Up until 27th December there were days when t-shirts were being worn. This was followed by cold and snow with temperatures reaching -20 degrees. It is a dry cold as opposed to the U.K. cold, grey and windy. Lots of blue skies. I understand that nearer the Turkish and Greek borders winters are less severe but summers very hot. This year we had exceptionally hot June with temps in the late 30's and early 40's. That continued through till August. Right now temps have dropped to 20-25 degrees but a big drop in the evening. We put a quilt on the bed yesterday for the first time.
We live between Yambol and Elhovo in the southeast which is about half an hour drive away from Turkey. My Bulgarian wife has told me that the winters here have changed since she was a child. She said that it used to snow quite a bit but I have been here for three years and we have not had much snow at all. It is cold enough that ice will form on your car windows in the morning if they are not in a garage. Our winters are usually relatively mild but they are sometimes gray and a bit wet. We get more rain in winter than we do in summer.
Expat Health Care in Bulgaria
The Bulgarian government requires expats to have health insurance:
Medical Insurance - Upon entering the country the visitor must have travel/medical insurance, covering emergency medical expenses, repatriation, transportation of mortal remains, funeral, hospitalization. The coverage should amount not less than $40 000. If the visitor has an insurance of this type, valid for Bulgaria, a copy of the policy (with legible policy number, company name, duration of validity and sum of coverage) or a letter from the insurance company containing these data, should be submitted upon application. If the applicant has no such insurance, he/she can apply for a visa without it, but the insurance should be obtained after the Consular Officer informs the applicant that the visa request is approved.
An expat who moved to Bulgaria reported: "I have had to renew my residency each year for five years. After that I will be a formal 'permanent resident' and become eligible for the government healthcare program."
About the Author

Joshua Wood, LPC joined Expat Exchange in 2000 and serves as one of its Co-Presidents. He is also one of the Founders of Digital Nomad Exchange. Prior to Expat Exchange, Joshua worked for NBC Cable (MSNBC and CNBC Primetime). Joshua has a BA from Syracuse and a Master's in Clinical and Counseling Psychology from Fairleigh Dickinson University. Mr. Wood is also a licensed counselor and psychotherapist.
Some of Joshua's articles include Pros and Cons of Living in Portugal, 10 Best Places to Live in Ireland and Pros and Cons of Living in Uruguay. Connect with Joshua on LinkedIn.