8 Things Expats Wish They Had Known Before Moving to Hungary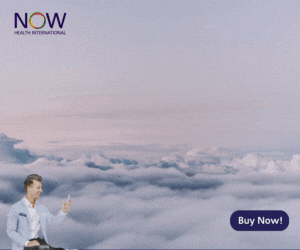 Summary: Expats share 8 things they which they had known before they made the big move to Hungary - from what to bring to finding a good bank, healthcare to deciding where to live.
1. Deciding Where to Live in Hungary
When we asked expats living in Hungary to offer newcomers advice about choosing a neighborhood and finding a home, they replied:
"I already knew the neighborhood from spending a summer here working as an intern. Found my apartment by asking friends & looking for apartments with roommates," said one expat who moved to Budapest, Hungary.
"We looked online and found it on a Ingatlan (Realtor) Hungarian/English site. Wasn't very hard to look through the pictures. You can also use sites like xpatloop.com to help locate the Realtors. Housing in Budapest is expensive right now for anything above 900 sq ft. and hard to find," mentioned another expat when asked about moving to Hungary.
2. Healthcare in Hungary
"The medical system is decent and you can get excellent care here especially if you are paying cash. The national health care system if okay but you do need to consider where to live as the level of care is dependent on that. The closer to facilities the better you will be. Speaking Hungarian is a help but you also have to figure out the systems here which are very different and often illogical. This is going to require either having a very close friend or hiring someone to help you navigate through it all," said one expat in a discussion about considering a move to Hungary.
"I've had extensive use of the health care system and have nothing but good things to say about it. Being a citizen now it costs me $40/month for the privilege," praised one expat.
"I have medical coverage in the US but in Hungary I'm prepared to go to private providers and pay cash," said one expat who moved to Budapest, Hungary.
"Yes. I am a dual citizen, pay $35/month and all is covered except drugs. Having had several surgeries since I've been here I can only say good things about the care," mentioned another expat when asked about moving to Hungary.
For more information on this topic, read our article, 9 Important Tips about Healthcare for Expats in Hungary.
3. What to Bring When Moving to Hungary (and what to leave behind)
When we asked expats living in Hungary what they wish they had brought when moving to Hungary and what they wish they had left at home, they replied:
"Wish I'd brought: Fall clothing (raincoats, light jackets, closed toed shoes) as summer and fall can be quite chilly. Skype Phone (hand-held device that works with Skype on your computer. Ipad/kindle or other portable electronic reader & internet device," said one expat who moved to Budapest, Hungary.
"Most of the items you will need here in Budapest are available. Things that you will want if you are American are certainly related to food. Mexican Chili is very hard to find. Candy, like Payday, Butterfinger etc. are not here at all. You can find Milkyways, Snickers and Castlebury chocolates but that's about it. You will have to choose from local and European candies. Bring Candy. I wish I had brought my specialty tools. They are hard to find here - like - Dremel bits, cobalt drills, special hammers, drivers and bits. For fishing you have lots to choose from. Dont' worry unless you have a special lure bring plenty because carp fishing is king here. Predator fishing is just starting. Cooking - bring everything you want to cook with if you are a chef. Utinsels are hard to find. Basics are here but specialty items are expensive. Knives - bring good sharpening equipment like Lansky. None here but are available on Ebay UK and expensive. Don't bring anything that is 110 Power unless it is dual power. The systems for converting usually cause a huge draw on the power systems. Normal amp breakers are 25 amps. The wiring is old. and will not draw above that even if you change the breakers. Clothes - better choice of clothes here and not very expensive not much use in bringing a bunch of clothing unless you just love Levis. they are expensive. Bring your important papers or at least a scanned copy. Car - leave it at home and buy a local car. The inspection system is hard to get through and if it is a US car maybe the parts and service will be hard to find," mentioned another expat when asked about moving to Hungary.
4. Banking in Hungary
An expat posted in a thread about bank charges one member asked, "The K&H bank charges us approx. 12 euros each time a euro amount (small or large) is sent to our Hungarian (HUF) account. Are any other banks less of a rip-off?" Another member replied, "OTP does not charge, only when you send money out of the country. Local transverse are free."
When we asked expats what their most important financial considerations were when moving to Hungary, one expat explained, "Opening a bank account but be mindful it costs here to keep your money in the bank. Exchange rates are always on ones mind etc," said one expat who moved to Budapest, Hungary.
5. Learning Hungarian is Very Challenging
We asked expats in they learned the language before they moved, once abroad or are still planning to learn the language. They explained:
"Little bit. Decided not to learn Hungarian but Mandarin instead as it has the same level of difficulty but is for more useful later in life," said one expat who moved to Budapest, Hungary.
"No Hungarian is a total nightmare. But, I am (very) slowly learning the language enough to be functional. Having a translator is essential, especially when documents need translation. Hungarians love paper work and heavily document everything with lots of stamps and such falderal. I do speak German and in our area many Hungarians speak German as this is a tourist area. Additionally, I am a pilot and there are many retired Hungarian Air Force pilots in our area who all speak English," mentioned another expat when asked about moving to Hungary.
6. Advice for Newcomers to Hungary
"Stay clear of the public health system (there are good private alternatives). Stay clear of the police. Do not drink and drive. Enjoy the marvelous weather and the fresh produce," wrote one expat who moved to Budapest, Hungary.
"Hungary is quite cheap compared to Western Europe and the United States, therefore visitors can enjoy buying food, beverages and souvenirs without feeling a pinch. That said, cost of living is high when local salaries are taken into consideration. When calculated as a percentage of salary, items like clothing, shoes, accessories, baby equipment, furniture, bedding and electronics can feel expensive. Try to bring these with you," said one expat who moved to Budapest, Hungary.
"Be patient! While not strangling, there is still bureaucracy. Hungarians are friendly though and eager to help. Ask for help and/or employ people (like Hire A Hungarian .com) to help during the transition. Life is easy after the initial transition. Also, learn some basic Hungarian words before coming and continue your learning once here. But unlike the way it was in the 1990's, enough English is spoken in Budapest for you to feel comfortable. But make no mistake, it is a difficult language," warned one expat who moved to Budapest, Hungary.
7. Culture Shock in Hungary
We asked expats about the culture shock they experienced when they moved to Hungary. They replied:
"Hungarians are exceptionally xenophobic and nationalism is rising. Being an American these days is not a helpful thing. Even though you are of Hungarian ancestry you will still be a foreigner. So, again where you live affects how people will accept you. We live in a resort town on Lake Balaton which sees a large number of Europeans from Germany, Austria, the UK, and the Netherlands. German is a common second language which most locals speak and I am also finding increasing numbers of people speaking English. There used to be none. Over towards Kesthely/Heviz there are a large number of Russians so Russian is spoken there as well. My point is that living in an area where xenophobia is the lowest (western Hungary and in particular Lake Balaton) would be a lot easier than say living in Eastern Hungary," commented one expat.
"The culture shock came later once I felt at home and started to expect Dutch efficiency and diligence at work..," said one expat who moved to Budapest, Hungary.
8. Visa & Immigration
"Most like US citizens can stay 90 days w/o a visa. This is plenty of time to secure a year or longer (temp) residency. All included it is less than $100 USD. Must however provide proof of income/pension/savings and proof of health insurance," said one expat who moved to Budapest, Hungary.
"There are agencies to help you with papers. Coming over the one thing you can save a bit of money on is translating your documents (birth, marriage, divorce) into Hungarian and have the embassy in the US sign and accept them by a notary. Having things officially translated and notarized here is very expensive because only ONE source is acceptable to authorities," mentioned another expat when asked about moving to Hungary.
About the Author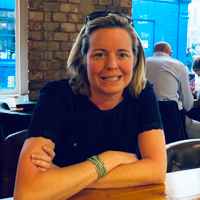 Betsy Burlingame is the Founder and President of Expat Exchange and is one of the Founders of Digital Nomad Exchange. She launched Expat Exchange in 1997 as her Master's thesis project at NYU. Prior to Expat Exchange, Betsy worked at AT&T in International and Mass Market Marketing. She graduated from Ohio Wesleyan University with a BA in International Business and German.
Some of Betsy's articles include 12 Best Places to Live in Portugal, 7 Best Places to Live in Panama and 12 Things to Know Before Moving to the Dominican Republic. Betsy loves to travel and spend time with her family. Connect with Betsy on LinkedIn.