Cost of Living in Panama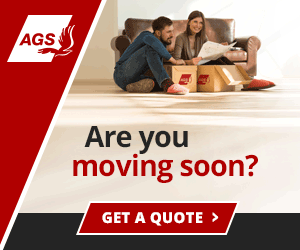 Summary: Expats in Panama enjoy a relatively low cost of living. However, it's important to do your research to make sure you'll actually enjoy those saving while creating a high quality of life as an expat in Panama.
Many expats living in Panama choose to live there because of the cost of living. Some indicate that the cost of living in Panama is rising, but with careful research it is still possible to find great quality of life at lower overall cost of living.
The Panamanian Balboa and the U.S. Dollar are both official currencies of Panama.
Estimating Your Monthly Living Expenses in Panama
An expat moving to Panama inquired: "My wife and I are in our 70's and would like to retire in Boquette, Panama, we have pensions of $3,600, per month, can we live good on that income in Panama?"
An expat in Panama replied: "Yes, you can live in Boquete on $3600 a month.. actually LESS than $3600. I live in Boquete on much less than that. My house is paid for though. But even if you factor in rent, the total monthly costs would be less than your budget."
Another expat advised: "One issue to keep in mind when considering cost of living. There are a lot of things that are not particularly cheap. The cost for those items is comparable to (or more than) than you would pay in the US. Some examples include (1) electronics, (2) clothes and (3) restaurants. Health care is cheaper but not incredibly so for someone who is Medicare eligible. My bottom line is this. It's not that much cheaper in Panama (if at all) than many places in the U.S. If you are moving for economic reasons, you probably are going to be disappointed. I would recommend coming to Panama and see if you fall in love with it or not."
An expat who retired in Nueva Gorgona wrote that "the cost of living in Panama is not as low as it once was (we have heard) but is still lower than the US. There is no way we could afford to rent a condo right on the beach in the U.S. for what we are paying here. We knew there would be adjustments but it has been easier than we anticipated in part due to the strong expat community. No expectations means no disappointment.
An expat in Panama City shared that: "It's not as cheap as I thought it would be. Food is the same or more. Restaurants are cheaper. Transport much cheaper. Clothing and appliances are probably cheaper in US. We have better sales in US."
Another expat wrote that "My housing costs here are 1/4 of what I'd pay in the States for a house and yard."
Visit Panama and do research... just as in other parts of the world, you need to see it, explore and find the specific setup for you budget.
Expat Healthcare in Panama
Another expat wrote: "I just had a dentist appointment. We chat as his English is good and he likes to practice. Example of cost comparison. He has his mother take his shirts to a laundry in Chorrera because where he lives near city is more expensive. His fees are less expensive since his office is in Arraijan compared to city."
The medical care is "Very good. Insurance is cheap. Plenty of facilities"
Specific Expenses Information for Expats
An expat shared about their expenses in Panama: "Used car depends on model, type, age, miles, you can always find an expat ready to sell one cheap because they are moving back. 5k to 10k ins. well that is cheap, about 200.00 per year on a used car. power bill 100 to 200 per month. water 6.00. gas a large 100 lb tank should last you a year. at about 75.00 dollars.
Cable and wifi. The more you buy from them, like tv internet, phone. cheaper the bill I get their fastest package for around 65 per month. house rental. 500 and up. food, again depends on your taste. many are cheaper then what you pay now, some or higher. locals seem to have a better price on goods.
Another suggest others do research such as "For cable and telephone, go to the websites of the 2 main providers (CableOnda and Cable and Wireless) to see how much their packages cost for the level of service you require." As is the case in other countries, these offerings change regularly in Panama, and so you should do the legwork to find current offerings.
Another expats reported that "the food can be affordable in Boquete (going out). You can live much better, cheaper lifestyle. your imported items are luxuries and are expensive. I suggest take a trip and see what you eat, and see what it goes for in the supermarkets of the 2 places you want to move to. car insurance for a sedan is $450 or so a year for us."
Costs of Immigration Services
In a thread on the Expat Exchange Panama Forum about the cost of professional immigration services in Panama, a variety of options were discussed.
Important elements of your decision-making process should include not just cost, but quality of services and reliability.
Where to Live in Panama Based on Cost of Living and other Factors
An expat in Panama recommended David over Boquete: "I will say with your budget you are better off financially in David. I live in Boquete but am moving to David because Boquete is just too small for me as a single person. I need more to do and more infrastructure around me. Boquete is expensive, no way around it, but it has wonderful temperatures. David is hot, no way around that, but much cheaper and larger, with many great stores, movie theater, etc. To get an ap't in Boquete for $300, it would have to be unfurnished, which means more than no furniture, it means no stove, refrigerator or anything else. So, those are my major differences between the two."
In the same thread, another expat wrote: "Volcan is cheaper than Boquete and has the same cool climate. Volcan has been growing a lot and has quite a few expats too although not near as many as Boquete. David is very hot especially in March and April but actually any time the sun is out. Not as bad when it is cloudy. PriceSmart is on the side of David closest to Volcan and Bugaba. So you can drive to PriceSmart and the Chiriqui Mall from Volcan without actually entering David."
Rental Cars in Panama
Responding to a question about Rental Cars in Panama, an expat advised: "I avoid driving in the city, and to and from the interior, at all costs. Horrible traffic, drivers, and signage. This is how I do it now (before the new Metro connects) From the terminal, you will need to walk about 50 yards to the bus stop to get the Express bus to Albrook. Costs about $1.50. At Albrook terminal, go to the Aguadulce window and tell them you want to get off at Coronado. The Agualdulce bus is a big one and a million times better. A ticket is around $3. One of the car rentals is right across the InterAmerican. Rent your car early-they sell out. The 2 agencies in Coronado are small private guys and I haven't heard of them playing games. But no rental cars are cheap in Panama because of the insurance racket."
Also read our article about the Best Places to Live Overseas: Panama vs. Costa Rica.
About the Author

Joshua Wood, LPC joined Expat Exchange in 2000 and serves as one of its Co-Presidents. He is also one of the Founders of Digital Nomad Exchange. Prior to Expat Exchange, Joshua worked for NBC Cable (MSNBC and CNBC Primetime). Joshua has a BA from Syracuse and a Master's in Clinical and Counseling Psychology from Fairleigh Dickinson University. Mr. Wood is also a licensed counselor and psychotherapist.
Some of Joshua's articles include Pros and Cons of Living in Portugal, 10 Best Places to Live in Ireland and Pros and Cons of Living in Uruguay. Connect with Joshua on LinkedIn.