Healthcare in Portugal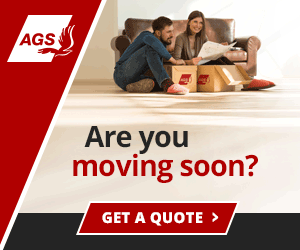 Summary: Expats in Portugal with a residency visa can participate in the national health care system. Here's what you need to know about the SNS and the combination of public and private services you'll need to manage your health in Portugal.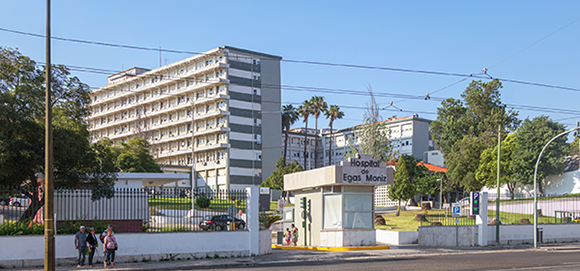 Health care in Portugal is a key component of life there for all expats. The information below will give you an excellent start on understanding how to navigate the system.
Is Health Care Free in Portugal?
Expats in Portugal should develop an understanding of what is provided to legal residents that are not citizens of Portugal.
The Portuguese health care system has three components:
One expat reported about the health care system: There is "much confusion exists for Americans and other third country nationals residing in Portugal and our access to Portugal's national health system. While we will always have access to the national health services and won't be turned away from a hospital or clinic, our primary care is served by the private health system for which we buy private international health insurance. We register at the Portuguese 'Center de Saude' or local health clinic and get a 'numero de utente,' a health ID number, which we can use with your private physician to enjoy the lower Portuguese citizen's prices for prescriptions, but we will pay out of pocket if we incur charges at the public hospital.. So our first option is to use the private health system, which exists in all major cities and is extensive, inexpensive and state of the art."
Health Insurance is Necessary to Get Your First Residency Permit
Each expat must be able to prove that you have insurance. In her article United States Citizens Moving to Portugal: Demystifying the Paper Trail, which is about getting the first residency permit, Susan Stults-Korthase writes:
"Each applicant must have medical insurance that meets the Schengen Area requirements. Regulations for the Schengen Area Visa state:
"...applicants shall prove that they are in possession of adequate and valid travel (or other) medical insurance to cover any expenses which might arise in connection with repatriation for medical reasons, urgent medical attention and/or emergency hospital treatment or death, during their stay(s) on the territory of the Member States. The insurance shall be valid throughout the territory of the Member States and cover the entire period of the person's intended stay or transit. The minimum coverage shall be 30,000 euros (per applicant).
"If you have existing insurance coverage that includes the features noted above, your proof of medical insurance can be an invoice or your annual statement showing the name of the insurance company, policyholder names, the dates of coverage and proof of evacuation coverage. If you don't currently have insurance with these features, look into a travel insurance plan or an annual plan that covers you in Portugal. Many sources provide travel insurance policies to support Schengen Area Visa applicants."
Covid Entry Requirements for Portugal
According to the US Embassy in Portugal, "Are U.S. citizens permitted to enter? No, U.S. citizens cannot travel directly from the United States to Portugal for non-essential travel (i.e. tourism). Only Portuguese nationals, holders of Portuguese and EU-member residency permits, and holders of other long-term visas issued by Portuguese authorities may enter the country. US citizens who are lawful residents of EU member states may enter Portugal. For more information contact the nearest Portuguese Embassy or Consulate or the Portuguese immigration authorities at sef.pt. ALL TRAVELERS must present proof of a negative COVID-19 test conducted within the last 72 hours ??? Your airline may refuse to board you without evidence a negative COVID-19 test conducted in the last 72 hours. Passengers arriving to Portugal without these test results are subject to refusal of entry and/or mandatory testing at the cost of the passenger as well as quarantine until the results of the test. Additionally, all passengers arriving are subject to mandatory temperature checks, and may be required to undergo secondary health screening and/or COVID-19 testing. Passengers arriving to Portugal without a negative COVID-19 test results are subject to refusal of entry and/or mandatory testing at the cost of the passenger as well as quarantine until the results of the tes" Failure to present a COVID-19 test at the airport upon arrival in Portugal is considered a violation. Fines range from 300??? to 800???. Health screening procedures are in place at airports and other ports of entry.
Covid Vaccine in Portugal
In March 2021, one member reported: "The national health service (SNS) is administering the free COVID-19 vaccinations across Portugal. This is free to anyone in Portugal, regardless of residence status. You must be registered with the SNS, however, and have a 'N???mero de Utente', a user number, to be notified of the appointment that will be set for you. You can now register with SNS Online. Go to this website: Registration-for-SNS-Utente-number.pdf (safecommunitiesportugal.com) for details on what information and documents are required as well as the specific email address to use. You'll be asked to provide the following information and documentation (scanned) in your email. These requirements vary slightly, by region, as you will see in the document linked above. Please, do not fail to provide any required data or document."
Full name
Date of birth
Nationality
Place/town of Birth
Passport or residence permit number
Full address
Phone / mobile number (Portuguese)
If you have applied for a residency permit but have yet to receive it: INCLUDE a receipt of your payment for the residency permit as issued by SEF, or your proof of an appointment to obtain a residency permit, or other proof of a similar request issued electronically by SEF."
General Health Care Advice
Expats in Portugal will be a key resource for navigating the health care system there. One expat advised others to: "Connect with other expats to obtain physician references and sources of private insurance so you can benefit from their research and experience. Bring copies of your medical records with you. Quality of care can be very high in Portugal's major communities. Costs are much lower, by about half, and prescriptions range from a tenth to a half of the costs in the US."
Pre-existing Conditions and Insurance in Portugal
Expats report that it is relatively easy to get insurance with a pre-existing condition in Portugal. One expat wrote: "You can definitely get insurance, whether thru a bank or a broker, but the pre-existing conditions coverage requires that you show you've been and are currently covered and treated for those conditions. That's it! Simple."
Prescription Medicines in Portugal
When first coming to Portugal, bring with you a list of the prescriptions you're taking, with the Latin name, generic name, dosage and reason for taking....your current doctor will give you this. Be certain it includes your name, US address, date issued and doctor's signature. You can take these to any farmacia to be filled immediately without any issues!
Pharmacies are numerous in each major city and at least one exists in the smaller towns. Using a list from our US physicians of regularly taken medications, the pharmacies here continue to dispense this medication. Costs are at least one half less than in the US, and with some scrips can be about a tenth of the cost in the US. Pharmacists will also listen to customer health complaints and offer medication that would have required a doctor visit in the US, such as some allergy medications, cold, muscle pain, stomach ailments, headaches.
Hospitals in Portugal
Larger cities offer several choices of public and private hospitals within a few kilometers of each neighborhood; smaller villages rely on the larger city that could be 20 or 30 minutes away. Care in private hospitals tends to be quick, appointments are timely and modern, clean environments prevail. Emergency services in private hospitals tend to be better staffed, so more responsive. Public hospitals are busier and can lack sufficient doctors and nurses, but care tends to be good, just not as good as the private care. In Lisbon and through the Coast north, we have the CUF networked hospitals that serve both private and public patients, the Hospital da Luz, British Hospital and about 10 other hospitals.
Hospital de Santa Maria (Public)
Av. Prof. Egas Moniz
Lisbon
21 780 5000

Hospital de S. Jose (Public)
Rua Jose A. Serrano
Lisbon
21 884 1000

Hospital de S. Francisco Xavier (Public)
Estrada Forte do Alto do Duque
Lisbon
21 043 1000

Hospital CUF Descobertas (Private)
Rua MarioBotas Parque das Nacoes
Lisboa
21 002 5200

Hospital da Luz (Private)
Avenida Lusiada, 100
Lisbon
21 710 4400

Hospital dos Lusiadas (Private)
Rua A e D do Loteamentodo Alto do Moinhos
Lisbon
21 770 4040

Hospital de Cascais (Public)
Av. Brigadeiro Novais Goncalves
Alcabideche
21 465 3000

Hospital Amadora-Sintra (Public)
I.C. 19 Amadora
Sintra
21 434 8200

Hospital CUF Cascais (Private)
R. Fernao Lopes-Cobre
Cascais
21 114 1400

About the Author

Joshua Wood, LPC joined Expat Exchange in 2000 and serves as one of its Co-Presidents. He is also one of the Founders of Digital Nomad Exchange. Prior to Expat Exchange, Joshua worked for NBC Cable (MSNBC and CNBC Primetime). Joshua has a BA from Syracuse and a Master's in Clinical and Counseling Psychology from Fairleigh Dickinson University. Mr. Wood is also a licensed counselor and psychotherapist.
Some of Joshua's articles include Pros and Cons of Living in Portugal, 10 Best Places to Live in Ireland and Pros and Cons of Living in Uruguay. Connect with Joshua on LinkedIn.