Living in Mexico City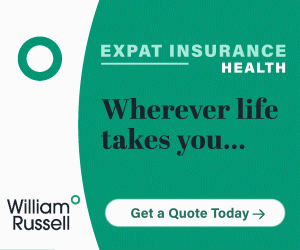 Expats talk about the best places to live in Mexico City, living near work to avoid hours of traffic every day, crime in Mexico City, international schools and much more.
With a population of approximately 9.2 million people, Mexico City is an exciting place to be an expat. People moving to Mexico City need to do their research and understand which neighborhoods are safe. If they have a family, proximity to international schools and family-friendly neighborhoods is important. Plus, you'll need to decide which local public or private hospital you would go to in a medical emergency. Our Living in Mexico City Guide covers these another other important topics such as health insurance, traffic and the best international schools in Mexico City.
Is Living in Mexico City Safe?
The US State Department advises, "Exercise increased caution due to crime and kidnapping. Both violent and non-violent crime occur throughout Mexico City. Use additional caution, particularly at night, outside of the frequented tourist areas where police and security patrol more routinely. Petty crime occurs frequently in both tourist and non-tourist areas. U.S. citizens and LPRs have been victims of kidnapping."
What are the Best International Schools in Mexico City?
There are many well respected international schools and bilingual schools in Mexico City. Greengates, American School Foundation (ASF), Westhill and Lomas Altas are some of the most popular international schools amongst expat families.
Are There Good Hospitals and Doctors in Mexico City?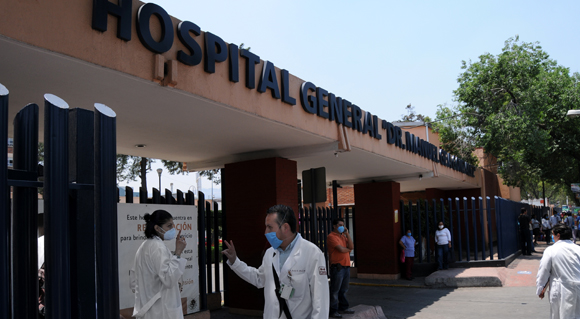 "Excellent health facilities are available in Mexico City and other major cities, but training and availability of emergency responders may be below U.S. standards. Mexican facilities often require payment 'up front' prior to performing a procedure, and most hospitals in Mexico do not accept U.S. health insurance," wrote the US State Department. For that reason, many expats purchase international health insurance.
Related Resources::
Healthcare in Mexico
9 Important Tips about Healthcare for Expats in Mexico
US State Department's List of Doctors in Mexico City
List of Ambulance Services in Mexico City
Did you know that Mexico City had a different name before 2016?
DF stands for Distrito Federal (Federal District), which was the official name of Mexico City until January 2016, when President Enrique Pe?a Nieto officially changed the name of Mexico's capital city from Distrito Federal to Ciudad de M?xico. Mexico City is abbreviated as CDMX (Ciudad de M?xico).
Is Traffic Bad in Mexico City?
Yes, traffic in Mexico City ranks among the worst in the world. "Getting around town is a REAL pain I always tack on an extra hour to whereever I am going to. Traffic here is rush-hour 24/7 - just accept it and you will be fine," said one expat. In fact, according to Tom Tom's 2018 Traffic Index, Mexico City ranks number 9 in the world for worst traffic congestion. For comparison purposes, Los Angeles ranks #24, Tokyo #25 and New York #42.
If you're moving to Mexico City, don't let the traffic stats get you down. Do your homework and live within walking distance, or a short Metro ride, away from work. If you have school-aged kids, the same goes for their school.
What is a Colonia?
A colonia is a neighborhood.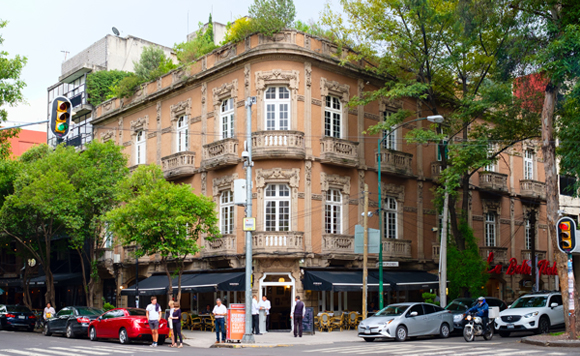 Where are the Popular Expat Neighborhoods in Mexico City?
Expat enclaves aren't a thing in Mexico City. When a member moving to Mexico City asked which neighborhoods most expat live in, an expat offered a helpful response that many others agreed with, "I lived in DF [Mexico City] for 26 months near the Archangel in Colonia Cuahetomec. This is behind the American embassy on Paseo Reforma. There really isn't a gringo community in DF, but the greatest sprinkling is where I lived, Roma Sur and Norte, and Condesa. When I say sprinking, I mean you are in neighborhoods that are 200 Mexicans to 1 gringo. Polanco is an exciting place but expensive. There are a lot of upscale eateries, nightclubs and discos. It's where the jet set meets the powerful and connected."
What Should Expat Families Moving Mexico City Know?
If you have school-aged children, you'll want to research neighborhoods near schools that they may attend since traffic is a real consideration. If they need a school with an IB programme, for example, that narrows down the possibilities.
When a family moving to Mexico City asked for opinions about communities that are safe and provide good schooling, one member replied, "Santa Fe (where we live with our 2 kids); Bosques de las Lomas is also a very nice area to live; Polanco and Condessa are nice BUT only if you like the Urban life - busy and noisy, but accessible to many restaurants and night life.; you can also find housing in central DF."
What are the Safest Neighborhoods in Mexico City?
A very informative discussion ensued on the Mexico Forum about the safest neighborhoods in Mexico City. It's a helpful read that explains why the answer to this question isn't an easy one.
Where are the Best Places to Live in Mexico City?
"In Mexico City it is very important to know where you will work in order to find your home. Commuting time can be terrible if you do not consider this important issues. Apartments are the most recommended housing for expats. One reason is security, and also you can make friends easier on the social areas like swiming pools, tennis courts, etc," advised one expat.
Polanco, La Condesa, Santa Fe and Roma are a few notable neighborhoods.
About the Author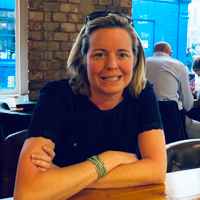 Betsy Burlingame is the Founder and President of Expat Exchange and is one of the Founders of Digital Nomad Exchange. She launched Expat Exchange in 1997 as her Master's thesis project at NYU. Prior to Expat Exchange, Betsy worked at AT&T in International and Mass Market Marketing. She graduated from Ohio Wesleyan University with a BA in International Business and German.
Some of Betsy's articles include 12 Best Places to Live in Portugal, 7 Best Places to Live in Panama and 12 Things to Know Before Moving to the Dominican Republic. Betsy loves to travel and spend time with her family. Connect with Betsy on LinkedIn.