Moving to Australia

Summary: If you're moving to Australia, here's a primer on housing, healthcare, cost of living, choosing a neighborhood and more.
If you're planning a move to Australia, expats there offer advice about what they wish they had know before moving to Australia - topics covered include deciding where to live, what to bring, housing, banking, healthcare in Australia and more.
Deciding Where to Live in Australia
When we asked expats living in Australia to offer newcomers advice about choosing a neighborhood and finding a home, they replied:
"We had recommendations from locals, we drove around quite a bit and we looked at the Sydney Herald. It is important to decide what type of area you want to live in, Suburb, Urban etc.. Also, it's helpful to decide about transportation, parking, schools. We chose not to have a car so we decided on a more urban area with good public transportation and lots of stores, schools within walking distance. Look carefully before you decide, you should visit the neighborhood at different times of day to see what it is like. Also ask people like taxi drivers about neighborhoods, they are very well informed," said one expat who moved to Sydney, Australia.
"Drove around a lot, talked to a lot of people that I knew and asked: if they were to move, what are the top 3 suburbs and why? It's important to check transportation options in the area that you are considering as well," advised another expat when asked about moving to Australia.
"Look for an area convenient for your work and lifestyle. In Melbourne there's lots to choose from on both sides of the Yarra," said one expat in Melbourne.
"Look around a lot before you rent because the market is not very efficient. Most landlords are unwilling to make any improvements unless it is at the very high end of the market," wrote another expat.
"Take at least 2 months to find a place and be prepared to see quite a bit of junk," remarked another expat.
For more about various places to live in Australia, read our articles, 5 Tips for Living in Melbourne, 5 Tips for Living in Perth and 5 Tips for Living in Sydney.
Healthcare in Australia
Many expats in Australia obtain private expat health insurance in order to have access to private hospitals, like Healthscope Hospitals and Mater Hospitals, which both have networks of private hospitals throughout Australia.
"I had a baby at The Mater Hospital in North Sydney. It was a wonderful experience but very different from having a baby in the US - which is where I am from. People in Australia take maternity/birth very seriously and want to make sure you have the best available resources available to you. I had a scheduled C-Section and was in the hospital for 7 days (2 extra days due to my son having jaundice). The Mater is a private hospital, which was nice and I think we got more attention being it was private," wrote one expat mom.
What to Bring When Moving to Australia (and what to leave behind)
We asked several expats in Australia what what they wish they had brought when moving to Australia and what they wish they had left at home. Here's what they wrote:
Expats wish they had brought (in no particular order):
Relatives and friends
Reese's Peanut Butter cups
International newspapers
Better choice of clothing
American Country Music
More shorts
More books
Good walking shoes
Any particularly pricy, items you use daily (ex- expensive face creams, makeup). They have them here, but the mark up is far more than the exchange rate will ever make up for.
Sheets
Towels
Lots of summer clothes
Kids' cotton clothing
Rolls of Bounty paper towels
Mexican food
Lucky Charms
Toll House Chocolate Chips
Wish we left at home:
Artwork
Boxes of photos
Heavy, New England clothes (you won't need them)
Any decor that contains wood or animal skin. (I brought a cool, goat-skin lamp that I bought in Spain and had to pay $200 for customs to chemically treat it or forfeit it.)
Any electronical items (unless they are worldwide voltage items, and then you will still need lots of plug converters.)
Advice for People Moving to Australia
"Be aware of a few key things. One is rent is quoted weekly and while most of the time GST is included, we ran into a couple of places where it was not. The very modern apartment (1 year old) we are living in does not include heating or airconditioning. Meaning that there aren't even vents or a thermostat. You have to buy/rent a heating or air conditioning unit yourself. I wish I didn't sign a 6 month lease right off the bat, we might have changed our minds if we had the opportunity," cautioned another expat when asked about moving to Australia.
"Do a bit of research on the web, and read about other people's experiences. There are quite a few things that are quite different to the US and will take some getting used to," commented one expat who made the move to Australia.
Typical Housing for Expats
When we asked expats in Australia about the type of home or apartment they live in and whether that is typical for expats, they replied:
"We live in an apartment on the fifth floor of a relatively new apartment building. Except for the traffic/city noise the apartment is very nice, a lot of amenities - pool, workout room, close to shopping, grocery, public transport, school. There are many different types of people living here, locals, students, expats," said one expat in Sydney.
"Flat. It is very typical for someone young (I am under 30) to rent an apartment. Buying a house/condo in the Sydney is much more expensive than buying the same in NYC or San Francisco.) Most young people rent for a long time, and then have to move way out into the suburbs to be able to afford any nice," mentioned another expat.
"We live in a 4 bdrm house on 65 acres. Most expats live in the city on a small block of land," commented one expat who made the move to Australia.
"We live in a house and it's typical for most expats. Most live in close-in suburbs on the lower North Shore," remarked another Sydney expat.
"An apartment in downtown. Most expats live in houses outside of the city center," said another expat in Australia.
Housing Costs in Australia
"Much higher housing costs here. Figure around $1000 per week. It will obviously be less if you don't need such a big place," said one expat who moved to Melbourne, Australia.
"The housing costs here are very high. We came from California where housing costs are outrageous. The cost of our 2 BR, 2 Bath apartment is just slightly lower than an equivalent apartment in our area of CA, which is north of San Francisco," mentioned another expat when asked about moving to Australia.
"Average rental cost in the area that I live in is approximately $450AU per week. (Rental costs are always quoted on a per week basis, making it a bit difficult to work out your monthly budget.)," commented one expat who made the move to Australia.
"Housing is more expensive here. They vary a lot but in this area you would pay A$1400-A$1600 for a clean family home. O/w most would be rather shabby," said another expat in Australia.
Cost of Living in Australia
A newcomer wrote, "I am moving from Bengaluru to Australia with my wife and two sons (first son is 8 year old and second just a year old). Need advise in choosing the city - Melbourne, Sydney, Brisbane or Perth. The most important factor for me is cost of living and then the schooling for my son. Please help."
One member replied, "Yes Australia is in the top tier of countries in cost of living but there are factors in its favour. If you have a job which is readily available if you are not choosy, cost of living is not a factor because wages are also comparatively high. If you wish a better lifestyle, you can get a second job easily. In Australia, even a cleaner can be wealthy if he chooses to work because wages are high. For this reason, there is greater opportunity not found in the vast majority of other 'rich' countries. Other than owning a home, Australia as a whole is reasonable cost wise once you are mortgage free."
About the Author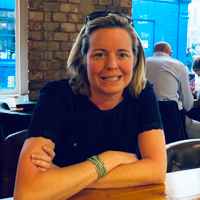 Betsy Burlingame is the Founder and President of Expat Exchange and is one of the Founders of Digital Nomad Exchange. She launched Expat Exchange in 1997 as her Master's thesis project at NYU. Prior to Expat Exchange, Betsy worked at AT&T in International and Mass Market Marketing. She graduated from Ohio Wesleyan University with a BA in International Business and German.
Some of Betsy's articles include 12 Best Places to Live in Portugal, 7 Best Places to Live in Panama and 12 Things to Know Before Moving to the Dominican Republic. Betsy loves to travel and spend time with her family. Connect with Betsy on LinkedIn.
Comments
guest
It is truly a well-researched content and excellent wording. I got so engaged in this material that I couldn't wait reading. I am impressed with your work and skill.