International Schools in Panama City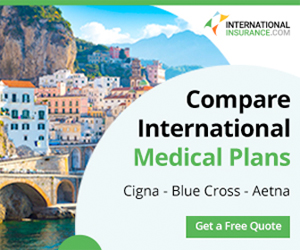 Summary: If you're moving to Panama City with school-aged children, living near your children's school will make life easier. There are schools in central Panama City, Clayton and elsewhere. Below you'll find information about the most popular schools for expats in Panama City.
Boston School
Boston School (site of the Balboa Club House). One expat said, "There is also Boston School International located in Balboa, next to Balboa theater and very close to Administration Building. It has a high academic level and excellent programs such as Franklin Covey's The Leader in Me, Mindlab and Robotics."
Crossroads Christian Academy
Crossroads Christian Academy in Cardenas. "It is a young school, though credited, providing a great education for my child. It is a small school (by design), but is able to provide all options my children want. I would look into it if you want a Christian school OR a school that is high in moral teaching. Many of the parents and students are not Christian so it is not forced upon the students/families. Great school that I am very pleased with," wrote one parent.
Balboa Academy
Balboa Academy: Ciudad del Saber (Clayton)
The International School of Panama (ISP)
The International School of Panama (ISP) is San Miguelito is another option. "There are a plethora of extra-curricular activities including, Drama, Basketball, Soccer, Martial Arts, Swimming, etc. The campus is lovely with covered walkways and green play areas. This school focuses primarily on its facilities and not academics. Hands down if you're looking for strong academics this is not the school. My child repeated content from one and two years prior to his attending ISP. The troubling issue is that academically my child has noticeably taken a loss. Financially, the capital fee and tuition are tough pills to swallow when compared to what you get academically. However, socially my child has never been happier and is involved in sports as well as drama," said one parent.
King's College (School)
King's College (School), Ciudad del Saber (Clayton), Age 3-9 (each year higher grades will be added), British system with UK qualified teachers.
Metropolitan School (MET)
Metropolitan School (MET) in Ciudad del Saber (Clayton). "We just left Panama after two years living in the Canal Zone. (Cardenas). Good choice of areas to live. My kids attended the MET for the two years. I do think it is the best school you will find in that Canal Zone. Excellent teaching staff. Progressive in vision and certainly VERY international," described one parent.
AIP (Academie Interamericana de Panamá)
AIP (Academie Interamericana de Panamá) in Costa del Este. "This is a good option for a foreigner who wants their children to learn Spanish and the Latin culture versus being in an international school that is mostly in English," wrote one expat. Another parent, whose children are happy at ISP said, "Another great choice is AIP. They far surpass ISP in academics, have a lovely campus, and is 1/2 the price."
Other Schools in Panama City:
Oxford International School, (OIS) Via Espana (San Francisco neighborhood)
The Episcopal School in El Carmen
St. Mary's School in Panama City
About the Author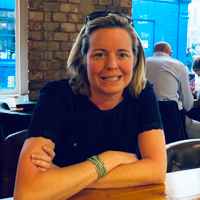 Betsy Burlingame is the Founder and President of Expat Exchange and is one of the Founders of Digital Nomad Exchange. She launched Expat Exchange in 1997 as her Master's thesis project at NYU. Prior to Expat Exchange, Betsy worked at AT&T in International and Mass Market Marketing. She graduated from Ohio Wesleyan University with a BA in International Business and German.
Some of Betsy's articles include 12 Best Places to Live in Portugal, 7 Best Places to Live in Panama and 12 Things to Know Before Moving to the Dominican Republic. Betsy loves to travel and spend time with her family. Connect with Betsy on LinkedIn.