Living in Portugal
Last updated on Feb 03, 2023
Summary: The approximate population of Portugal is 10.3 million people. The largest cities in Portugal are Lisbon, Porto, Amadora, Braga, and Coimbra. Expats love living in Portugal for its beautiful beaches, stunning landscapes, and vibrant culture. People describe life in Portugal as relaxed and laid-back, with a strong sense of community. Popular foods in Portugal include seafood, such as bacalhau (salted cod), sardines, and octopus; stews, such as cozido à portuguesa; and desserts, such as pastéis de nata (custard tarts). The cons of living in Portugal include the high cost of living, especially in the larger cities, and the language barrier. The average cost of living for an expat is around $2,000 to $2,500 per month. This includes rent, utilities, groceries, transportation, and entertainment.
What do I need to know about living in Portugal?
When we asked people what advice they would give someone preparing to move to Portugal, they said:
"When considering retiring in Portugal, you should research the local laws, culture, and customs. It is advisable to ensure that you are familiar with Portuguese customs and laws, as well as establish a network of contacts and support, such as advisors and attorneys knowledgeable about the local legal system. Also important are financial considerations, such as the average cost of living, tax rates, and health care options. You should also research the most desirable locations for retirees, given climate and other factors. Additionally, visa requirements for retirement should be investigated, including both short- and long-term residency options. Finally, it is important to consider language proficiency, as this may impact quality of life and making the transition smoother," remarked another expat who made the move to Portugal.
"Don't expect to find another version of your part of America. Expect to embrace change and a new lifestyle (I go every morning to my local coffee shop to read my news online)," explained one expat living in Silver Coast, Portugal.
Answer Question & View More Answers
How do I meet people in Portugal?
When we asked people living in Portugal about club and activities where newcomers can meet others, they responded:
"There are plenty of ways to meet people in Portugal. Networking in professional groups is one option, as well as joining expat communities and utilizing popular social media sites to connect with locals. You can also go out to local bars and restaurants, or to events such as festivals and concerts, to meet people. Joining a local sports team or recreational activity is another great way to make friends. Volunteering or taking language classes are also great ways to get to know people in Portugal," remarked another expat living in Portugal.
"Volunteer with dog/cat shelters Join local groups on FB Become a regular at a coffee shop," added another expat in Foz do Arelho.
Answer Question & View More Answers
What is life like in Portugal?
When we asked people living in Portugal what life is like and how people spend their time, they said:
"Living as an expat in this area can be an incredibly rewarding experience. There is a great sense of community and many activities that can easily engage newcomers. Natural beauty, culture, and food combine to create a unique and vibrant atmosphere. Services such as healthcare, education, and transportation are reliable, making it easy to settle into the area. Expats who enjoy outdoor activities will find plenty to do, from hiking and biking, to golf and water sports. Many expats also take advantage of the excellent cultural activities available in the area, such as theatre, art galleries, sightseeing, and live music. It is also quite easy to network and connect with the locals and other expats, making it an ideal place to make new friends and expand your social circle. Whatever one's reasons for choosing the region, living as an expat can be a tremendous adventure," said another expat in Portugal.
"Foz is a quiet town on the Atlantic, or Silver Coast. It also has the benefit of the huge Lagoon which offers a variety of water sports from kayaking, paddle boarding, wind surfing, sailing, and swimming. The water in the Lagoon is calm and shallow which make it warm enough for families to swim. The beach itself is very wide and has a good offering of restaurants right on the sand. In town there are also a good selection of restaurants, a butcher, two small grocery markets, a bank, hair salon and doctor," added another expat who made the move to Foz do Arelho.
Answer Question & View More Answers
Is there a lot of crime in Portugal?
We asked people if there is a lot of crime. They answered:
"Crime in Portugal is generally lower than in other European countries. Portugal's overall security situation is rated as "low risk" by the Global Peace Index; however, there are still some safety concerns, particularly in larger cities. Petty crimes such as pickpocketing, bag snatching and credit card fraud occur, and burglaries, robberies and car break-ins may also occur. Certain areas may be best avoided after dark, such as neighborhoods in some cities, outer suburbs and peripheral areas. As with all countries, visitors should always take sensible precautions to avoid becoming a victim of crime," remarked another expat who made the move to Portugal.
"Really no crime to speak of in this area. There are some reports of pickpocketing in the downtown, touristy areas, but very few. Lisbos also has some pickpocketing and other tourist crimes, but it's rare to hear of more serious crimes being committed," explained one expat living in Cascais, Portugal.
Answer Question & View More Answers
Is there a lot of diversity? Are people in Portugal accepting of differences?
"Portugal is a very diverse and tolerant society. With immigrants from all over the world, Portugal has embraced the diversity of cultures, beliefs and backgrounds. People from diverse racial, ethnic, religious or linguistic backgrounds can feel accepted within Portugal. The Portuguese view diversity as a strength and respect the differences in culture and identity that exist within their own culture and among other nations. This acceptance and respect for diversity is part of the Portuguese way of life. Portugal is actively trying to reduce discrimination on the basis of race, nationality, religion, language or any other criteria by promoting multicultural tolerance through education, politics and law enforcement. Furthermore, Portuguese law actively prohibits discrimination," explained one expat living in Portugal.
"Full of a wide range of expats - generally mostly secular (a - religious); the region is huge and you need to explore what fits your lifestyle. Don't jump in without looking as you need to find the niche that meets your needs. Some parts are very traditional (you might want to learn PT), others much less so. Wide range of house prices," said another expat in Silver Coast.
Answer Question & View More Answers
What are the schools in Portugal like?
"Schools in Portugal are typically public, but there are also private and international schools available. Most schools follow the Portuguese educational system, which is divided into preschool, basic education, secondary education and higher education. Primary school and lower secondary school are compulsory and free of charge. Schools use a curriculum based on the guidelines of the Portuguese Ministry of Education, and are typically overseen by the Ministry or by the Ministry of Science, Technology and Higher Education. Schools offer a variety of subject areas, from traditional academic studies to vocational courses, as well as extracurricular activities. Class sizes are relatively small and most schools follow a 40-week school year, which is split into two semesters," said another expat in with children at .
"Look into other schools instead: Nobel and Aljezur are the only other international schools within a 30 minute radius. However, if you are British and looking to feel like you are still in Britain and not Portugal, you may enjoy the school as it is 85% British. The school lacks diversity and there is no integration with the local community or country in general. The teachers are largely not inspiring with some exceptions. The school is strict about the uniform. The school has terrible communication with parents," remarked another parent with kids at Vale verde international in Burgau.
Answer Question & View More Answers
Is the cost of living in Portugal high?
We asked people how much they someone comfortably live on in Portugal, they wrote:
"The cost of living in Portugal is generally considered to be reasonable when compared to other European countries. Portugal is a popular destination for tourists and expats alike due to its relatively lower cost of living. Accommodation, food and transportation are all relatively inexpensive when compared to countries such as the United Kingdom, Germany or the Netherlands," explained one expat living in Portugal.
"I think one could live quite well, everything included, for around $3000 per month, and if one were to budget a bit, probably even less than that," said another expat in Cascais.
Answer Question & View More Answers
Are healthcare and health insurance expensive in Portugal?
"I just obtained private insurance through Millenium Bank. Since I am 70 (oops - 71 today). I am limited in companies that will write me. The company is Medis (sp?) and will cost me 30 euros per month. A STEAL - compared to the $230 I'm paying in the US for a Medicare Supplement. They will write people up to 75 Ana, once written, must continue to renew. There is a 60-day waiting period, so the bank will process it 60 days before I move there," remarked another expat in Portugal.
About the Author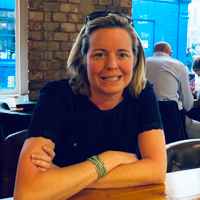 Betsy Burlingame is the Founder and President of Expat Exchange and is one of the Founders of Digital Nomad Exchange. She launched Expat Exchange in 1997 as her Master's thesis project at NYU. Prior to Expat Exchange, Betsy worked at AT&T in International and Mass Market Marketing. She graduated from Ohio Wesleyan University with a BA in International Business and German.
Some of Betsy's articles include 12 Best Places to Live in Portugal, 7 Best Places to Live in Panama and 12 Things to Know Before Moving to the Dominican Republic. Betsy loves to travel and spend time with her family. Connect with Betsy on LinkedIn.