Living in Portugal
Last updated on Jun 23, 2023
Summary: The approximate population of Portugal is 10.3 million people. The largest cities in Portugal are Lisbon, Porto, Amadora, Braga, and Coimbra. Expats love living in Portugal for its beautiful beaches, stunning landscapes, and vibrant culture. People describe life in Portugal as relaxed and laid-back, with a strong sense of community. Popular foods in Portugal include seafood, such as bacalhau (salted cod), sardines, and octopus; stews, such as cozido à portuguesa; and desserts, such as pastéis de nata (custard tarts). The cons of living in Portugal include the high cost of living, especially in the larger cities, and the language barrier. The average cost of living for an expat is around $2,000 to $2,500 per month. This includes rent, utilities, groceries, transportation, and entertainment.
What do I need to know about living in Portugal?
When we asked people what advice they would give someone preparing to move to Portugal, they said:
"Foz do Arelho is small, quiet and beautiful. It is only 8-10 minutes from Caldas da Raihna with all of the big grocery stores as well as a decent size mall. The weather here is very much like Newport Beach, CA - mild with some foggy mornings, a little sea mist late at night and lots of sunshine. I arrived in the winter which was very mild - I didn't need my puffy coat at all. It rained in mid March and in April. Not every day, and not all day. Enough to give spring flowers their needed water. I enjoy living here for its charm, tranquility and proximity to the beach, Caldas and then Lisbon is only 55 minutes away. It is an excellent place to live," explained one expat living in Foz do Arelho, Portugal.
"Obidos is a great place to visit or to live if you do remote work. If you want more of a social life move to Caldas which is five minutes away," said one expat in Obidos.
Answer Question & View More Answers
How do I meet people in Portugal?
Answer Question & View More Answers
Answer Question & View More Answers
Answer Question & View More Answers
Answer Question & View More Answers
Answer Question & View More Answers
Answer Question & View More Answers
About the Author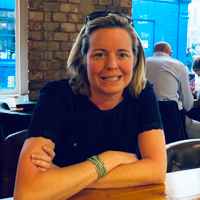 Betsy Burlingame is the Founder and President of Expat Exchange and is one of the Founders of Digital Nomad Exchange. She launched Expat Exchange in 1997 as her Master's thesis project at NYU. Prior to Expat Exchange, Betsy worked at AT&T in International and Mass Market Marketing. She graduated from Ohio Wesleyan University with a BA in International Business and German.
Some of Betsy's articles include 12 Best Places to Live in Portugal, 7 Best Places to Live in Panama and 12 Things to Know Before Moving to the Dominican Republic. Betsy loves to travel and spend time with her family. Connect with Betsy on LinkedIn.