Moving to Basel, Switzerland
Last updated on Feb 03, 2023
Summary: Many expats are drawn to Basel, Switzerland for its high quality of life, excellent public transportation system, and vibrant cultural scene. The city is also known for its world-class universities, making it an attractive destination for students and professionals alike. Additionally, Basel is located in a beautiful region of Switzerland, surrounded by the Jura Mountains and the Rhine River. Before moving to Basel, it is important to be aware of the cost of living, which is higher than in many other parts of Switzerland. Additionally, the city is known for its high taxes, so it is important to research the tax laws before relocating. It is also important to note that Basel is a bilingual city, with both German and French being spoken. Finally, it is important to be aware of the weather in Basel, which can be quite cold and wet in the winter months.
What do I need to know before moving to Basel?
When we asked people what advice they would give someone preparing to move to Basel, they said:
"Basel is the third-largest city in Switzerland and is known for its rich history, vibrant culture, and excellent quality of life. When moving to Basel, you should familiarize yourself with Swiss laws and regulations concerning residence, employment, and taxation, as these vary from country to country. Additionally, be sure to obtain the necessary permits and visas that may be required depending on the length of your stay in Switzerland. Basel is a German-speaking city and although many people are fluent in English, it is important to understand the basics of the language if you plan to stay for a longer period. Cost of living in Basel is relatively high and you should be mindful of your budget before you arrive. Public transportation is extensive in the city and is affordable, reliable, and convenient. Make sure to get a travel pass if you plan on using it frequently. Lastly, make time to explore the city and take advantage of all that Basel has to offer," said another expat in Basel.
"Make sure you visit the apartment first and bring your US furniture with you and as much US things as possible to save yourself money. Be careful about furniture fitting up stairways. Be careful about silly rules...no flushing of toilets or taking showers during certain hours, etc," added another expat who made the move to Basel.
How do I find a place to live in Basel?
We asked expats how they chose their neighborhood and found a place to live. They answered:
"Basel is Switzerland's third most populous city and is known for being a cultural and commercial hub. You can find a variety of housing options in Basel. Renting an apartment is a popular choice among expats. You can search for apartments on popular housing websites like housinganywhere.com and homelike.com. Alternatively, there are also many websites that specialize in finding apartments in a specific city, such as baselapartments.ch. You can also visit one of the various real estate agents in Basel in order to look for rental apartments or houses. There is also a selection of furnished apartments available for short-term stays. Finally, if you are a student, you can consider living in a student residence or dorm," added another expat who made the move to Basel.
"I used a relocation agent who showed me multiple neighborhoods and described pros/cons. I then asked colleagues what they thought and went for their recommendations," explained one expat living in Basel, Switzerland.
What is a typical expat home or apartment like in Basel?
"Expat homes and apartments in Basel vary based on personal preference and budget. On the more affordable end of the spectrum, furnished studio apartments average around 17 to 25 square meters and one bedroom apartments range from 32 to 45 square meters. Typical features in all apartments include a living area, kitchenette, bathroom, and balcony or terrace. Most apartments come with basic furniture, appliances and fixtures, though some may require additional purchases, such as major appliances or kitchen utensils. Many are furnished but, if they are not, they are generally smaller and provide just a sink, kitchenette and basic furniture. Utilities and internet access, which is available in all areas of Basel, are typically included in the price of some, but not all, apartments," explained one expat living in Basel, Switzerland.
"A multi-level city apartment in the center of town. No. It is hard to find an apartment like this. They are highly desirable and usually are taken by Swiss citizens," said another expat in Basel.
What is the average cost of housing in Basel?
If you are thinking about moving to Basel, cost of living in probably a key consideration. Expats commented about the cost of housing:
"The cost of housing in Basel varies greatly, depending on the type and size of property, as well as its location. Generally, rent for a one-bedroom apartment in the city center can range from around 900 to 1,800 Swiss Francs per month, while rent for a three-bedroom apartment in the suburbs may start at around 2,000 Swiss Francs per month," said another expat in Basel.
"Higher, but an apartment like I had in NYC would have been much more expensive. $3000 per month plus utilities for a two bedroom apartment," added another expat who made the move to Basel.
Should I buy or rent a home in Basel?
If you have not spent a lot of time in Basel, you should rent before even thinking about buying. We asked expats there about the buy vs. rent decision:
"Whether to buy or rent a home in Basel depends on various factors such as your financial situation, need for security, future plans and so on. It is important to assess your individual needs and examine all your options before deciding whether to rent or buy a home in Basel. Consider the potential advantages and disadvantages of both renting and buying, and then make an informed decision about which is the most suitable for you and your family," remarked another expat who made the move to Basel.
What should I pack when moving to Basel?
We asked people living in Basel to list three things they wish they had brought and three they wish they had left behind. They responded:
"When moving to Basel, it is important to pack warm clothes, including sweaters and thicker jackets, as well as a raincoat and umbrella. A good quality sleeping bag is essential if you are moving abroad and living in temporary accommodation. Basic kitchen equipment and utensils should also be taken, as well as a few electrical items such as a laptop and charging cables. If you are shooting film, packing a few spare rolls is a good idea. Don't forget to bring some books, a Swiss map and guide book, a Swiss dictionary, and any important documents. Lastly, pack your sense of adventure and get ready to explore Basel," remarked another expat who made the move to Basel.
"1. More lamps (you can use european light bulbs) 2. A multisystem tv purchased on the internet and 220 appliances. 3. A videocam system to see my family. wish I had left at home... 1. All electrical appliances that I thought I could easily convert. 2. My rugs...you can purchase great ones in Turkey and they were damaged in the move. 3. My favorite glass items..they were broken," explained one expat living in Basel, Switzerland.
What cultural faux pas should I try to avoid making in Basel?
We asked people in Basel if they could share any humorous cultural blunders they commited. For new expats, keep in mind that these incidents are an inevitable part of expat life. Learning to laugh about them is the key!:
"In Basel, it is considered rude and impolite to be late for any kind of appointment or meeting. It is also inappropriate to make loud, obnoxious noises in public as this is considered rude and disruptive. It is also frowned upon to make fun of Swiss culture or customs, as well as criticise the government or laws in Switzerland. It is polite to leave your shoes at the entrance to a Swiss home before entering, as it is considered unsanitary, and you should also bring a small gift for your hosts to show your appreciation," added another expat who made the move to Basel.
About the Author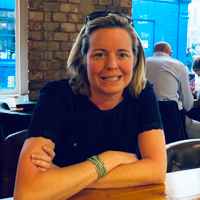 Betsy Burlingame is the Founder and President of Expat Exchange and is one of the Founders of Digital Nomad Exchange. She launched Expat Exchange in 1997 as her Master's thesis project at NYU. Prior to Expat Exchange, Betsy worked at AT&T in International and Mass Market Marketing. She graduated from Ohio Wesleyan University with a BA in International Business and German.
Some of Betsy's articles include 12 Best Places to Live in Portugal, 7 Best Places to Live in Panama and 12 Things to Know Before Moving to the Dominican Republic. Betsy loves to travel and spend time with her family. Connect with Betsy on LinkedIn.