Lucca, Italy
Last updated on Jul 15, 2023
Summary: Expats, digital nomads and retirees talk about what it is really like living in Lucca, Italy. They offer advice about meeting people, cost of living, finding a home and more.
What do I need to know about living in Lucca?
When we asked people what advice they would give someone preparing to move to Lucca, they said:
"Expats considering retirement in Lucca should be aware that they will need to obtain a visa if they plan to stay longer than 90 days. They should also know that the cost of living in Lucca is relatively high compared to other parts of Italy, but still lower than many parts of the US or UK. Healthcare in Italy is of a high standard, but expats should ensure they have adequate health insurance coverage. It's also important to note that while many locals speak English, particularly in the tourism industry, it's beneficial to learn some Italian to help with day-to-day living. Lucca is known for its rich history and culture, so expats should be prepared to immerse themselves in the local lifestyle. The city is also very walkable, but owning a car can be useful for exploring the surrounding Tuscan countryside. The Italian tax system can be complex, so it's advisable for expats to seek professional advice to understand their tax obligations. Lastly, expats should be aware that while Lucca offers a high quality of life, it can take time to adjust to the slower pace of life and the Italian bureaucracy," said one expat who made the move to Lucca.
What do I need to know before moving to Lucca?
About the Author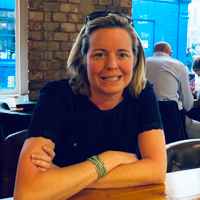 Betsy Burlingame is the Founder and President of Expat Exchange and is one of the Founders of Digital Nomad Exchange. She launched Expat Exchange in 1997 as her Master's thesis project at NYU. Prior to Expat Exchange, Betsy worked at AT&T in International and Mass Market Marketing. She graduated from Ohio Wesleyan University with a BA in International Business and German.
Some of Betsy's articles include 12 Best Places to Live in Portugal, 7 Best Places to Live in Panama and 12 Things to Know Before Moving to the Dominican Republic. Betsy loves to travel and spend time with her family. Connect with Betsy on LinkedIn.