Sentosa Cove
Last updated on Jul 09, 2023
Summary: Expats, digital nomads and retirees talk about what it is really like living in Sentosa Cove, Singapore. They offer advice about meeting people, cost of living, finding a home and more.
What do I need to know before moving to Sentosa Cove?
When we asked people what advice they would give someone preparing to move to Sentosa Cove, they said:
"Sentosa Cove is a residential enclave in the East of Sentosa Island in Singapore, known for its luxurious waterfront lifestyle. It is a popular choice for expats due to its resort-like atmosphere, high-end amenities, and proximity to the central business district. Before moving to Sentosa Cove, expats should know that the cost of living is significantly higher than in other parts of Singapore. The properties here are some of the most expensive in the country, with many homes boasting private berths for yachts and stunning sea views. Expats should also be aware that Sentosa Cove is a private residential area, and not all facilities on the island are open to the public. However, residents have exclusive access to a range of high-end amenities, including private clubs, marinas, and golf courses. While Sentosa Cove offers a tranquil and luxurious lifestyle, it is somewhat isolated from the hustle and bustle of the city. Expats who prefer a more vibrant and cosmopolitan environment may find it too quiet. Public transportation options are limited in Sentosa Cove, so having a car can be beneficial. However, driving in Singapore can be expensive due to the high cost of car ownership. The education options in Sentosa Cove are limited, so expat families with children may need to consider schools in other parts of Singapore. There are, however, several international schools located within a short drive. Healthcare facilities are not available within Sentosa Cove, so residents will need to travel to mainland Singapore for medical services. Despite its exclusivity, Sentosa Cove has a close-knit community with a mix of locals and expats. There are regular community events and activities, providing opportunities for residents to socialize and network. Lastly, while Sentosa Cove is generally safe, it's still important for expats to familiarize themselves with local laws and customs, as Singapore is known for its strict regulations and heavy penalties for violations," wrote a member in Sentosa Cove.
What is a typical expat home or apartment like in Sentosa Cove?
About the Author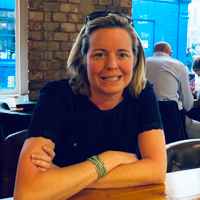 Betsy Burlingame is the Founder and President of Expat Exchange and is one of the Founders of Digital Nomad Exchange. She launched Expat Exchange in 1997 as her Master's thesis project at NYU. Prior to Expat Exchange, Betsy worked at AT&T in International and Mass Market Marketing. She graduated from Ohio Wesleyan University with a BA in International Business and German.
Some of Betsy's articles include 12 Best Places to Live in Portugal, 7 Best Places to Live in Panama and 12 Things to Know Before Moving to the Dominican Republic. Betsy loves to travel and spend time with her family. Connect with Betsy on LinkedIn.