10 Tips for Living in Spain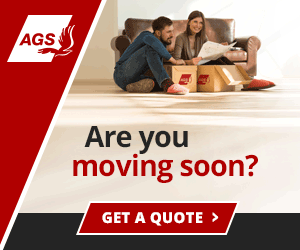 Summary: Expats Living in Spain offer their advice for others making the move to the nation on the Iberian peninsula. From what to bring, to learning Spanish, culture shock and more, read on to learn how to settle into your new life as an expat in Spain.
Expats in Spain share their experiences living in Spain. From what to bring, to learning Spanish, culture shock and more, read on to learn how to settle into your new life as an expat in Spain.
Advice for Newcomers to Spain
"Come and enjoy Barcelona - be responsible and most of all punctual, work hard, be prepared to play if you're young (let's say under 40), and you'll have a great time," said one expat who moved to Barcelona, Spain.
"I would encourage [others] to [move here] as San Sebastian is a great place and quite possibly the most beautiful small city in Europe. It's important, however, to either have a good job set up before you get here or barrels of money as San Sebastian vies with Barcelona and Madrid as being Spain's most expensive city - especially with regards to housing," recommended another expat when asked about moving to Spain.
"Start learning Spanish and applying the tan cream now! Visit for a short time first to confirm that year round sun and limitless leisure opportunites are for you! If you have a family, find the school place(s) first, then the home and the office and work location can come after," commented one expat who made the move to Spain.
"Know that everything will be different from all you have ever known... see it as a new world to explore... not what you will be deprived of. Allow for periods of frustration and loneliness," remarked another expat in Nerja, Spain.
"I would advise to do a lot of research especially if you are moving with children. Understand the Spanish education system and be prepared to learn Castellano and a little Valenciano," remarked another expat who made the move to Spain.
What's the difference between Barcelona and Madrid?
An expat answered a question about the difference between Barcelona and Madrid this way: "Note that in Barcelona Catalan, not Spanish, is often the preferred language. Catalan is not a dialect of Spanish. It is its own language, more related to French and Italian than Spanish, which is called Castillian in Spain. Then again, having children hear and speak both Catalan and Castillian is probably good for them.
"Madrid and Barcelona are both great cities. Madrid has more art and is more 'formal'; Barcelona is smaller and a bit more 'Californian' - people wear shorts a lot during summer.
"Madrid has a higher level of class distinction, so if you are an 'elite' an want to be separate, I'd move there. This isn't how I live, but I know people who see this as being important.
"Barcelona is more of a melting-pot in that, while immigrants never achieve status like they do in the US, they seem to integrate better seem better accepted in Barcelona than in Madrid."
Is English Widely Spoken in Spain?
This is a common question among English-speaking seeking information about living in Spain.
In a thread about moving to Valencia, an expat wrote: "In Valencia, you will have more opportunity to use Spanish - although in the Old Town many people in the restaurants and shops speak English."
Another expat in Spain wrote about speaking English there: shared: "I am currently living in Javea - it's on the Costa Blanca, south of Valencia. I struggle to learn Spanish because there are so many English-speaking people here. Maybe a third of the population."
Another expat wrote: "Benidorm in Alicante is nearly 120% British ;)."
"Costa del Sol is chalk-a-block full of english speaking communities, from Nerja in the east to Gibraltar in the west (200 kms). To be fair, it's also the most popular resort area in Spain, as snow and cold weather is as rear as a great Trump idea! (LOL) Hundreds of thousands of Brits make this area a retirement destination. Because of this, many Spaniards learn a basic english which ends up detouring people from actually learning the Spanish language."
What to Bring When Moving to Spain (and what to leave behind)
When we asked expats living in Spain what they wish they had brought when moving to Spain and what they wish they had left at home, they replied:
"Left Behind: Nothing, except for a container full of family papers. Brought: A car (they're cheaper in the USA), all the "gadgets" you can get in the USA that they don't generally have in Europe," said one expat who moved to Barcelona, Spain.
"I wish I had brought some cooking ingredients, some homeopathy pills (hard to find here)," mentioned another expat when asked about moving to Spain.
"The only thing I should have brought is my patience! Everything here (compared to the UK) seems to take forever, especially when it comes to business matters. There are queues everywhere and the Spanish seem to take it in their stride to stand around for hours just waiting - can be very stressful.
I wish I'd left my espresso coffee maker behind as I have not used it since I arrived and always take my coffee out in a bar (Spanish style)," remarked another expat in Barcelona, Spain.
"Brought: A potato masher - you cannot get them in Spain. A very large stock of English teabags, bisto and oxo. Electric blankets.
Left Behind: Furniture - readily available in Spain and not expensive. Domestic appliances - readily available and not expensive - English televisions don't work here unless modified and that can be expensive. Wonder web - can't buy it here."
"My car but I probably would have wished I'd left it at home if I'd brought it. My satellite system. I can't think of anything that I wished I left behind," reported another expat who made the move to Spain.
Where are the best places to live in Spain?
When we asked expats living in Spain to offer newcomers advice about choosing a neighborhood and finding a home, they replied:
"Looked through a bunch of apartments mostly near the center. Asked around a bit at work as well. Found a flat in a good, central party area. It is small but I don't mind and I live with great people. A co-worker of mine found a place a week later 10 minutes away from me. For only 100 euro more he gets a huge room, huge 2 story apartment with 2 balconies," said one expat who moved to Madrid, Spain.
"I found an excellent mooring for my boat on the Mar Menor free of charge, then looked for a house within 4-5 minute walk, heaven," mentioned another expat when asked about moving to Spain.
"A friend helped me look through the area where I am living and make some calls to rental agents. I like this area, and have a great apartment that is walking distance to the city but very modern and comfortable. There were several zones that I liked, but after viewing a large number of apartments throughout the city, I only found one that was a good price and well-appointed," commented one expat who made the move to Spain.
"I first rented in Casco Antiguo, scenic old town. I was glad I did, as the noise and vibration of the twice hourly tram travelling though a tunnel nearby my place, led me to move to another area in Casco Antiguo, just near the heart of the action. I suggest you go to the place you are considering at various times of day to check out things like noise, neighbors and neighborhood, etc," remarked another expat in Altea, Spain.
"We chose an apartment that is somewhat central, near Plaza Espana on Avenida Paralelo which is the border for the Sant Antoni, Poble Sec, and Fira/Montjuic neighborhoods. It is very convenient yet still far enough from the crowds of tourists, though it is still somewhat noisy. We have pets so that tended to shrink the list of available rentals, otherwise it is a very pet-friendly. We preferred a building with an elevator and/or a low floor because our dogs are elderly. Ours has both except our first floor apartment is actually 3 flights up. From the ground floor "planta 0" there is first the "entresuelo", then the "principal", and only then "primero." All buildings have at least a ground floor above which they start numbering. As air-conditioning addicts places so equipped are somewhat less common. Since our Spanish language skills are limited we found a local facilitator to assist us," said another expat in Spain.
Culture Shock in Spain
We asked expats about the culture shock they experienced when they moved to Spain. They replied:
"I had expected handy men and workers to be more customer service oriented. Everything takes a lot longer to do here but people don't seem to be bent out of shape about it," said one expat who moved to Barcelona, Spain.
"A big one! Just because you think you speak Spanish doesn't mean that you're easily welcome. The majority of people - starting in the airport - don't look at you in the eye and you feel they are not responsive to your questions," mentioned another expat when asked about moving to Spain.
"To start with, there was none. As time went on I found out Spaniards have a different way of looking at punctuality. Nothing else negative to report," commented one expat who made the move to Spain.
Advice for People Moving to Spain
"Detailed info is a matter of spending a searching visit to here. Other advice: Bring a lot of summer/swimming clothes and leave the umbrella at home," said one expat who moved to Barcelona, Spain.
"If you don't know the country you are moving to, if you don't speak the language, then use a company specialised in relocation. You will avoid having unfortunate experiences and you will make a much easier start in your new life," mentioned another expat when asked about moving to Spain.
"Do not deal with any uncertified estate agent. Do not accept what they tell you - undertake your own investigations. A lot of them no nothing about property but are astute at making considerable profit off the unwary.
Purchase local newspapers visit Spanish Estate Agents and undertake your own exhaustive research. Do not fall for the price goes up next week line or availability is in short supply. Both are designed to exert pressure and fill their already overflowing wallets," commented another expat in Spain.
"If [you] are coming from a prosperous Western European city or the States, I would say they should expect a much lower level of quality in customer services and professionalism in the working environment."
"Barcelona is great if you can party and sunbathe all the time and not worry about work and earning a good salary."
Choosing a neighbourhood depends on the kind of lifestyle you want to live - Barcelona is one of the most densly populated cities in Europe so negative side is noise, pollution and small living spaces. Plus side is you can walk everywhere and always plenty of places to go out and eat and shop. Suburbs are quieter but more expensive, the wealthier Catalans choose to live in the hills looking down on the city (and the smog)," remarked another expat in Barcelona, Spain.
"Hire a car, tour the area and find the village or town that appeals to you most. Find a good Spanish registered SL or SA estate agency - CB's are the equivalent to self employed status - and spend three days looking at houses in the area of your choice. Make sure that you have a car or access to one because in rural Spain it is essential to have transport," said another expat in Spain.
"Learn Spanish before you come or if you come without much knowledge of the language employ the services of a good relocation company. Visited the area a few times at different times of the year. If you are not 100% sure exactly where you want to live, rent for 6 months first," remarked another expat who made the move to Spain.
Visa & Immigration
"A lot will depend on what your nationality is, but, assuming tht you decide to stay in Spain, you will need a long term visa. You can go to the Spanish Consulate website for your area and find the instructions there, There are several different kinds of visas, but the most common for retirees is called a non-lucrative visa. The process for obtaining one is lengthy and requires a lot of certified health and income information. I would start by understanding the rules for the visa process," said one expat in a discussion on our Spain Expat Forum. According to the Consulate of Spain in Washington DC, all four types of residence visas require you to have overseas medical insurance from a company licensed to operate in Spain.
"We obtained a Non-Lucrative Visa from the consulate in San Francisco. I have to say that the process was difficult. Since the necessary documents are only good for 90 days, any time there's a delay, you have to start all over: new originals, new translations and new apostiles," said one expat who moved to Salamanca, Spain.
Cost of Living in Spain
"We used Numbeo to reasearch and compare. Basically, cost of living in Granada is 1/3 that of NEW York and 2/3 the cost of our US home, Dallas. Did we mention free health care?," said one expat who moved to Granada, Spain.
What Are People Like in Spain?
An expat in Spain advised another expat, "I don't know if you are Spanish, but one important thing to know is that people in Spain use a lot of vulgar language when they speak. Grandmothers, news anchors, children, all use very colorful language that makes Latin Americans blush. So if you don't want your children saying 'de puta madre' to express that the meal they just ate was wonderful, you may want to reconsider your move."
About the Author

Joshua Wood, LPC joined Expat Exchange in 2000 and serves as one of its Co-Presidents. He is also one of the Founders of Digital Nomad Exchange. Prior to Expat Exchange, Joshua worked for NBC Cable (MSNBC and CNBC Primetime). Joshua has a BA from Syracuse and a Master's in Clinical and Counseling Psychology from Fairleigh Dickinson University. Mr. Wood is also a licensed counselor and psychotherapist.
Some of Joshua's articles include Pros and Cons of Living in Portugal, 10 Best Places to Live in Ireland and Pros and Cons of Living in Uruguay. Connect with Joshua on LinkedIn.
Comments
ThePropertyAgent
if someone would ask you what is the top 3 cities / locations to move to in Spain - what would be your answer?