Discover the Best of Manila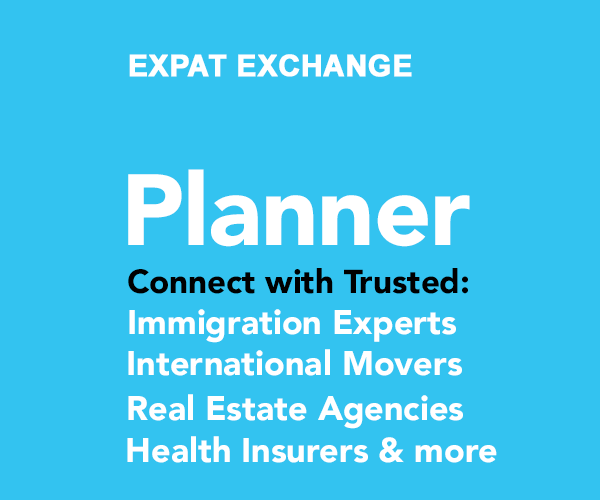 Summary: Our Guide to Manila: Top Attractions, Culinary Hotspots, Nightlife, and More. Plus, Tips on Making Connections with the Locals and Finding Fun Recreational Activities
Welcome to Manila! If you're planning to move to Manila, congratulations on taking the first step towards a new adventure. While there are many things to think about before you leave, such as visas, housing, and transportation, it's important to remember that once you arrive, the fun really begins. In this article, we'll introduce you to some of the best sites, restaurants, and nightlife that Manila has to offer, as well as provide tips on recreational activities and making friends in Manila.
Manila, the capital of the Philippines, is a bustling city full of culture, history, and entertainment. Tourists and locals alike can find plenty of sites of interest to explore. The city is home to many historical landmarks, such as the San Agustin Church, the oldest stone church in the Philippines, and the Intramuros, a walled city built by the Spanish in the 16th century. The National Museum of the Philippines is also a popular destination, with its vast collection of artifacts and artworks. For a more modern experience, visitors can explore the shopping malls, such as SM Mall of Asia, the largest mall in the Philippines, or the Greenbelt Mall, which features a variety of restaurants, shops, and entertainment.
Manila is also known for its vibrant nightlife and restaurant scene. Some of the most popular restaurants include the Blackbird, a modern European restaurant located in the Makati district, and the Wildflour Café + Bakery, which serves up delicious pastries and sandwiches. For a more traditional Filipino experience, visitors can try the popular restaurant, Lolo Dad's, which serves up classic Filipino dishes. For a night out, some of the most popular bars and clubs include the Skye Bar, located on the rooftop of the W Hotel, and the Prive Luxury Club, which features live music and DJs.
Manila also offers plenty of recreational activities for visitors and locals alike. Popular activities include golfing at the Manila Golf and Country Club, which is one of the oldest golf courses in the Philippines, and horseback riding at the Manila Polo Club. For a more relaxed experience, visitors can take a leisurely stroll through the Rizal Park, or take a boat ride along the Pasig River. For a more adventurous experience, visitors can explore the nearby mountains and beaches, such as the Taal Volcano and the beaches of Boracay.
Insider Tips from Expats in Manila: Making the Most of Life and Connections
"Taking language courses at one of the Universities or Colleges is a good way to meet both locals and other expats whilst learning language and culture. I can personally recommend De La Salle/CELL or Christian Language Study Centre. If you can get membership of a Sports or Country Club, grab it. I've been a member of Valle Verde Country Club and found it to be a fantastic place to get away from the bustle and noise of Manila, not to mention play sports," said one expat living in Manila.
"Expats in Manila often join clubs and activities such as golf, tennis, sailing, and running. Expats also join social clubs, such as the American Women's Club of Manila, the Manila International Club, and the Manila British Club. Additionally, expats can meet people by attending events hosted by the local embassies, joining language classes, or attending meet-ups organized by expat groups. Expats can also meet people by attending local festivals, joining a church or religious group, or volunteering with a local charity," wrote a member in Manila.
"Hmmm, locals love their shopping malls. Weekends are busier than the weekdays. "Gimmicks" are popular on Friday or Saturday night, typically in Manila, Eastwood Libis or Makati. This can be any form of going out with friends, but Manilenos love a drink ;-)," commented an expat living in Manila.
"Life for expats and digital nomads in Manila is generally quite enjoyable. The city is vibrant and full of life, with plenty of opportunities for socializing and networking. The cost of living is relatively low, making it an attractive destination for those looking to stretch their budget. The city is also well-connected, with a reliable public transportation system and plenty of options for getting around. The climate is tropical, with hot and humid summers and mild winters. The people are friendly and welcoming, making it easy to settle in and make friends. Overall, Manila is an excellent destination for expats and digital nomads looking for an exciting and affordable place to live," said an expat in Manila.
About the Author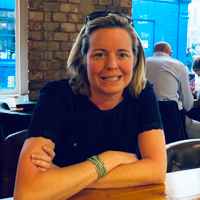 Betsy Burlingame is the Founder and President of Expat Exchange and is one of the Founders of Digital Nomad Exchange. She launched Expat Exchange in 1997 as her Master's thesis project at NYU. Prior to Expat Exchange, Betsy worked at AT&T in International and Mass Market Marketing. She graduated from Ohio Wesleyan University with a BA in International Business and German.
Some of Betsy's articles include 12 Best Places to Live in Portugal, 7 Best Places to Live in Panama and 12 Things to Know Before Moving to the Dominican Republic. Betsy loves to travel and spend time with her family. Connect with Betsy on LinkedIn.