Baguio city, Philippines
Last updated on Jul 02, 2023
Summary: Expats, digital nomads and retirees talk about what it is really like living in Baguio city, Philippines. They offer advice about meeting people, cost of living, finding a home and more.
What do I need to know about living in Baguio city?
When we asked people what advice they would give someone preparing to move to Baguio city, they said:
"Expats considering retirement in Bagio City, Philippines, should be aware of several key factors. Firstly, the cost of living is relatively low compared to Western countries, making it an attractive option for retirees. However, healthcare facilities may not be as advanced or readily available as in their home country, so it's important to have a comprehensive health insurance plan. The city is known for its cool climate, which is a stark contrast to the tropical heat experienced in most parts of the country. This makes it a popular destination for both local and foreign retirees. English is widely spoken in Baguio City, making it easier for expats to communicate and integrate into the local community. The city is also known for its friendly and welcoming locals, which can make the transition easier for expats. Baguio City has a vibrant culture with numerous festivals and events throughout the year, providing plenty of opportunities for socializing and entertainment. However, it's important to respect local customs and traditions to maintain good relationships with the local community. The city has a good infrastructure with reliable public transportation, making it easy to get around. However, traffic can be heavy during peak hours and the city can get crowded during the peak tourist season. When it comes to housing, there are a variety of options available, from condos to detached houses. It's advisable to rent first before buying property to get a feel for the area and to understand the local property market. Lastly, while the Philippines is generally safe, it's still important to take basic safety precautions. This includes avoiding certain areas at night, not displaying wealth openly, and being aware of common scams targeting foreigners," commented one expat who made the move to Baguio city.
What do I need to know before moving to Baguio city?
About the Author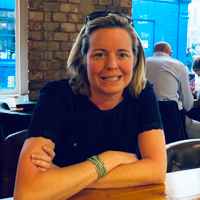 Betsy Burlingame is the Founder and President of Expat Exchange and is one of the Founders of Digital Nomad Exchange. She launched Expat Exchange in 1997 as her Master's thesis project at NYU. Prior to Expat Exchange, Betsy worked at AT&T in International and Mass Market Marketing. She graduated from Ohio Wesleyan University with a BA in International Business and German.
Some of Betsy's articles include 12 Best Places to Live in Portugal, 7 Best Places to Live in Panama and 12 Things to Know Before Moving to the Dominican Republic. Betsy loves to travel and spend time with her family. Connect with Betsy on LinkedIn.