Retire in Belize
Last updated on Apr 10, 2023
Summary: Retirees are attracted to Belize for its low cost of living, its tropical climate, and its diverse culture. The weather in Belize is generally warm and humid, with temperatures ranging from the mid-70s to the mid-80s Fahrenheit.
What is it like to retire in Belize?
"Belize has a vibrant retirement community of expats from all over the world, making it a great place for retirees to enjoy life. There is a range of cultural attractions to explore, such as the ancient Mayan ruins and the legendary Blue Hole, as well as incredible untouched beaches and lush rainforests. Retirees can take advantage of the diverse recreational activities that Belize has to offer, including snorkeling, hiking, horseback riding, fishing and bird watching. Furthermore, retirees can enjoy a lively nightlife in the cities, with plenty of bars, pubs, clubs and music venues to choose from. All in all, retirement living in Belize provides an exciting and unforgettable experience for retirees," explained a retiree in Belize.
"We live in an area full of wildlife, Mayan temple and surrounded by water. Simply awesome ar Cerros Sands. Lots of expat interaction if that's what you want, or just live and do your own thing," explained one retiree living in Cerros Sands Corozal .
Answer Question & View More Answers

Cigna Global Health Insurance
Expats interested in International Health Insurance should take a minute to get a quote from our trusted expat health insurance partner, CIGNA.
GET A QUOTE
What advice do overseas retirees have for others considering retiring abroad?
Answer Question & View More Answers
About the Author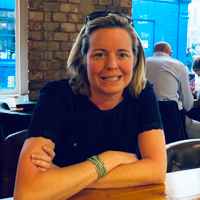 Betsy Burlingame is the Founder and President of Expat Exchange and is one of the Founders of Digital Nomad Exchange. She launched Expat Exchange in 1997 as her Master's thesis project at NYU. Prior to Expat Exchange, Betsy worked at AT&T in International and Mass Market Marketing. She graduated from Ohio Wesleyan University with a BA in International Business and German.
Some of Betsy's articles include 12 Best Places to Live in Portugal, 7 Best Places to Live in Panama and 12 Things to Know Before Moving to the Dominican Republic. Betsy loves to travel and spend time with her family. Connect with Betsy on LinkedIn.