Mechelen, Belgium
Last updated on Jul 10, 2023
Summary: Expats, digital nomads and retirees talk about what it is really like living in Mechelen, Belgium. They offer advice about meeting people, cost of living, finding a home and more.
What do I need to know before moving to Mechelen?
When we asked people what advice they would give someone preparing to move to Mechelen, they said:
"Mechelen is a city in the province of Antwerp, Belgium, known for its historical architecture, vibrant culture, and high quality of life. The official language in Mechelen is Dutch, but English is widely spoken, especially in the business sector and by younger generations. The cost of living in Mechelen is relatively high, with housing being the most significant expense, but it is still lower compared to Brussels or Antwerp. Mechelen has a temperate maritime climate, with mild summers and cool winters, so it's essential to pack a variety of clothing suitable for all weather conditions. The city is known for its excellent public transportation system, including trains, buses, and trams, making it easy to get around without a car. Mechelen is a safe city with a low crime rate, but like any other place, it's always important to be aware of your surroundings and take basic safety precautions. The city is home to a diverse food scene, with a mix of traditional Belgian cuisine and international options, and it's also known for its beer. Healthcare in Belgium is of a high standard, and it's mandatory to have health insurance, so it's important to arrange this before your move. Mechelen has a strong job market, particularly in sectors such as technology, healthcare, and education, but it's recommended to secure a job before moving. The city is family-friendly with many parks, playgrounds, and excellent schools, making it a great place for expats with children. Belgians are known for their love of festivals and social events, and Mechelen is no exception, with numerous cultural events taking place throughout the year. It's important to note that Belgium has a high tax rate, and understanding the tax system before moving can help avoid any surprises. Finally, Belgians are known for their directness and formality in communication, so it's important to be aware of this cultural aspect to avoid misunderstandings," explained one expat living in Mechelen, Belgium.
How do I find a place to live in Mechelen?
About the Author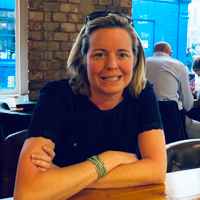 Betsy Burlingame is the Founder and President of Expat Exchange and is one of the Founders of Digital Nomad Exchange. She launched Expat Exchange in 1997 as her Master's thesis project at NYU. Prior to Expat Exchange, Betsy worked at AT&T in International and Mass Market Marketing. She graduated from Ohio Wesleyan University with a BA in International Business and German.
Some of Betsy's articles include 12 Best Places to Live in Portugal, 7 Best Places to Live in Panama and 12 Things to Know Before Moving to the Dominican Republic. Betsy loves to travel and spend time with her family. Connect with Betsy on LinkedIn.