Namur, Belgium
Last updated on Jul 10, 2023
Summary: Expats, digital nomads and retirees talk about what it is really like living in Namur, Belgium. They offer advice about meeting people, cost of living, finding a home and more.
What do I need to know before moving to Namur?
When we asked people what advice they would give someone preparing to move to Namur, they said:
"Namur is a French-speaking city in Belgium, so it would be beneficial to have a basic understanding of the French language before moving there. The city is known for its slow-paced lifestyle, which is a stark contrast to the hustle and bustle of larger cities. The cost of living in Namur is relatively low compared to other Belgian cities, but it's still higher than in many other countries. Namur is a small city, so it's easy to get around on foot or by bike. Public transportation is also available and reliable, with buses and trains connecting Namur to other parts of Belgium. The city is also known for its safety, with low crime rates compared to other cities. Namur is rich in history and culture, with many museums, historical sites, and festivals throughout the year. The city is also known for its beautiful architecture, with many buildings dating back to the 17th century. The city is home to the University of Namur, so there's a vibrant student population. Healthcare in Namur, like the rest of Belgium, is of a high standard. Expats will need to register with a local health insurance fund (mutuelle) to access healthcare services. The city has a number of supermarkets and local markets where you can buy fresh produce and other goods. The weather in Namur is temperate, with mild summers and cool winters. It can be quite rainy, so it's a good idea to always have an umbrella handy. The city is also quite green, with many parks and green spaces where you can relax and enjoy the outdoors. Belgians are known for their love of food and beer, and Namur is no exception. The city has a number of restaurants and bars where you can try local specialties. However, service in restaurants can be slow, so be prepared for a leisurely dining experience. Finding accommodation in Namur can be challenging, especially at the start of the academic year when students are looking for places to stay. It's a good idea to start looking for accommodation well in advance of your move. Renting is more common than buying in Namur, and you'll need to provide a deposit of up to three months' rent. Finally, it's important to note that Belgium has a complex administrative system, and you'll need to register with your local commune (town hall) as soon as you arrive in Namur. This process can take some time, so it's a good idea to start it as soon as possible," wrote a member in Namur.
How do I find a place to live in Namur?
About the Author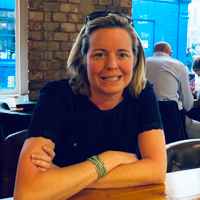 Betsy Burlingame is the Founder and President of Expat Exchange and is one of the Founders of Digital Nomad Exchange. She launched Expat Exchange in 1997 as her Master's thesis project at NYU. Prior to Expat Exchange, Betsy worked at AT&T in International and Mass Market Marketing. She graduated from Ohio Wesleyan University with a BA in International Business and German.
Some of Betsy's articles include 12 Best Places to Live in Portugal, 7 Best Places to Live in Panama and 12 Things to Know Before Moving to the Dominican Republic. Betsy loves to travel and spend time with her family. Connect with Betsy on LinkedIn.