Tervuren, Belgium
Last updated on Jul 10, 2023
Summary: Expats, digital nomads and retirees talk about what it is really like living in Tervuren, Belgium. They offer advice about meeting people, cost of living, finding a home and more.
What do I need to know before moving to Tervuren?
When we asked people what advice they would give someone preparing to move to Tervuren, they said:
"Tervuren is a small town in Belgium, located in the Flemish Brabant province, known for its rich history and beautiful parks. The official language in Tervuren is Dutch, but English and French are also widely spoken due to the international community living there. The town is home to the Royal Museum for Central Africa, a popular tourist attraction that showcases the cultural and natural history of Africa. Tervuren is a popular choice for expats due to its proximity to Brussels, the capital of Belgium and the European Union. The town is well-connected to Brussels by public transport, with regular tram and bus services. However, owning a car can be beneficial for exploring the wider region. The cost of living in Tervuren is relatively high, with housing being the largest expense. The town offers a range of housing options, from apartments to larger family homes. It's advisable to use a real estate agent to help navigate the housing market. The town has a number of international schools, making it a popular choice for families. The British School of Brussels is located in Tervuren, offering an English curriculum for children aged 1-18. Healthcare in Belgium is of a high standard, with a mix of public and private healthcare providers. It's important to have health insurance, as healthcare is not free. Tervuren is known for its outdoor spaces, including the large Tervuren Park, which is home to the Royal Museum for Central Africa. The park is a popular spot for walking, cycling, and picnicking. The town has a vibrant expat community, with various clubs and organizations that can help newcomers settle in. These include sports clubs, cultural societies, and volunteer groups. Belgium has a temperate maritime climate, with mild summers and cool winters. Rainfall is distributed throughout the year, so it's a good idea to always carry an umbrella. Belgian cuisine is varied and delicious, with a particular emphasis on beer, chocolate, and waffles. Tervuren has a number of restaurants and cafes where you can sample these local specialties. Finally, it's important to note that Belgium has a high tax rate. However, this contributes to the country's high standard of living, with excellent public services and infrastructure," remarked one expat living in Tervuren, Belgium.
How do I find a place to live in Tervuren?
About the Author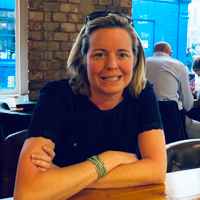 Betsy Burlingame is the Founder and President of Expat Exchange and is one of the Founders of Digital Nomad Exchange. She launched Expat Exchange in 1997 as her Master's thesis project at NYU. Prior to Expat Exchange, Betsy worked at AT&T in International and Mass Market Marketing. She graduated from Ohio Wesleyan University with a BA in International Business and German.
Some of Betsy's articles include 12 Best Places to Live in Portugal, 7 Best Places to Live in Panama and 12 Things to Know Before Moving to the Dominican Republic. Betsy loves to travel and spend time with her family. Connect with Betsy on LinkedIn.