Leuven, Belgium
Last updated on Jul 10, 2023
Summary: Expats, digital nomads and retirees talk about what it is really like living in Leuven, Belgium. They offer advice about meeting people, cost of living, finding a home and more.
What do I need to know before moving to Leuven?
When we asked people what advice they would give someone preparing to move to Leuven, they said:
"Leuven is a vibrant city in Belgium, known for its historic architecture, prestigious university, and lively beer culture. The official language is Dutch, but English is widely spoken, especially among the younger population and in the university. The cost of living in Leuven is relatively high, with housing being the most significant expense for most expats. Public transportation is efficient and reliable, with a comprehensive network of buses and trains connecting Leuven to other parts of Belgium and Europe. Cycling is also a popular mode of transport, and the city is well-equipped with bike lanes and rental services. Leuven is home to the oldest Catholic university in the world, KU Leuven, which attracts students and academics from around the globe. The city has a vibrant student life, with numerous bars, restaurants, and cultural events. Belgian cuisine is diverse and delicious, with local specialties including waffles, fries, and a wide variety of beers. Leuven, in particular, is known for its beer culture, hosting several beer festivals throughout the year and being the birthplace of Stella Artois. Healthcare in Belgium is of a high standard, with a comprehensive public healthcare system supplemented by private insurance. It's important to note that you will need to register with a local doctor to access healthcare services. The weather in Leuven is temperate, with mild summers and cool winters. Rain is common throughout the year, so it's a good idea to always carry an umbrella. Belgians are known for their directness and can sometimes come across as reserved. However, they are generally friendly and welcoming to foreigners. Finally, it's important to note that Belgium has a complex political structure, with powers divided between the federal government and the regions. This can sometimes lead to bureaucratic complexities, so it's a good idea to familiarize yourself with the local administrative procedures," explained one expat living in Leuven, Belgium.
How do I find a place to live in Leuven?
About the Author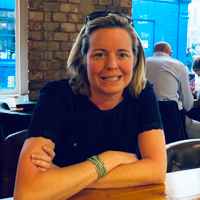 Betsy Burlingame is the Founder and President of Expat Exchange and is one of the Founders of Digital Nomad Exchange. She launched Expat Exchange in 1997 as her Master's thesis project at NYU. Prior to Expat Exchange, Betsy worked at AT&T in International and Mass Market Marketing. She graduated from Ohio Wesleyan University with a BA in International Business and German.
Some of Betsy's articles include 12 Best Places to Live in Portugal, 7 Best Places to Live in Panama and 12 Things to Know Before Moving to the Dominican Republic. Betsy loves to travel and spend time with her family. Connect with Betsy on LinkedIn.