Ypres, Belgium
Last updated on Jul 10, 2023
Summary: Expats, digital nomads and retirees talk about what it is really like living in Ypres, Belgium. They offer advice about meeting people, cost of living, finding a home and more.
What do I need to know before moving to Ypres?
When we asked people what advice they would give someone preparing to move to Ypres, they said:
"Ypres, also known as Ieper, is a city in the Belgian province of West Flanders, known for its historical significance during World War I. The official language in Ypres is Dutch, so it would be beneficial to learn some basic phrases, although English is widely spoken. The cost of living in Ypres is relatively lower compared to other Belgian cities like Brussels or Antwerp, but it's still higher than the average in many other countries. Ypres has a maritime temperate climate, with significant rainfall throughout the year, even in the driest months. The city is famous for its medieval architecture, including the Cloth Hall and Saint Martin's Cathedral, which were both rebuilt after being destroyed in World War I. Ypres is also known for the Menin Gate Memorial, dedicated to the British and Commonwealth soldiers who were killed in the Ypres Salient of World War I and whose graves are unknown. Public transportation in Ypres is reliable and efficient, with a network of buses connecting the city to other parts of Belgium. The city has a strong expat community, with many social and cultural activities available for newcomers. Healthcare in Belgium is of a high standard, and expats are required to contribute to the state healthcare system. Ypres has a range of international and local schools, offering high-quality education. The city is also known for its culinary delights, including Belgian waffles, chocolates, and a wide variety of beers. Renting a property in Ypres can be a complex process, so it's recommended to seek advice from a real estate agent. Belgium has a high tax rate, and it's important for expats to understand the tax system. Ypres is a safe city with a low crime rate, but like anywhere, it's important to take basic precautions. The city has a slower pace of life compared to other Belgian cities, making it a great place for families and those looking for a quieter lifestyle. Finally, it's important to note that Belgium has a complex political structure, with powers divided between the federal, regional, and community levels," said one expat in Ypres.
How do I find a place to live in Ypres?
About the Author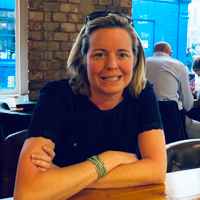 Betsy Burlingame is the Founder and President of Expat Exchange and is one of the Founders of Digital Nomad Exchange. She launched Expat Exchange in 1997 as her Master's thesis project at NYU. Prior to Expat Exchange, Betsy worked at AT&T in International and Mass Market Marketing. She graduated from Ohio Wesleyan University with a BA in International Business and German.
Some of Betsy's articles include 12 Best Places to Live in Portugal, 7 Best Places to Live in Panama and 12 Things to Know Before Moving to the Dominican Republic. Betsy loves to travel and spend time with her family. Connect with Betsy on LinkedIn.