What are the schools in Geneva like?
When we asked about the schools in Geneva, they said...
"What makes this school are it's pupils, who learn in what can be a very frustrating and (I am sorry to say it) badly managed school. (Don't even start on the boarding school side). Aside from excellent teachers, and a rich diversity of cultures if I had to criticise it would be that this school lacks the feel of an educational institution. Whilst we will leave our son there as he is happy with the friends he has made and we don't want him to have to adapt to a new environment, if you are searching for a an international school for your child or children, there are better options elsewhere," said another parent with children at College du Leman in Geneva.
"It's an international bubble. All the kids (as of middle schoole) hate being in Switzerland. If you want your child to get some local culture and friends don't put them there. I have seen too many kids not speak much french after several years there which is not a good indicator for their language classes. Some kids seem to stay in beginners for ever and noone seems to push them either," commented one expat when asked about College du Leman in Geneva.
Other Questions:
What are the schools in Geneva like?
If you live in Geneva, newcomers to Geneva would love to hear your answer to this question.
About the Author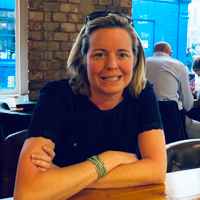 Betsy Burlingame is the Founder and President of Expat Exchange and is one of the Founders of Digital Nomad Exchange. She launched Expat Exchange in 1997 as her Master's thesis project at NYU. Prior to Expat Exchange, Betsy worked at AT&T in International and Mass Market Marketing. She graduated from Ohio Wesleyan University with a BA in International Business and German.
Some of Betsy's articles include 12 Best Places to Live in Portugal, 7 Best Places to Live in Panama and 12 Things to Know Before Moving to the Dominican Republic. Betsy loves to travel and spend time with her family. Connect with Betsy on LinkedIn.