Moving to the Philippines: 7 Things to Know Before You Move to the Philippines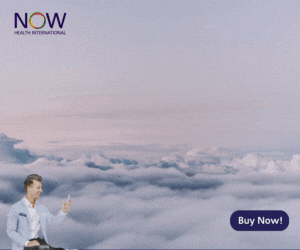 Summary: Expats moving to the Philippines join others that have moved there for work or a lower cost of living during retirement. It's critical to understand what the realities of living there are, but those that successfully make the adjustment believe it is a good place to live.
Expats move to the Philippines for a variety of reasons. Whereas some countries have an expat population mostly for work or mostly for retirement, the Philippines definitely draws both expats in both of these populations.
Visas For Expats in the Philippines
The Philippines has different types of visas, and you need the correct one to legally reside there.
In this thread about visas in the Philippines, you'll see that the law is clear but often not applied evenly. It is a serious risk to take chances in another country by not complying their immigration laws. Be smart, do your research and follow the laws accordingly.
The thread notes that your visa status determines whether or not you need a return ticket when boarding flight for the Philippines. If you plan to visit the Philippines to explore the possibility of moving there, the answer is yes.
Here is a link to the official Philippines immigration site. There is a lot of information... carefully go through everything that pertains to you! Regardless of what you read here or elsewhere, you should assume that requirements can change at any time and without notice.
Here is visa information from the U.S. Department of State's Philippines page. Among other things, it notes that:
"Upon your arrival, immigration authorities will stamp an entry visa valid for 30 days on your passport. If you plan to stay longer than 30 days, you must apply for an extension at the Philippine Bureau of Immigration (BI).
"If you overstay your visa, you are subject to fines and detention by Philippine immigration authorities."
Also review this thread about visas in the Philippines
Where to Move in the Philippines
In our article about the safest places to live in the Philippines, we asked expats already living there what their advice would be to others considering moving to the Philippines. If you read all of their thoughts and the other reports and articles you'll find there, you'll start to gain some serious insight on what it would mean to move and live there.
Here is a great thread about where to move to in the Philippines, which is in large part what the above article is based on.
Here also are tips for moving to Manila and tips for moving to Angeles City
Expat Health Care in the Philippines
As with everywhere else, Expat Healthcare in the Philippines is one of the most important aspects of your move. There is an option called PhilHealth that is offered to people that move to the Philippines, but it doesn't cover everything. Do extensive research and think about your individual health and specific needs that must be met regardless of where you live.
Education in the Philippines
A man thinking about moving to the Philippines and looking for information about schools on our Philippines forum got varied responses.
One woman wrote: "My son goes to an International school here, it's been around for 100 years, pretty good reputation. School can apply for student visa here without any problem, Hope this helps."
Another wrote: "I would NEVER put a child in a public school here. The best private schools are bad enough. Home schooling might be the best way to go."
Perhaps the most pointed opinion offered: "Moving school to just try out if you like the Philippines could easily wreck her chances of making anything of her life. Perhaps you need to think more about your daughter and less about yourself." He also added that "Having a pretty good reputation in the Philippines doesn't transtate [too well] on the world stage. As they say the one eyed man is king in the land of the blind."
If you read the entire thread, you'll find many more opinions and personal experiences. Remember that it is important to consider carefully the individual school, where it's located and try to talk to or otherwise communicate with others that have children who currently attend the school. (Or have in the recent past.)
Retiring in the Philippines
There is always great interest in retiring in the Philippines. Those that live in the Philippines as retirees always have great advice for other retirees considering moving there for retirement.
An expat living in the Philippines offered some advice to someone considering retiring in the Philippines. Here are some thoughts he shared:
"You can't own a house and land in the Philippines as a foreigner, you can buy a condo unit. If you want to work the best thing at the moment is online English teacher. Working in the Philippines requires a work permit, and jobs not easy to get and salary is low. Rent don't buy for two years. Live in or very near a largish town. Don't trust anyone. You will be charged more for everything because you are a rich foreigner. Don't tell ANYONE how much your income is. Don't go out and get drunk and walk home alone especially at night. Do NOT lend money to anyone for whatever reason. Do NOT invest in any business. Philippines is a great place to retire, but it is not for the faint hearted or the naive. I wish you luck."
Ask questions in the Expat Exchange Philippines forum there is a lot of experience here, some good advice to be had.
Expats Can't Own Land in the Philippines
As mentioned above, Expats CANNOT own property in the Philippines. An expat recently advised others that "you can't own a house and land in the Philippines as a foreigner, you can buy a condo unit. Only a Filipino national can own land."
Shipping a Car to the Philippines
If you are considering shipping a car to the Philippines, expats already there will tell you that they have had horrible experiences with customs, and the taxes are enormously high.
One expat advised that, "per my American landlord who brought over a 2005 Vette 2 yrs ago, customs tried to [seize] it and in the end [he] spent a month in Manila to get it released. He paid $15k in tax which he finagled into because originally [they] wanted to charge him $22k, the Kelly blue [book value]."
Another expat simply advised another: "Don't."
Shipping Household Goods
In a thread about shipping goods to the Philippines, expats advised generally that you're better off not shipping much there.
One wrote: "Nothing that I had in my home in Washington was of much use to me here. Almost everything electrical needs 115-volts and it's 220-volts here (though the receptacles are often the same, so be careful). Most everything I had in the states was too big to fit in the homes here (unless you're going for a large "western-style" home). Even the typical queen size bed here is shorter (at 75") and the US-sized queen bed I had wouldn't even fit in the bedroom.
"Nothing in the way of US appliances would work in the two homes I've lived in.
"The only thing (maybe) I wished I had sent over in a Balikbayan box was clothing. I'm not a really big guy at 5' 9" and about 200 pounds but whereas I wear a large (sometimes a medium) in the US, even XL here is too small and XXL is hard to find (and sometimes it's too small as well). Pants are even worse than shirts."
About the Author

Joshua Wood, LPC joined Expat Exchange in 2000 and serves as one of its Co-Presidents. He is also one of the Founders of Digital Nomad Exchange. Prior to Expat Exchange, Joshua worked for NBC Cable (MSNBC and CNBC Primetime). Joshua has a BA from Syracuse and a Master's in Clinical and Counseling Psychology from Fairleigh Dickinson University. Mr. Wood is also a licensed counselor and psychotherapist.
Some of Joshua's articles include Pros and Cons of Living in Portugal, 10 Best Places to Live in Ireland and Pros and Cons of Living in Uruguay. Connect with Joshua on LinkedIn.
Comments
sergeyK
very interesting stuff. thanks for sharing your experience!