Healthcare in India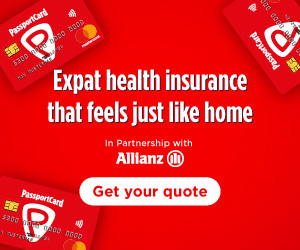 Summary: An overview of healthcare in India - the quality of hospitals, prescription medicine in India, vaccinations, finding an English-speaking doctor in India and more.
Quality of Medical Care in India
"The quality of medical care in India varies considerably. Medical care in the major population centers approaches and occasionally meets Western standards, but adequate medical care is usually very limited or unavailable in rural areas," wrote the US State Department.
"I think you'll find just about any kind of healthcare you need in Pune, including several good hospitals, but with an Indian flavor (e.g., antibiotics prescribed for everything). However, it is not a very healthy city to live in, as it is one of the most polluted cities in Asia," cautioned an expat in Pune.
"You can get elective surgery and other non-critical non-emergency medical treatment in India. The medical care is good and affordable to a US citizen. Of course you have to be selective which hospital and which doctor you may want to seek help from. Quality varies," commented another expat.
Prescription Medicine in India
"Medicine costs are reasonable compared to US. Many pharmacies sell medications. May not get exact name brands as in USA but chemically equivalent medicines can be obtained. Most medications need Prescriptions. Many pharmacies do give out medicines if you tell them the local name," explained one expat. Another said, "For everyday life pharmacists are very good."
Dialing 112 in a Medical Emergency
As of March 2016, India adopted a single emergency number, 112, for fire, medical emergencies (ambulances) and disaster management. Prior to the rollout, there where three different numbers.
Finding a Doctor in India
"Go by word of mouth or a well known hospital. Doctors mostly are attached to hospitals," advised one expat. The US Embassy in India maintains lists of doctors and hospitals in several areas of India.

International Health Insurance
PassportCard Introduces an innovative approach to expat and digital nomad health insurance with no out-of-pocket expenses, no paperwork and no long claim processing, facilitating payout on the spot when you really need it. Outstanding service validated with more than 2 million customers for over 20 years. Get a quote from our partner, PassportCard.
GET A QUOTE
Types of Clinics and Hospitals in India
According to the US Embassy in New Delhi, the different types of medical services provided in India are:
Private Hospitals and private doctors/clinics
Government Hospitals (free care): these might be central government, state government, or focused on particular categories of people and not the general public (i.e., railway employees, Central Government employees or ESI hospitals).
Government Medical Colleges/Research Hospitals (government run; free care)
Primary Health Care Centers (urban and rural)
Government Nursing/Maternity Homes (urban health centers focused on ante-natal care, postnatal care, and deliveries)
Central Government Health Schemes in India is a comprehensive health care to CGHS beneficiaries (free of cost care).
Primary Health Care Sub-Centers (these are mini PHCs) and Municipal Corporation Health Posts (staffed by a nurse, they do ante-natal checkups and immunizations)
Community Health Workers (attached to PHCs, also called "ASHAs").
Anganwadis (Integrated Child Development Services=ICDS): these small centers provide education, nutrition, some health services to small children and their mothers. This is a huge program with a small health component.
Finding a Good Hospital in India
When we asked an expat about hospitals and deciding which one to use, he said, "Mostly private. The service is good. Hospital in India (Hyderabad) are usually crowded. Most hospitals have ambulance service and emergency care available. Quality of care varies a lot from one hospital to the other. Check out local hospitals where expats go. Most likely their care quality is good even though they may be a bit more expensive."
According to the US State Department, "Despite reports of antibiotic-resistant bacteria in hospitals, in general travelers should not delay or avoid treatment for urgent or emergent medical situations. However, health tourists and other travelers who may be contemplating elective procedures in this country should carefully research individual hospital infection control practices." Additionally, they note, "Rh-negative blood may be difficult to obtain as it is not common in Asia."
Prevalence of Rabies in India
"Dogs and bats create a high risk of rabies transmission in most of India. Vaccination is recommended for all prolonged stays, especially for young children and travelers in rural areas. It is also recommended for shorter stays that involve occupational exposure, locations more than 24 hours from a reliable source of human rabies immune globulin and rabies vaccine for post-exposure treatment, adventure travelers, hikers, cave explorers, and backpackers. Monkeys also can transmit rabies and herpes B, among other diseases, to human victims. Avoid feeding monkeys. If bitten, you should immediately soak and scrub the bite for at least 15 minutes and seek urgent medical attention," wrote the US State Department.
Vaccinations
Be sure that you are up-to-date on all routine vaccinations: measles-mumps-rubella (MMR), diphtheria-tetanus-pertussis vaccine, varicella (chickenpox) vaccine, polio vaccine, and your yearly flu shot. Other vaccinations recommended by the CDC for all expats are Typhoid and Hepatitis A. Vaccinations for Cholera, Hepatitis B and Japanese encephalitis may also be recommended for expats.
About the Author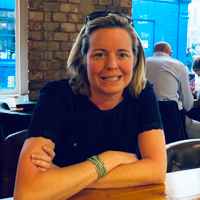 Betsy Burlingame is the Founder and President of Expat Exchange and is one of the Founders of Digital Nomad Exchange. She launched Expat Exchange in 1997 as her Master's thesis project at NYU. Prior to Expat Exchange, Betsy worked at AT&T in International and Mass Market Marketing. She graduated from Ohio Wesleyan University with a BA in International Business and German.
Some of Betsy's articles include 12 Best Places to Live in Portugal, 7 Best Places to Live in Panama and 12 Things to Know Before Moving to the Dominican Republic. Betsy loves to travel and spend time with her family. Connect with Betsy on LinkedIn.
Comments
guest
you can now opt in best medical advice even online. Seems like you have past experience about the Indian medical services. Now, it's emerging way faster than any other developing countries. https://www.productsreviewzone.com