Moving to India
Last updated on Feb 01, 2023
Summary: Expats and digital nomads move to India for a variety of reasons, including the country's rich culture, diverse landscapes, and low cost of living. The most popular cities for expats and digital nomads in India are Bangalore, Delhi, and Mumbai. People looking for a place to live in India can search online for rental listings, contact real estate agents, or look for shared housing options. Additionally, many expats and digital nomads find accommodation through online communities and networks.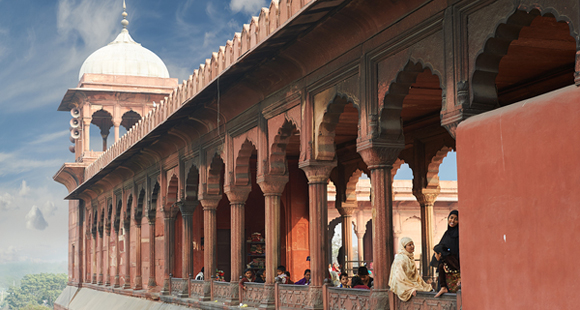 What do I need to know before moving to India?
When we asked people what advice they would give someone preparing to move to India, they said:
"Before moving to India, it's important to make sure you have the correct visa and know the required procedures. Additionally, research the cost of living in India to make sure that it is suitable for your budget before moving. Make sure to pack appropriate clothing, as well as any necessary medications and toiletries. Additionally, it is important to familiarize yourself with India's traditional customs and cultural norms. Knowing the language of the region you will be living in can also be helpful, as some parts of India may have less English speakers. Lastly, consider important factors such as housing, access to amenities, and healthcare before settling in to your new life in India," added another expat who made the move to India.
"The best advice was to bring a great mattress; Indian mattress are not like ones at home. Bring your vacuum cleaner; I have a Kirby so it really hurts that I left it behind. Choose a very good moving company; I thought mine did ok until I heard war stories from other expats (I did send an apology). Get your PAN card ASAP; you can't sign a lease agreement without one. Be very clear to what you want and make sure the settling in people stick to your guidelines as they will waste your time showing things that don't fit; I knew what was on the boat and needed 4 bedrooms and they kept showing us 3 bedroom flats. I knew that I wanted to be close to Indian culture without sacrificing access to expat shopping. I did not want my husband and children to spend more than one hour on commuting. Ask Indians for advice; so many freely helped us navigate the waters. They were our saving grace," explained one expat living in Mumbai, India.
Answer Question & View More Answers
How do I find a place to live in India?
We asked expats how they chose their neighborhood and found a place to live. They answered:
"Finding a place to live in India can be an exciting endeavor given the diverse cultures and climates of the country. To begin, research different cities and regions in India to find one that best fits your lifestyle and budget. Consider if you'd prefer a bustling city like Mumbai or a more rural area like Goa. Once you find a place that your interested in living, find short-term accommodations for the time being such as a hotel, hostel, or Airbnb. Having a short-term accommodation near your prospective area of residence will give you a better idea of the local housing prices, amenities, and services. Additionally, it will help you network with real estate agents and landlords in the area to get the best deal on a long-term rental or purchase. You may also search on expat forums or websites like MagicBricks and 99acres to connect with other expats who are looking for a similar living situation. Lastly, utilize local resources like newspapers and other advertisement sites to find potential places to rent or buy. All in all, doing research, networking and utilizing local resources can help you find the perfect place to live in India," commented one expat who made the move to India.
"We live in Powai; I chose the area by finding the middle spot on the map between my husband's office commute and my kids' school bus ride," remarked another expat in Mumbai, India.
Answer Question & View More Answers
What is a typical expat home or apartment like in India?
"Expat homes and apartments in India may vary depending on the city, neighborhood and price range. Typically, expat homes come with a variety of amenities, such as air conditioning, cable TV, internet access, and security features such as CCTV systems. Most will also come with a washer, dryer, and refrigerator. Expat apartments may be studio, 1-2 bedroom units located in apartment buildings, or villas with larger private courtyards, multiple parking bays and gardens. Some more luxurious properties may have a private pool, gym and library. Expat properties are usually centrally located, in close proximity to shopping centers, cafes, restaurants and other amenities," added another expat who made the move to India.
"We live in 2000 sq ft, flat; 4 bedroom that 3 bedrooms have 2 floor to ceiling wall closets; 5 bathrooms as the smallest is for the maid; 3 patios with 2 small patios attached to 2 bedrooms. The kitchen is small with one sink and a built in stove and a patio for the washing machine. I had to buy the refrigerator. I have a storage room with shelves. I have wall sliding glass doors in 2 bedrooms and the living room, and large window in the dining area, giving the place lots of light, and unfortunately, heat. We have an AC unit in each bedroom and living room. It is smaller than most expats' homes. They tend to live in much larger flats," explained one expat living in Mumbai, India.
Answer Question & View More Answers
What is the average cost of housing in India?
If you are thinking about moving to India, cost of living in probably a key consideration. Expats commented about the cost of housing:
"The average cost of housing in India varies significantly depending on the location and type of accommodation. In general, rural areas tend to have lower costs than urban areas. For example, a one bedroom apartment in a city like Delhi or Mumbai may cost up to $50,000, while the same type of accommodation in a smaller city or rural area may cost just $10,000 or less," explained one expat living in India.
"Lower than home. My area is around 1 lac; we pay less than most expats in Powai, and much more than most Indians. Our electrical bill is much lower than expats, but have my Indian friends falling over in shock," said another expat in Mumbai.
Answer Question & View More Answers
Should I buy or rent a home in India?
If you have not spent a lot of time in India, you should rent before even thinking about buying. We asked expats there about the buy vs. rent decision:
"It depends on a variety of factors such as your current financial situation, your long-term plans, and the current real estate market in India. Purchasing a home can be a great investment and provide security for future generations, but it does require a large financial commitment. On the other hand, renting may give you more flexibility and can be financially beneficial if you plan to relocate in the near future. Ultimately, it is important to weigh the pros and cons of both options before making a decision," remarked another expat in India.
What should I pack when moving to India?
We asked people living in India to list three things they wish they had brought and three they wish they had left behind. They responded:
"Clothing that is appropriate for the climate, lightweight layers, a good pair of walking shoes, passport and visa documentation, medications, toiletries, basic kitchen items, blankets, towels, a mosquito net, a laptop and other electronic items, books and a few luxury items for comfort, an address book for keeping in contact with family and friends," remarked another expat who made the move to India.
"I wish I brought my vacuum cleaner as Mumbai is terribly dusty. Otherwise, I've been able to buy anything else I need. I wish I left all my oven cookware behind as ovens don't come with flats. It is an appliance I'm not willing to buy," explained one expat living in Mumbai, India.
Answer Question & View More Answers
What cultural faux pas should I try to avoid making in India?
We asked people in India if they could share any humorous cultural blunders they commited. For new expats, keep in mind that these incidents are an inevitable part of expat life. Learning to laugh about them is the key!:
"It is important to be aware of the cultural and religious norms in India before visiting, as inappropriate behaviour can lead to embarassment or offence. Respect local religious beliefs and avoid public display of affection, as it is seen as disrespectful. Dress appropriately, especially when visiting shrines or religious sites, as should be covered up as much as possible. Showing the soles of one's feet can be seen as offensive, so avoid pointing or placing your feet towards someone. Avoid overtly sensitive topics such as religion, caste, and politics in conversation. Do not touch people with your left hand, as this is considered unclean in the Hindu culture. Lastly, be aware of the Indian custom of determining the caste system, and avoid making assumptions or asking about it," said another expat in India.
"It's all been language based hilarity - the words for /very/ and /ghost/ can be pretty similar," added another expat who made the move to Mussoorie.
Answer Question & View More Answers
How are healthcare services India?
When we asked expats and global nomads about the quality of medical care in India, they replied:
"You can get elective surgery and other non-critical non-emergency medical treatment in India. The medical care is good and affordable to a US citizen. Of course you have to be selective which hospital and whcih doctor you may want to seek help from. Quality varies," added one expat living in India.
"I can't wait to return to the delicious French Indian fusion food and regional Indian specialities that is found in Pondicherry.," offered another expat living in Pondicherry.
About the Author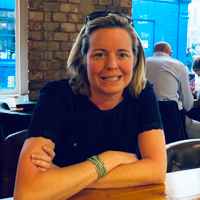 Betsy Burlingame is the Founder and President of Expat Exchange and is one of the Founders of Digital Nomad Exchange. She launched Expat Exchange in 1997 as her Master's thesis project at NYU. Prior to Expat Exchange, Betsy worked at AT&T in International and Mass Market Marketing. She graduated from Ohio Wesleyan University with a BA in International Business and German.
Some of Betsy's articles include 12 Best Places to Live in Portugal, 7 Best Places to Live in Panama and 12 Things to Know Before Moving to the Dominican Republic. Betsy loves to travel and spend time with her family. Connect with Betsy on LinkedIn.