Will I be able to find a job in The Hague?
When we asked people about industries and career opportunities in The Hague, they reponded...
"Foreigners often have jobs in The Hague in a variety of industries, such as hospitality, IT, finance, and education. Many foreigners also work in the city's international organizations, such as the International Court of Justice, the International Criminal Court, and the Organisation for the Prohibition of Chemical Weapons. Additionally, many foreigners work in the city's embassies and consulates, providing administrative and diplomatic support. Other popular jobs for foreigners in The Hague include teaching English, working in retail, and providing translation services," commented one expat who made the move to The Hague, The Netherlands.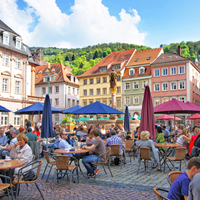 Furnished Rentals in Netherlands from Homelike
We've partnered with Homelike, to connect expats and newcomers with temporary accommodations in Netherlands. If you're moving to Netherlands, rent a short-term, furnished apartment or home for the first few months from Homelike and take your time figuring out the best place to live in Netherlands.
SEARCH RENTALS
"As previously mentioned, many people work for international organizations and businesses, the Dutch government, or foreign embassies," remarked another expat in The Hague, Netherlands.
Other Questions:
Will I be able to find a job in The Hague?
If you live in The Hague, newcomers to The Hague would love to hear your answer to this question.