10 Tips for Living in The Philippines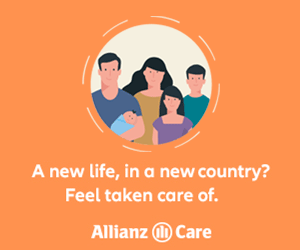 Summary: Expats seem to unanimously agree that the best thing about living in the Philippines is the Filipino people. The cost of living is another thing to love. Expats share their tips and experiences living in The Philippines.
The Filipino People
"The best thing about the Philippines is the people. I have never encountered a more optimistic group in all my life. They help one another when they are in trouble. Families are close. For the most part, the people are not driven by what brands they wear or type of car they drive (though sadly there are signs that this is starting to slowly change in the metro areas)," said one expat living in Alabang.
"The Filipinos are such a happy, family-oriented culture and I cannot believe how friendly our neighbors are. I have never experienced anything like this friendship in my 80 years living in USA. Americans are too busy and self-centered to even notice a newcomer until they really get to know him,"
" I learned in quick order that Philippinos are the nicest, most caring, gentlest people in the world. They are not what movies, books and the news would have you believe. The relationships I built will last a lifetime. I feel that I am part of a large family in the Philippines," said another expat.
Culture Shock
"They will openly comment on your appearance in ways that Americans won't. (Wow, you're fat! You're SO tall! Your feet are HUGE!) This will sometimes be accompanied with pokes or pinches. This is all observational. Nothing mean is meant by it, despite how we've been conditioned to hear it. As a parent, the other thing that has been very hard to get used to is that women I've never seen before will touch my children. There is still a belief here among some that what a mother sees or touches while she's pregnant will affect the looks of her unborn child. The Philippines is a country that, right or wrong, aesthetically prizes light skin and European noses, so it's not uncommon for young women to come up to my children when we are out and about and just start stroking their cheeks. Sometimes you also come across older ladies who just like to stroke and pet cute little kids, no matter what their race, and feel free to do so. My kids are used to it now, but I still have to control the urge to tell these women to step back and keep their hands to themselves. Nothing untoward is meant by it, and it's actually a complement; they are saying they think my kids are cute. So, thanks for that? I just bite my tongue and move us along as soon as we can," said one expat.
Learning Tagalog
"I am a student of European languages but Tagalog is so different in structure and vocabulary that I have given up trying to learn it. However, much of Tagalog is from the Spanish which I know and so many, many English words and whole phrases are thrown into conversations that I can usually grasp what the subject is at least. Also filipinos are emotive and watching them while they talk helps too," said one retiree in Manila.
"In the Philippines, English is one of the official languages. The other is Tagalog (sometimes referred to as Filipino). There are also many regional dialects. It's well worth learning a little Tagalog not that it's necessary to use it all day every day, but, as always, it's polite to your hosts," advised one expat.
"My husband speaks Tagalog fluently. When I'm in the city, almost everyone is able to speak English well enough for us to understand each other. I've picked up about 100 words of Tagalog, but I'm really bad with languages and I only regularly hear it spoken once a week, so my progress has been slow. We've been here three years, and just committed to 5 more, so I'm biting the bullet and taking formal lessons in Tagalog in the new year," explained another expat.
Foreigners Cannot Own Land in The Philippines
"Be advised that foreigners are not allowed to own property in the Philippines. You can buy a condo, but someone else owns the land and you are at their mercy in that type of sale. If one of you are Philippino then you can buy a place in the Philippino name," advised one expat.
" I had a Filipina wife so we purchased our home about 10 years ago. Homes were extremely inexpensive back then due to the eruption of Mt. Pinatubo. I bought everything for under $30,000 US and spent maybe $5000 more on improving the bathrooms and kitchen. Additionally I bought a few window type air conditioners as it does get rather hot there. One thing to be aware of, electricty is not cheap there and running a single air conditiong unit can increase your electric bill by $100. My wife died a few years later and I now own the property myself. Be aware, that is the only way a "foreigner" can actually own land in the Philippines," explained another expat.
Schools in The Philippines
"For about $800 a year I send my daughter to a very good private school there and after her first year she spoke and could read and write English almost as good as I. I was truly amazed at how well she was educated. Six years old and she could read almost anything. Her writing lags behind her reading somewhat but she certainly can read quickly and her pronunciation is excellent. It's mostly at university level where the schools tend to fall off," commented one expat living in Angeles City.
Expats have reviewed numerous schools in The Philippines including International School Manila, British School Manila, Leaders Christian International School in Makati and others.
A Sad Aspect of Life in The Philippines
One expat living in Angeles City advised, "I would tell a person considering a move to the Philippines and up to Clark to pay close attention during the look-see trip. If you are going to be assigned to this area, go out on Field's Avenue and experience the life there. It is not something that everyone can come to terms with. Seeing young girls clad in a string bikini with a number tag pinned to her bikini bottom can be a horrifying experience. I only entered one of those places two times during my 2.5 years in the Philippines. It pains me to know that people have to live like that to put rice on the table. It is their choice though, so I make no judgements. It is just something that makes you scratch your head and wonder what will become of the world in our lifetime?"
Job Opportunities in The Philippines
"Call centers, English institutes, esp. in Metro Manila, Baguio, and Cebu. There are tons of opportunities available, depending on your expertise. Most people find jobs or work thru making contacts with friends, relatives, co-workers, or (my preference) just approaching people and introducing yourself as wanting to work or do business," explained one expat working in Manila.
Where to Retire in the Philippines
In her article, Retiring and Living in the Philippines for expats, non-expats and returning Filipinos, Pinay Mentor says "There are a lot of wonderful places to retire in the Philippines. It will all depend on your preferences. I personally prefer cooler places like Tagaytay, Laguna, Batangas and Cavite. Although Baguio is the coldest place, it is way too far up to the mountains. Luzon is quite a big place from North to South. I prefer the Southern area because it is cooler and less hit by typhoons with higher elevations. Visayas is really hot, but surrounded by beaches and less expensive than Metro Manila areas. Cebu, Bacolod, Iloilo, Leyte are some of the favorites. Mindanao is quite a wonderful place as well. There are a lot of what I can call virgin islands here. Never been commercialized. There are 10% muslims in the Philippines and most of them live out here in Mindanao. Davao, Malaybalay, Iligan, Misamis are some of the great ones that I personally been to. They are all wonderful places to visit specially if you love snorkling. DId I forget Palawan? One great place to visit too!"
"I have lived for 25 years in Davao City and I must say it is the best place to retire. The place is accessible to domestic and international routes, with a state of the art international airport. Beach facilities is available in less than an hour, with virgin areas, clean and food that is truly affordable and fresh. The medical facilities and expertise of doctors are at par with that of Manila. All specialities of health are available, as well as good areas of interventions. Cost is definitely much lower than that of Manila. My recent travel made me aware of high end facilities now present, Malls in Manila are in Davao City, stores in Manila are also there, restaurants are both high end and affordable. With a good local governance, peace and order and cleanliness has been maintained in the place. NOt necessarily spared of crime, it is definitely a safer place than a lot of urban places in the Philippines, thanks to good leadership. Since Mindanao is a connected place being one island, Davao City is accessible via land transfer s to neighboring places, where tourism is high, nature is awesome, cost is a surprise. Retiring in Davao City Philippines is surely a thing I most recommend," advised one expat in Davao City.
"My favorite beachy place to go so far that hasn't been overrun with tourists is Baler, on the Pacific side, about 4-6 hours north of Manila. It is still a small town, but there is a small downtown area, a large wet market, a good amount of public transport, a hospital, etc. There is a bus terminal at the wet market where you can get transport into Manila on some fairly comfortable, air conditioned buses. There is a beachy/bar scene, but it all seemed to be in one area of town. We're not here as retired people, but if we are still here when we retire, Baler is the sort of place I'd like to land," said one expat.
Cost of Living in The Philippines
"Make sure that you have some savings so that you can live on your own without a job, or without relying on someone for at least a year. A budget of $1000 a month will be a good start, depending on your lifestyle and area where you want to live," said Pinay Mentor in her article,
Retiring and Living in the Philippines for expats, non-expats and returning Filipinos
.
"Standard of living in the Philippines depends on the location where you want to stay. If you go to the countryside, $1,000.00 could give you and your wife a comfortable life. Internet, TV all in. Again, you have to find out where you want to stay," explained another expat.
"For 1200 US a month you can live like a king by local standards. The key is location and your level of comfort. If you need Western comforts (and most expats do) a good place to begin may be Makati, subletting a condo (Filipino owned, never off of another expat due to the income differentials). An example, I live primarily on Mindanao but sublet an unfurnished studio in one of Makati's finest buildings (Rada Regency) and pay 210 US a month plus electricity and cable/broadband. If I ate in and lived decently I could live extremely well for 800 US a month including an active social life. If you flock to expat colonies, like subdivisions in and around Angeles, Baguio or Cebu you will pay more, sometimes significantly more," described another expat.
Medical Care in The Philippines
"Asian hospital has one of the best heart specialists in the country who also goes back and forth to Washington DC where he does heart surgeries. Our Philippine Heart Center is way north in Quezon City and most of the time, people even from all over the Philippines will opt to go there because they have more specialists. Alabang, Muntinlupa CIty where Asian hospital is not too busy compared to places if you go to Makati northbound. Southbound, like Laguna are Cavite are right outside Muntinlupa city and more laid back, secure and both have International schools. If you prefer cooler climate, go further a little bit towards Tagaytay, they have Tagaytay hospital, about two hours away from Alabang. Next to Metro Manila will be Cebu where they have great hospitals like Cebu Doctors hospital and they have international airport and the island is not that big. You can be in a laid back place which can be 30 minutes away from the city or at least an hour away," said one expat.
About the Author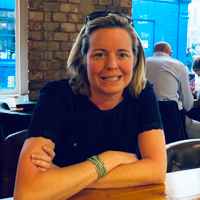 Betsy Burlingame is the Founder and President of Expat Exchange and is one of the Founders of Digital Nomad Exchange. She launched Expat Exchange in 1997 as her Master's thesis project at NYU. Prior to Expat Exchange, Betsy worked at AT&T in International and Mass Market Marketing. She graduated from Ohio Wesleyan University with a BA in International Business and German.
Some of Betsy's articles include 12 Best Places to Live in Portugal, 7 Best Places to Live in Panama and 12 Things to Know Before Moving to the Dominican Republic. Betsy loves to travel and spend time with her family. Connect with Betsy on LinkedIn.
Comments
guest
Hello I think your import on the expats opinion is really a big help it helps me a lot since i will be retiring in cavite philippines and where me and my filipino wife will be living so keep up the great work your doing thanks a million again
HGQ2112
Nice piece, Betsy. Wholly agree. Hector G. Quintana [email protected] "Those who are unaware they are walking in darkness will never seek the light." -- Bruce Lee
pqmaxon
Well done. Concise and clear. Paul Maxon Tucson,AZ (now globe trotting)
barneywesley
Gd FYI i had visited the philippians back march this year stayed in city of laoag at resort had a gd time.will retire in two years.From USA.My question with my pension check with direct deposit should i have deposit in Philippiano bank or USA bank then transfer it over to philippiano bank .Health care question? how much dose it cost for health care for single person? and what health care provided do you reccommend.Housing I am not sure where i want to live yet, to fit my life style.I like scuba diving, water sports, and beach and enjoy working out staying at gym. In terms of transportation i like having my own vehicle,is it advisable to by car their? and what about car insurance?I do not like Manila to fast and busy...I like to live where their internet connection,cable T.V for USA channels safe area..friends recommend Mactan,Cebu,Lapu-lapu .your thoughts..my pension check should be about $ 2,200.00 or more substanial savings....your thoughts ? my e-mail [email protected]
guest
Fantastic article! I've gone from trepidation to excitement. Maybe I CAN make this move.
12Point6
very accurate assessment, I have been to the Philippines at 3 times last 2 years and I am thinking seriously retiring there but I really don't want to sit and do nothing. I would like to do some small trading business, I wonder if you can help me answer the following question, Can a SRRV holder register a business in Philippine ? thanks 12Point6
guest
Hi Betsy, Any reference on how a retired Californian can pay for medical care if retired in the Philippines? Does medical or medicaid support retirees in the Philippines? Thank you.
magicboxph
Hi Betsy, you painted a balanced picture of our country. If one choose to live in a rural place like my province Camiguin, just bear the Internet facilities well below par in your country. There's IDD phone though.
guest
Hello! A very interesting article, after living here since 2006, I have pretty much seen and heard it all. As to foreigner's owning property. True one can purchase property in a Filipino's name and build a house on it that one "owns" but naturally you (as the foreigner) can be kicked off the land since you don't own it. Your recourse, sell or move the house? Well I talked with a circuit judge at a Mason's meeting, I was told by this individual there is a little know thing "loop hole" called an Unconditional Transfer of Certificate of Title with Special Power of Attorney" This grants the foreigner, not ownership, but stewardship, i.e. the Filipino's name the property is in can't sell, lease, rent, pawn etc, etc, the property a foreigner pays for, even though it is legally the Filipino's, he (the Filipino) has transferred all control over it to the foreigner that has paid for the land in the Filipino's name (except the taxation). Ergo you can do what you will with the land (build on it rent it out lease it sell it etc without the Filipino's owners permission. All this without worry of breakup, (if married) or what ever comes along. Can anyone tell me if this is true?
terrytarbeck
Your information is very interesting. I retired recently and I'm moving to Cebu soon. My gf lives there. I like Cebu but I want to check out other areas. Thanks.
843190
Hi there, I find this article very useful. Anyway , I was born and raised in the Philippines. I left the PI in 1984. I married a white American man. We are both 57 years old. And we are thinking of possibly retiring in the Philippines in 3 years. My husband and I are both divers. So we are thinking of living close to the water. My questions are: Where is the best place to retire since we both love to dive? Terrorism and crime rate are my concern. How bad is the threat of terrorism in the Philippines? What cities close to the water have the lowest crime rate? Thank you so much in advance for any information you could provide us.
ed60629
Retired, arrived here in October of 2014. Married to a Filipino girl and came here to have a baby for about 1/10 the cost back in the U.S. Was planning on staying but have since changed my mind. Living in Davao and renting a closed community townhouse in an ocean area called Beach Club. Rent is 20,000 pesos a month, about $465 a month. The roof leaks bad and the plumbing is bad. Also signs of termites and after we moved in found the townhouse was ant infested. From what I'm finding out these are common problems here and about the only way to get a decent place to live is buy a condo. After figuring out the extra costs of decent living conditions it's actually more expensive to live here than in decent areas of the U.S. Also, there is no opportunity here, even with a college degree it is very difficult for locals to find work here. To stay here would mean our little girl would have little or no future. We are going back to the U.S. in September.
frugalfancyfit
Great article. My husband and I will be moving to the Philippines in less than two years and can use all the tips we can get. We plan on visiting a few islands for a year, but plan on settling in Makati (unless one of these other places) blows us away. Great way of describing the Philippines! - Melody Frugalfancyfit.com
frugalfancyfit
Great article. My husband and I will be moving to the Philippines in less than two years and can use all the tips we can get. We plan on visiting a few islands for a year, but plan on settling in Makati (unless one of these other places) blows us away. Great way of describing the Philippines! - Melody Frugalfancyfit.com
ed60629
I lived in Davao, Philippines for one year, had enough and came back to the US. Things like scarce water with no running water during the day at times, Electricity is cut off at times, and being targeted as a "rich American". There may be other islands nicer than Davao but farther north you are in the typhoon belt. Also, found it difficult managing funds in the US from the Philippines. I am married to a Filipino and she came to the US in 2009. We moved to Davao in 2014 to have a baby and possibly stay but decided it was too stressful living in Davao. When we got back to the US wife said she was happy to be back in the US.
guest
This is an ok article and sounds rather outdated. Tagalog isn't that hard to learn, you just have to put your mind to it and do it. We plan on retiring to the Philippines in a few years and we have visited often so we know the areas where the expat communities are . Those areas IMO if you want to assimilate into your new country should be avoided. Learn the language, culture, and people and it will take you far. It does look like most of what's written are quotes from other people which is ok, but I would rather have heard directly from the author about what she thinks. Visit the Philippines and look at a lot of different places including other islands to find out where you would like to settle down.
guest
Lived in Davao two years. Best and worst time. As a widowed father of two raising kids I was constantly approached for money, overcharged and even brought to the kangaroo court of the barangay by a crazy woman, literally saying to the barangay "We can get his money!" for a fictitious crime.If you are white you are a target. On the other hand, we lived a comfortable lifestyle, had a maid/cook and house cleaner. My daughter went to an excellent school at Faith Academy. We dined out, took taxis everywhere and bought a closet full of great clothes. We could not register our vehicles without a bribe at LTO. A woman working there began screaming when I refused. As luck would have it, I was on the same flight as her one day with her family dressed to the nines in the airport bar and resto. I'm pretty sure she couldn't do that on her salary.. I took the opportunity to give her a foul look. Just couldn't hold back. Corruption is everywhere in government. It's like DC on a massive scale. I had a lot of fun and ended up marrying a young, beautiful Philippina half my age. I couldn't do that anywhere else. She speaks English, Tagalog and Bisaya, cleans like a white tornado and is learning to cook. I play a lot of golf, so retiring in PH is heaven. Great courses everywhere at a fraction of the cost. Golf includes a cute caddy ($7), nice locker room with showers and towels and usually a great resto with cold beer. Sweet! My retirement is close to $55,000USD so I'm living well above anything under the Obamanomics disaster. We can eat out every day if we choose at the best restos. Food is great. Clothes are terrific. Most people outside govt are fine. It did take almost 1 year to get our ACR Cards which are good for 1 year. My son never did get his. They are $100USD each. I strongly suggest using an agency to conduct govt business.
HigleyPundit
Good article, Betsy, with very relevant material. Everything included seems to agree with our own experiences since arriving. We are both retired American citizens, although my wife was born in Leyte and graduated UP. As a new member of Expat Exchange, I look forward to learning from who have been here longer. As an unrelated aside, I also have German as one of my majors and I certainly hope that you have retained more of the language than I have! :-)
HigleyPundit
One comment I would add to those I have read here: My Philippines-born wife and I - both college-educated, retired American citizens with light-colored skin -have experienced absolutely zero problems with any type of government graft or personal discrimination in our couple of years here . The people we encounter on a day-to-day basis are pleasant, friendly, welcoming and - like most other countries we have lived in - treat us pretty much the same way we treat them. So far we have bought property, had a house built, gone through the many and varied tax-related issues, building permits, banking and visa issues, etc. without ever once having had to pay a "bribe" or any other type of "extras", That said, we live just a few kilometers outside San Pedro City (Laguna Province, Luzon, a few miles south of Manila) and experiences in other areas or for other newcomers may differ.
guest
thanks I never read anything that was good until now thank you I have been here 9 years I am in Digos in Davao del sul