8 Tips for Living in Turin, Italy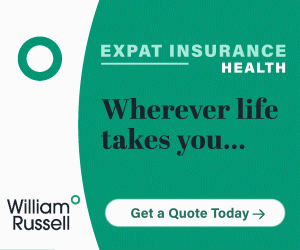 Expats in Turin, Italy share advice for people moving to Turin. From the reality that life in Italy is challenging, to the fact that most apartments come without kitchens and should be negotiated for as part of your rent, expats constantly stress that you should be prepared what awaits you in this city in Northern Italy.
Torino, Italy or Turin, Italy as most English-speaking expats refer to it, has an estimated 2.2 million residents in the metropolitan area and is located in Northern Italy. Turin is about 3-4 hours from Geneva, Lyon and Nice and 2 hours from Milan.
1. Living in Torino, Italy is MUCH Different than Being a Tourist
An expat living in Torino, Italy cautioned newcomers saying, "please, realize living in Italy is not like Germany or England. So much different than coming and seeing the sights and staying in a hotel. Life is hard for most Italians. Both spouses work to be able to afford a small apartment and cover expenses. It isn't quite like Mexico or Spain. More of a '2nd. world' country, if that's a word. Has Internet and cells phones, but power outages, antiquated ways, and ancient buildings that are falling apart."
Another expat added, "please find out as much as you can about what life is really like there. See apartments of people - coworkers - so you can see how they really live. It takes hours to do a tiny load of laundry. While it is running, don't turn on any other appliance or you'll blow your fuses. And you may have to air dry that laundry all over your apartment because it rains for 3 days straight. You can hear all the neighbors all the time. And, the ones across the street."
William Russell's private medical insurance will cover you and your family wherever you may be. Whether you need primary care or complex surgery, you'll have access to the best hospitals & doctors available. Unlike some insurers, we also include medical evacuation and mental health cover in our plans (except SilverLite). Get a quote from our partner, William Russell.
William Russell's private medical insurance will cover you and your family wherever you may be. Whether you need primary care or complex surgery, you'll have access to the best hospitals & doctors available. Unlike some insurers, we also include medical evacuation and mental health cover in our plans (except SilverLite). Get a quote from our partner, William Russell.
2. What Expat's Love about Living in Torino
One expat in Turin, Italy said that she appreciates, "cheap wine, fresh food, rich history, learning a new language and watching my kids learn it." Make sure to make connections with the International Women's Club of Torino - whether you are a woman or man. They are tremendously helpful in getting you set up for living there," recommended another expat.
3. Culture Shock in Torino
"[The culture shock was] huge! It's like a 3rd world country except for the cell phones everywhere you look. Lots of graffiti. Run down buildings. Many business still running with paper and pencil. Store closures. Limited shopping hours. The extreme heat without a/c in the summer - and the heat indoors anytime it's slightly chilly outside. The medical care - no records kept at your doctor's office, no lists of your meds at the pharmacy so you don't get drug interactions. And, don't get me started on services for special needs kids... Depression, homesick, definitely. Especially when the internet has iffy connections or when it took months to even get it set up. The continual mold on the walls of the bedrooms -- that no Italian we met thought was a problem. Anger at the continual bureaucracy where ever you go. The sheer amount of paperwork needed to come. And then being told much of what the Italian embassy told you in the U.S. was wrong or not had an apostle or wasn't an official translation of your child's birth certificate," described one expat when asked about experiencing culture shock after moving to Italy.
4. International Schools in Torino, Italy
The International School of Torino welcomes students from pre-K through Grade 12. It offers a complete academic program in English with the full range of International Baccalaureate programs: IB Primary Years Program, IB Middle Years Program and the IB Diploma Program. The International School of Turin is located in Chieri, about a 30 minute drive from the city. Lycee Francais Jean Giono Turin, a bi-lingual French-Italian school, is located about 15 minutes from city central.
5. Expat Families in Turin
"We live in a two-family duplex with a yard in the wooded hills area just outside Torino city limits. Very typical of most expats I know who have children. It's closer to the international school in Chieri. And, easy to get to the city (10-15 minutes). And, much quieter. Easy to get to shopping. We chose the hills "Percolina/ Colina" area, because of the availability of yards for our kids to play outside. Parks in the city were made for kids 5 and under. We have school aged kids. There's one in the Park of Rememberance. Prices for places with yards and 2 family shared homes were about the same as in the apartment buildings we saw in the city. We had to buy a car though. Was very worth it," described one expat mom in Turin.
6. Finding a Home in Torino
"Know that there is no MLS listing for all the area possible apartments. Each real estate office and each agent has his own set of apartments to rent. If you don't like the ones you see, ask what another agent has listed," explained one person who moved to Torino, Italy. Another expat in Torino said, "we used a Relocation Agent I asked the company to hire. We looked at 15-16 apartments, most of which were terrible. Landlords rent the 4-walls and not much else. Painting, repairs, lighting and installing a kitchen is up to the tenant (Ikea is the most economical for kitchens). We have only 1 car, so it was important to be on/near a public transportation line (excellent, by the way) and close in to the city."
7. Negotiate the Kitchen as Part of Your Rent
One expat had a great tip, "realize you may need to purchase your own kitchen for the apartment you rent - stove, cabinets, sink, dishwasher. They aren't guaranteed even if you see them in the kitchen when you view the place. Negotiate for them as part of your rent so you don't have to get rid of them when you leave."
8. What to Bring When You Move to Torino, Italy
"Lots and lots of over-the-counter medicines. They are 3 times the price and mostly behind the counter at the pharmacy. Not in grocery stores I could find. A sling-box. To watch TV in English - to relax and give my brain a rest from talking in Italian all day. Cable is expensive and channels in English don't necessarily show current shows. Lots of those super-huge ziplock bags. The ones that are 2 or 3 feet tall. With the conditions very open air, we have lots of trouble with mold on the walls and musty wardrobes. I'd put any clothes, linens, anything wool in those bags to protect them," advised one expat in Torino.
"Good Seasons Salad Dressing Packets. The fresh produce is fantastic, but salad dressing is either oil, vinegar with salt & pepper, or creamy brands from France. The seasoning packets are fantastic when made with olive oil and balsamic vinegar! Small cookie sheets & baking dishes: ovens are smaller. A good camera to document our adventure from the beginning," said another expat. When asked what not to bring, one expat said, "don't bring: more clothing. Relocating from the Northeast, our clothes were too heavy (even Northern Italy is mild compared with Boston--both winters are summers). Also, Italians tend to be more formal and more fashionable in their attire. Short-Ban Radio. Never used it. Bikes. They were stolen."
About the Author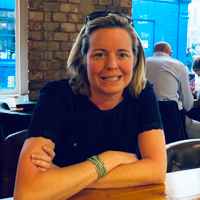 Betsy Burlingame is the Founder and President of Expat Exchange and is one of the Founders of Digital Nomad Exchange. She launched Expat Exchange in 1997 as her Master's thesis project at NYU. Prior to Expat Exchange, Betsy worked at AT&T in International and Mass Market Marketing. She graduated from Ohio Wesleyan University with a BA in International Business and German.
Some of Betsy's articles include 12 Best Places to Live in Portugal, 7 Best Places to Live in Panama and 12 Things to Know Before Moving to the Dominican Republic. Betsy loves to travel and spend time with her family. Connect with Betsy on LinkedIn.
Comments
Claoxt
I am an "expat" in the opposite way, born in Turin and living in China. I found this article extrimely unbalanced. It seems that everything is based on the unfortunate experience of just one family. Houses in Turin are NOT generally humid and in bad conditions as described. Internet is working and power supply is perfectly stable... to me it seems someone has rented an old, badly mainteined apartment in the old city center, with poor wiring and connections... this is NOT the rule in Turin! Heavy burocracy, yes, I can understand... but why one should bring "salad dressing" in the country of the best olive oil and vinegar in the world?
guest
3rd world? Really? In Europe in general, the outskirts are more rundown and the closer you get to the center, the nicer things are. Turin is certainly this way. If you come at this with the American idea that the suburbs are nicer than the inner city, you will be disappointed. Also, I can say that apartments in the city are not more expensive than US cities where I have lived...not even close to Boston. Maybe if one is trying to do this on a square footage basis. A 2000 sq ft place in the city is going to be a luxury property by definition because an Italian family wouldn't see the need for anything that large. Also, we have been in Turin for years and I think we've had one very short power outage. Food tends to be much better quality. We eat less meat, but it is better. Clothes... it depends. If you want to buy a suit, it will be cheaper and better in Italy. Casual clothes we tend to buy in the US. I think the key to living here is to live more like the Italians. If you try to live on an island with your own rules, you will likely be disappointed. (I got an error on my first post, so I may end up with two)