Living in Merida, Mexico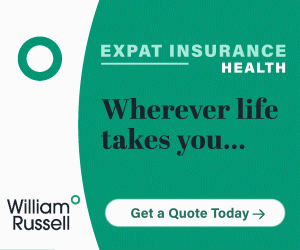 Merida offers expats just about everything they could ask for... affordable living in a great atmosphere, high quality health care, striking distance to the ocean, and much, much more.
People that move to Merida, Mexico report a high quality of life and in a vibrant and modern city with so much to do. Does it get hot? Of course, but those who have chosen Merida as their home have decided it is well worth it!
Population: 892,000
Location: Yucatan Peninsula, 22 miles from the Gulf of Mexico
U.S. Consulate General in Merida
U.S. Embassy in Mexico City
Expat Satisfaction in Merida is High
In our Best Places to Live survey of expats, all of the respondents in Merida reported that they were either "Extremely Satisfied" (17%) or "Very Satisfied" (83%).
One expat shared: "I have lived in 3 countries and only visited one before moving. The first country (Nicaragua) was more than I imagined, more fun, more authentic. Wonderful people and low cost of living. And pretty. The second was far less than I expected. Merida, Mexico, my 3rd country, is so much more than I expected. I knew that it had a lot of things to do but I did not imagine it as pretty as it really is. Also, the size is larger than I imagined, the city is huge and much more sophisticated than I imagined. This gives me lots of places to go and things to do. There are some really great free activities weekly that are nicer than I pictured. The museums are fantastic. All this and rental prices continue to be low. I am very happy I chose this city and it will be my home."
What is Merida, Mexico like?
One person shared in a moving to Merida, Mexico report that "Merida is made up of the Centro area (downtown) and then many different neighborhoods which are called colonies and Fracc's. We were told by a realtor that many expats move to the North Merida area, which is nice and very safe with many stores and restaurants. He said anything above Calle 59 is good. We ended up finding a place in a small neighborhood called San Pedro Uxmal. I don't think there are many expats there, but the home had everything we wanted and the price was good. We are very happy there."
"Merida is a wonderful community, diverse and welcoming to us. We bought a house during our first visit and have been very happy about that decision."
"We have had a couple of encounters with the local and state police, wonderful people and so helpful. This is our first experience living outside the US, thrilled with the choice."
"We all need to adjust to new things, in Merida it is easier and the adjust,net is gradual and samewhat pleasant. It is as easy as you want it to be!"
"Before moving to Merida come during the hot, dry seaon; April, May, June. The best is intolerable to some."
"Merida is a great place to live, though it is VERY hot and humid here."
Health Care in Merida, Mexico
In our Best Places Survey, all of the respondents in Merida agreed that Health Care Services were less expensive than in the United States. Additionally, they indicated that the medications they need are available in Merida.
One expat there described the healthcare available succinctly as: "Competent, thorough, reasonable cost."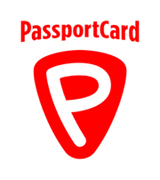 PassportCard Introduces an innovative approach to expat and digital nomad health insurance with no out-of-pocket expenses, no paperwork and no long claim processing, facilitating payout on the spot when you really need it. Outstanding service validated with more than 2 million customers for over 20 years. Get a quote from our partner, PassportCard.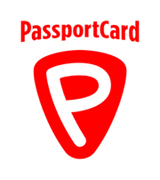 PassportCard Introduces an innovative approach to expat and digital nomad health insurance with no out-of-pocket expenses, no paperwork and no long claim processing, facilitating payout on the spot when you really need it. Outstanding service validated with more than 2 million customers for over 20 years. Get a quote from our partner, PassportCard.
Here is a sampling of private hospitals available in the Merida area:
Faro Del Mayab Hospital
Hospital Star Medica
Clinica de Merida
Clinica de Merida
Clinica de Merida

Please note the following from the U.S. Consulate General in Merida:
"All doctors, hospitals or medical facilities, public or private, will require full payment for services to be rendered, in cash or by credit card, at the time of service. Most are NOT able to bill your US insurance company for payment. Rather, they will give you receipts for your payment so you may request reimbursement from your U.S. insurance carrier; be sure to get an itemized bill. We have had many cases of U.S. citizens not allowed to discharge from local hospitals until payment is made in full."
Is It Safe in Merida?
All of the expats in our Best Places to Live survey from 2020 indicated that they feel safe in Merida. One expat shared: "I feel safer in M?rida than I do most places in the United States."
Expat Social Life in Merida
In an expat report about living in Merida, "My overall expat experiences have been better than my expectations. The people have been warm and friendly, and very helpful everywhere. I made friends easily and the expat community gave me introductions to some really great people and activities. This experience is much better than I expected and I'm so very happy to have done it."
Restaurants to try in Merida: Porfirios Restaurante offers great Mexican food in a great space, while Sonora Grill offers excellent steak, seafood and more.
Working in Merida
An expat advised that: "Manufacturing, construction and power are the main industries of Merida. Of course, it is the capital of the Yucatan region, so tourism is very active here as well. I am a retiree so am not in the job market. I will say that you can work here as a foreigner but need special permission on your visa, as most countries protect their jobs for their citizens. A great way to work is invest in opening a business."
Real Estate in Merida
Home prices and rent in Merida is generally well below what you'll find in the United States, Canada or the United Kingdom. However, there are offerings and situations for most every budget - big and small.
An expat who responded to our Best Places to Live survey in 2020 shared: "Expats tend to gravitate towards realtors who cater specifically to expats and are frequently expats tgemselves. They're told that it's urgent they buy ASAP because prices are going up. New expats make poorly informed choices, buying houses that have been poorly cared for or poorly "restored", houses in areas where utilities are problematic, street flooding, proximity to bars, dogs barking, etc. Rather than rent for a year or two and become familiar with the city they jump right into buying. If one wouldn't do that in their home country why would one do that in their new country? Beware real estate flippers."
"The only issue on affordable housing is that Americans are buying up property here then renting it out at USA prices!"
"One thing is very important if you are thinking of renting. When you pay the first and last months rent, they also ask for payment to a lawyer. You will need to meet with a lawyer (our realtor was with us) and the forms that you have to sign are in Spanish. We had been told that most homes that are rented also need a co-signer, a person who will go with you to the lawyer to vouch that if you do not finish paying the year of rent, that they will pay the remainder of what is owed. Luckily for us, the owner of our home waived the need for a co-signer, so it worked out well for us, but it's really hard moving to a new country, not knowing anyone and then finding out that you need to find a co-signer to rent a property!!! Be aware."
"The real estate agent and attorney were great to work with, we did an extensive remodel and were so impressed with the construction staff but the professional guidance we received."
Cost of Living in Merida, Mexcico
One expat wrote: "The rents here are low for now. As more people discover the richness Merida offers, I know that they will increase, but for right now, you can get a very nice apartment or rental home for a fraction of what you'd pay in the USA. My advice is if you like it here, buy sooner rather than later (very carefully). Local food is very cheap and imports are what they are."
About the Author

Joshua Wood, LPC joined Expat Exchange in 2000 and serves as one of its Co-Presidents. He is also one of the Founders of Digital Nomad Exchange. Prior to Expat Exchange, Joshua worked for NBC Cable (MSNBC and CNBC Primetime). Joshua has a BA from Syracuse and a Master's in Clinical and Counseling Psychology from Fairleigh Dickinson University. Mr. Wood is also a licensed counselor and psychotherapist.
Some of Joshua's articles include Pros and Cons of Living in Portugal, 10 Best Places to Live in Ireland and Pros and Cons of Living in Uruguay. Connect with Joshua on LinkedIn.