Moving to Canada
Last updated on Oct 21, 2022
Summary: Moving to Canada? Expats talk about what you need to know before moving to Canada.
What do I need to know before moving to Canada?
When we asked people what advice they would give someone preparing to move to Canada, they said:
"Where you move to will depend on your work. Visit first and decide which localities you like that might offer the type of employment you are engaged in. Then go job hunting or start your business. If the latter, make sure there is enough of a market to provide your business with critical mass. Too many people move to the gulf islands, stay a year then move out because they find they can't earn a living," remarked another expat who made the move to Vancouver.
"The most important thing is to ask advice from someone independent of the real estate sector. Real estate agents have a huge interest in selling you houses in the area they work and are rarely independent. Locals tend to be biased toward their own neighborhoods. The best advice will come from a relocation agent who is not tied to realtor who can show you all the good neighborhoods for a day, or ask other expats. TAKE YOUR TIME! Act in haste repent at leisure," explained one expat living in Montreal, Canada.
Answer Question & View More Answers
How do I find a place to live in Canada?
We asked expats how they chose their neighborhood and found a place to live. They answered:
"By location and building amenities (The Richlin) a great building for adults, not a good neighborhood for kids, Everything you can imagine is within 3 1/2 miles from here," explained one expat living in Ottawa, Canada.
"I bought a house near where my daughter initially wanted to go to school. She changed her mind before we moved in, wanting to attend school in a different town. So we moved 4500 miles together only to live 30 miles apart. She boarded, came home at weekends. Soon as my residency permit came through, I sold the house and bought one in the gulf islands," said another expat in Vancouver.
Answer Question & View More Answers
What is a typical expat home or apartment like in Canada?
"It was a small modular home on the banks of Okanagan Lake. It's not a typical home for the area although there are quite a few areas in Kelowna with this type of low cost housing," explained one expat living in Kelowna, Canada.
"I have a small farm, 11 acres, on the ocean. We have 5600 square feet of home, offices and workshops. This isn't typical for expats," said another expat in Vancouver.
Answer Question & View More Answers
What is the average cost of housing in Canada?
If you are thinking about moving to Canada, cost of living in probably a key consideration. Expats commented about the cost of housing:
"I am an American, wishing to retire in Canada. It should be a no-brainer since I have double citizenship and I was a resident of Montreal, Quebec for 24 years. This month, feeling encouraged by the drop in real estate prices in N America. The Bottom line: Canadian housing is priced similarly to the prices in the US. I started looking for a condo in Montreal. here are the results of my research: Downtown Montreal - a 1000-1400 sq ft condo will cost over $ 1 Million NB: You may decide to settle for an old condo that needs repairs, in which case you will pay less but need lots of luck. For a similar size house or a condo in a Montreal suburb, located 25-35 minutes from downtown, you will have to pay $650,000- $850,000. Toronto prices are 15% higher than Monreal prices. Vancouver home prices are 25-30% higher than Montreal prices," said another expat in Canada.
"I am bewildered to hear of average housing in Montreal is around CAN $226,000. I lived in Montreal for 23 years, I am visiting frequently, I am planning to return soon, and I can confirm that you will not find any decent housing within 10 miles of the city center for less than $500,000," added another expat who made the move to Canada.
Answer Question & View More Answers
What should I pack when moving to Canada?
We asked people living in Canada to list three things they wish they had brought and three they wish they had left behind. They responded:
"I suppose that depends on what country you arrive from. We came from the U.S. to the Comox Valley on Central Vancouver Island. There isn't that much difference but everything is more expensive than it was in California, and the variety of items available is much less than in the States. My recommendation is to rent a furnished place and live here for awhile if you can. Then go back to your home country and make your big move. You'll be better informed about what to bring and what to ditch. Of course, I realize that isn't always possible. The things I really miss are good Mexican food. Hominy is unheard of here, so I bring a case of it back whenever I cross the border. Other things that I miss are good quality spices. That's about it. Canada has pretty much everything," said another expat in Canada.
"I should have brought more summer clothes, a good moisturiser with a sunblock and more photographs. I can't think of anything I wish I left behind," remarked another expat who made the move to Kelowna.
Answer Question & View More Answers
What cultural faux pas should I try to avoid making in Canada?
We asked people in Canada if they could share any humorous cultural blunders they commited. For new expats, keep in mind that these incidents are an inevitable part of expat life. Learning to laugh about them is the key!:
"Not too many as I grew up in States_Fla. and have been back many times. Mostly just using different terms for everyday thing Pop vs Soda washroom vs restroom and not standing in line until called at Tim Hortons," said another expat in Kingston.
"Yes, quite a few due to the English and French local language versions. They are nuts about their lawns being without weeds!!!," remarked another expat who made the move to Moncton.
Answer Question & View More Answers
Why do people move to Canada?
When we asked people why foreigners move to Canada, they responded:
"Job opportunities bring expats to Quebec City. According to Quebec International Economic Development Agency, Quebec City's key industries include ICT and electronics, life sciences, insurance and financial services, food and nutrition, green and smart building, and value-added materials and transportation equipment," commented one expat who moved to Quebec City.
" Montreal is an international city that attracts people for a variety of reasons. Montreal's economy is the second largest in Canada. As far as expats that move there for work, the largest industries include aerospace, electronics, pharma, printed goods, software, telecom, textile and apparel manufacturing, tobacco, petrochemicals, and transportation. According to CanadaStop0100, Montreal's top employers include such international heavyweights as Bristol-Meyers Squibb (Jobs), Sandoz Jobs, Dassault Systemes (Jobs, and many, many more. There are retirees who will spend part of the year in Canada (U.S. expats who live there up to 180 days can be there without the need of a visa) - visit Travel.State.Gov's Canada Page for more information). Montreal, and other places in the Province of Quebec and its rich French heritage, such as Quebec City, have a lot to offer in terms of cultural experiences for expats. ," said another expat.
How are healthcare services Canada?
When we asked expats and global nomads about the quality of medical care in Canada, they replied:
"We're not permanent residents of Canada, but healthcare is available to us here in BC. We're in our early 60s. My husband works full-time and I'm in school full-time. We purchased a Canadian health insurance policy for $75 per month that covers everything medical. Supplemental dental and vision plans are also easily available. The problem here in BC, and all over Canada, is the lack of doctors. We don't have our own and none of the doctors in town are taking new patients. We have to go to the clinic to receive care, which involves arriving early, getting on the list and then coming back at the appointed time. It's a bit of a hassle but the care is available. For emergencies, we would go to the new hospital. Health care in Canada is not what people think it is. There are long wait times for tests, sometimes several months. The system isn't working well for serious health issues and those with private insurance feel that they are entitled to queue jump for faster testing. That's prohibited. As a result, there is a law suit headed to the Supreme Court. The federal government and BC argue that if the privately insured can get faster testing, the wealthy will have an advantage over the rest of Canadians. Those with private insurance argue that denying them faster testing violates their Constitutional right to life and liberty. It's a complicated situation. But for small medical problems like strep throat or a broken bone, the system is manageable. Not great, but same-day service here on Vancouver Island," commented another expat living in Canada.
"You cannot get any health care without having permanent residency card which takes over 4 years and retired people are not even considered if you register online, as everyone is told to do. You can pay exorbitant out of pocket fees though. Over $500. Just to have your eye pressure taken by an ophthalmologist. The only health insurance you can get is travel insurance and emergency insurance at high prices. A small bottle of aspirin that costs less than $2. In the US, costs over $10. In Canada including 15 per cent tax. Although you can buy prescription medication while in the US cheaper in Canada through the mail, if you are living in Canada, it is difficult to even find a lot of medications because they say there is a big shortage here," commented one expat who moved to Halifax, Canada.
About the Author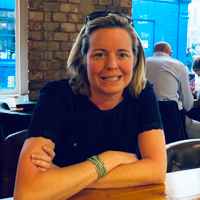 Betsy Burlingame is the Founder and President of Expat Exchange and is one of the Founders of Digital Nomad Exchange. She launched Expat Exchange in 1997 as her Master's thesis project at NYU. Prior to Expat Exchange, Betsy worked at AT&T in International and Mass Market Marketing. She graduated from Ohio Wesleyan University with a BA in International Business and German.
Some of Betsy's articles include 12 Best Places to Live in Portugal, 7 Best Places to Live in Panama and 12 Things to Know Before Moving to the Dominican Republic. Betsy loves to travel and spend time with her family. Connect with Betsy on LinkedIn.